Best tips of things to do
Read all about what you can do at Mercedes Platz. There is great food, amazing events, concerts, and sport games. Something is always going on. Relaxing at the fountain, visiting an event at the Verti Music Hall or having a cold drink at the terrace are a great end for a romantic evening. It's easy to get here. Hop Off at Stromma bus stop 3 in Line 2 to visit the Mercedes Platz yourself and after that, you can perhaps take a boat tour as well.
The atmosphere at Mercedes Benz Arena
Above all, spectacular events take place regularly in the Mercedes-Benz Arena and Verti Music Hall. With a capacity of up to 17,000 visitors and a complete range of modern comfort, the arena is a must-play venue for all national and international stars. Every year, around 1.3 million visitors flock to more than 130 sports, music and entertainment events. The Verti Music Hall is the new venue in Berlin for concerts and shows with up to 4,500 visitors.
UCI LUXE - A First Class Cinema
In 14 exclusive cinemas and a total of 1,700 seats, the UCI LUXE at Mercedes Platz focuses on a new cinema experience for Berlin and Germany and is one of the first UCI LUXE cinemas in Germany. In addition to the latest technology, the UCI cinema world also scores with a versatile film-mix from arthouse to the latest blockbusters. What could be nicer than just leaning back and relaxing? Make yourself comfortable on the deluxe leather armchairs and enjoy this novel cinema experience.

The Bowling Experience
Bowling World Berlin proves that there is also sporting entertainment at Mercedes Platz. Here Berlin offers the most modern bowling equipment in a high-quality ambience and a complete leisure experience around the cult sport. On the beautiful terrace with a view of the entire Mercedes area, you can relax with a delicious drink from the sport and don't forget: Make your strike!
A wide range of gastronomical options
The gastronomic offer at Mercedes Platz is characterized by a wide variety and a good mix of Berlin specialties as well as national and international cuisine. Whether bowls, breakfast, burgers or salads, there is something for everyone. Burgers and fries - perfectly prepared, among other things, are available at Five Guys. Whether juicy sandwiches or delicious cakes - there are delicacies for every taste. Austrian cuisine is on offer in the Spree business and the Shibuya is one of the best sushi restaurants in Berlin.
These and many other culinary highlights can be discovered at Mercedes Platz. Afterwards you can end the evening comfortably in one of the rooftop bars. The 260 degrees not only scores with its breathtaking view over the East Side Gallery and Kreuzberg, but also with delicious drinks of a special kind: tea cocktails! Exactly the right ambience to enjoy and linger.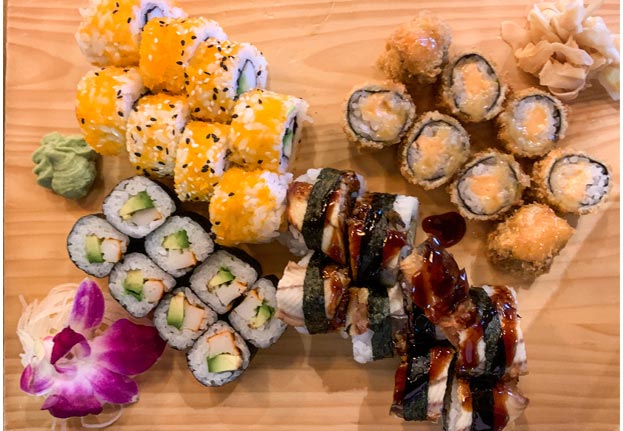 Map of Mercedes Platz in Berlin