Christmas in Helsinki

1. The Christmas atmosphere
Christmas in Helsinki is full of feeling. Thousands of Christmas lights, wonderful Christmas markets, and those cheery songs played in shops and cafes. In Helsinki, Christmas markets are a must and there are many to choose from. The largest and best-known must be the Helsinki Christmas Market (aka Tuomaan Markkinat), located at the Senate Square. Although you can see Christmas lights flickering around the city, the most traditional lightning is the one at Aleksanterikatu, the official Christmas street. There you'll also find the annual Stockmann department store's Christmas window display. If you have spare time and really want to get to know the city through interesting stories and facts, book yourself (and your gang) an authorized guide who shows you what to do and experience in Helsinki.
And hey, if you are enthusiastic about Christmas lights, remember that Lux Helsinki light art festival lights up the city in early January! See how the courtyards, façades and parks glow in the dark, lighted by nine amazing installations.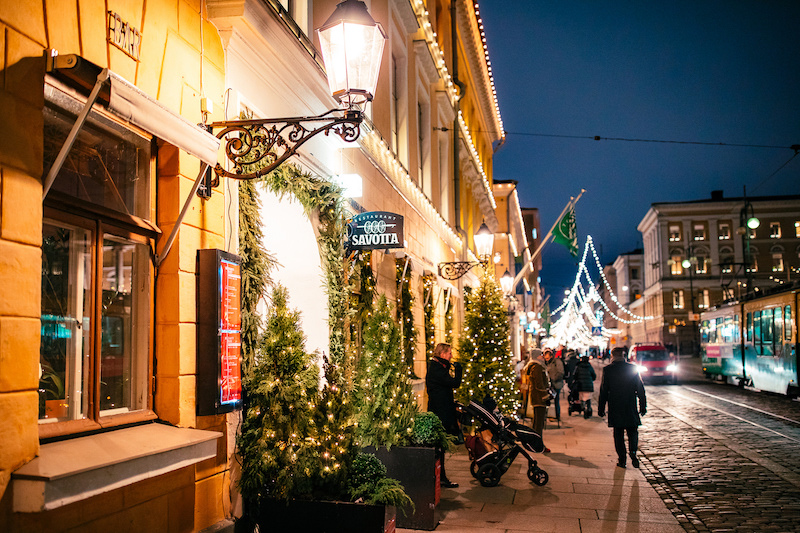 2. Christmas shopping during a sightseeing tour
Two birds with one stone: do your Christmas shopping during a wonderful sightseeing tour! Helsinki Living & Design is a bus sightseeing tour that takes you to Helsinki off the beaten path. And the tour includes a stop at one of the best places to shop: Iittala & Arabia Design Store. The tour leaves from Esplanade Park and runs via the modern districts to Arabianranta and Helsinki's birthplace, Vanhankaupunginkoski. There's a nice 45-minutes stop at the Iittala and Arabia Design Centre where you can do your shopping with a -15% discount, and visit the 8th floor museum. On the way back you'll get to know the idyllic districts of Käpylä, Kumpula and Vallila, and the urban districts of Kallio and Hakaniemi.
Tours daily at 13:30, except on 24-26 December. Buy your tickets in advance, read more about the details here.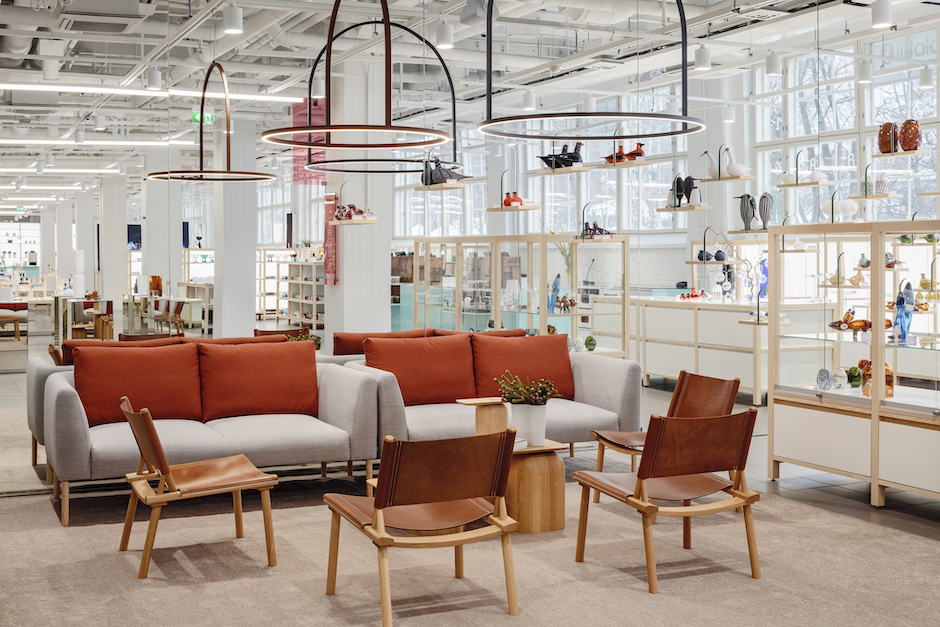 3. Need some activities for the Christmas Day?
If you feel like you'd really like to be up and about on Christmas Day, this is definitely for you. Helsinki Live-Guided Tour takes you to the top sights of Helsinki on a comfortable double-decker bus. Great views to the beauty of the city and its Christmas lights. Live commentary in English and Swedish. During the tour there is a chance to get off at a church to join a Christmas Day morning service (in Swedish) or you can continue with the sightseeing tour for about half an hour and end back at Katajanokka terminal at 12:30.
The departure is from Katajanokka terminal (Viking Line) on 25 December at 10:30. Tickets in advance until 22 December. Read more about the details here.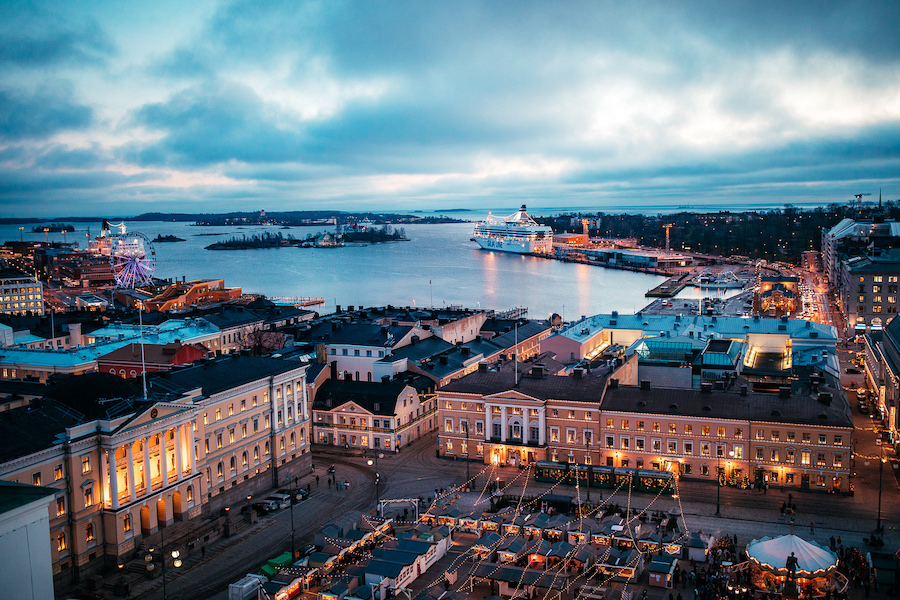 4. Give a gift of experience
Nowadays it's good to think about what to buy. And a gift of experience is one that lasts and creates unforgettable moments. Helsinki Card is a brilliant gift whether you're a local or visiting Helsinki. With one card you'll use public transport for free (trams, busses, metro, local trains and Suomenlinna ferry. You also get a free entry to top sights in Helsinki and discounted prices to many attractions, tours and experiences. Helsinki Card is gift that fills you with joy!
Helsinki Card is available for a period of 24, 48 or 72 hours. With Helsinki Card CITY you'll explore the city and with Helsinki Card REGION you can also travel free to and from the airport as it is valid within public transportation zones ABC. Read more about the benefits, prices and sales points here.


5. Christmas time opening hours in Helsinki
Helsinki quiets down on Christmas Eve when the shops close their doors around midday. Only a handful of grocery stores are open longer than that. Still, there are places that serve locals and visitors also during these days. For example, you can dip into a pool and enjoy a sauna at Allas Sea Pool (next to the Market Square) every day. After the quieter moments of Christmas Eve and Christmas Day, the city starts to come to life again and many shops and restaurants open their doors on Boxing Day.
Check the list of services available and the opening hours of the holiday season here >>
(PDF file)
Helsinki Panorama Sightseeing tour is normally operated during the holiday season, except on 24-26 December. Departure from Esplanade Park (Fabianinkatu) daily at 11:00. Buy tickets here >>
Stromma's office in Helsinki is closed on 24-26 December 2019 and 1 & 6 January 2020. We wish you a Merry Christmas and a Happy New Year!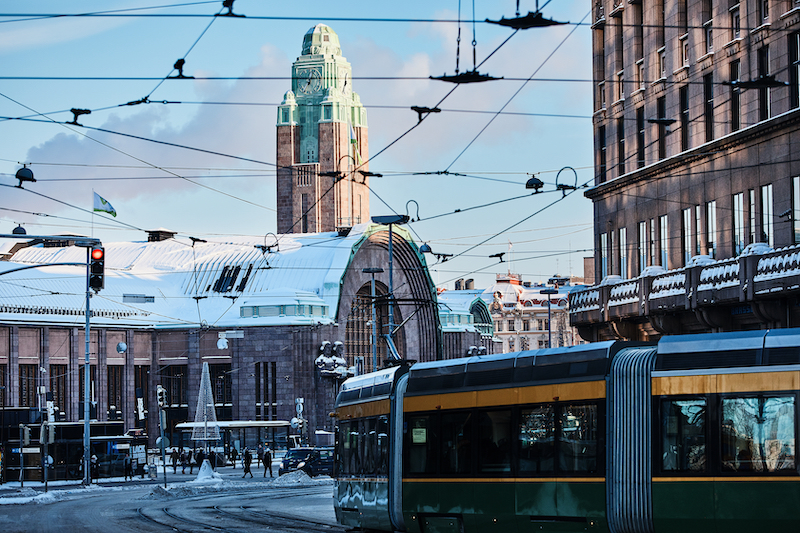 Photos: Jussi Hellsten, Iittala & Arabia Design Centre and Stromma Finland.