We made a smart guide with 14 of the best children's attractions in Amsterdam. From museums where you can do science experiments to the most fun outside activities and the best places to eat. We got you and your family covered!
Children's museum Amsterdam
Let's start off with one of the main reasons why people visit Amsterdam: the wide variety of museums. While some think museum are a bit rusty and dusty, there's actually a lot to see and do for kids! From science museums to a real 18th century ship and everything in between. Let's find out what our favorites are.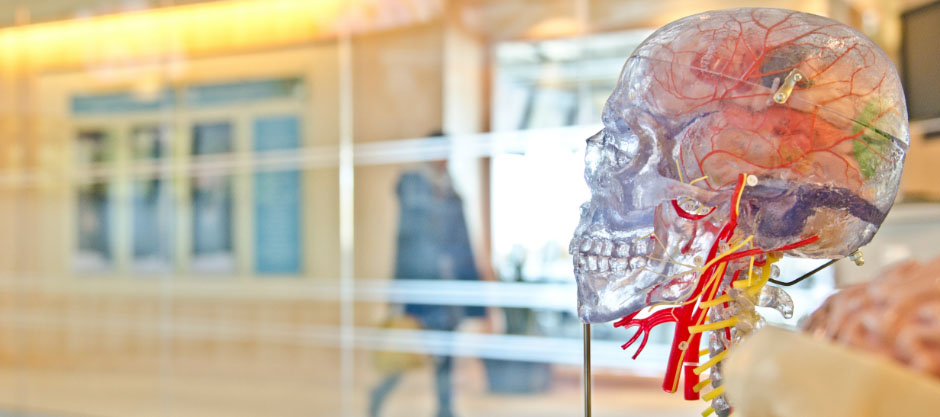 1. NEMO
First off: NEMO Science Museum. With its possibility for science experiments, workshops, finding out everything you want to know about electricity and many more activities, this is the perfect place to bring your kid. You can both experience science from up close and learn some interesting facts along the way. After all the workshops and experiments, you can relax at the rooftop of NEMO. This is truly a hidden gem, since you can only access the rooftop when visiting the museum. You enjoy a nice view over the city and can even see the rebuild ship at the Maritime Museum – which is also a great museum for children, with their special family exhibition and interactive game for kids.
Address of NEMO Science Museum: Oosterdok 2
2. Jewish historical museum
The Jewish historical museum has a special children's museum within the Jewish Historical Quarter. The museum is furnished like the living room in a traditional Jewish home. Kids can bake special braided bread and learn Hebrew on a daily basis. Don't forget to compose a play in the music room! This way the kids learn a lot more about the Jewish culture and do this in a very playful (and even tasty) matter.
Address of the children's museum: Nieuwe Amstelstraat 1
3. Tropenmuseum
In this museum kids can discover more about world cultures by going to the Feestwinkel (translated: Party Store). Through the celebrations of all kinds of holidays the kids are guided through different cultures and customs. You're able to, for instance, create your own lantern or go on a scavenger hunt with assignment cards and take a music quiz. All these activities are free once you've entered the museum.
Address Tropenmuseum: Linnaeusstraat 2
Outside activities with children
When the sun's out during spring and summer, there are no better activities than the ones that are outside. Soak up the sun while playing around in a park and discovering nature, for instance. Check out our favorite outside activities for kids.

4. Amstelpark
There are a bunch of activities you can participate in at Amstelpark. Take the small train through the park to discover what's to do and where to go. You can choose to go find your way in the maze or enjoy your time at the two playgrounds (Bastion for the smaller children and Speeltuin for the bigger kids). You're also able to visit one of the many windmills of Amsterdam and pet some cute bunnies, ponies or goats at the animal farm in Amstelpark. Don't leave the park before playing a mean game of mini-golf and eating a pancake, by the way!
Address Amstelpark: Arent Janszoon Ernststraat 1
5. Fun forest
At the Amsterdamse Bos, another park in the south of Amsterdam, you discover nature from high above by climbing in trees and abseiling. There are nine tracks to be enjoyed, so there's no way you get bored! After working on your appetite, have a pizza at the restaurant or indulge in some other forest adventures!
Address Fun Forest: Bosbaanweg 3
6. Pedal boating
Another fun way to discover something of the city of Amsterdam is cruising down the canals on a pedal boat. You get your work-out and combine it with sightseeing. This is ideal for a family who loves exploring the city on their own and are not afraid of a little exercise.
Pedal boating in Amsterdam is fairly easy, just pretend you're on a bike, put your feet on the pedals and GOOO. Rent two boats to race each other (in a safe way, because you're not able to cruise at a high speed, no worries) to the next sightseeing destination.
Address pedal boating: Stromma Rijksmuseum, Stromma Leidseplein, Stromma Keizersgracht, Stromma Westerkerk
7. Woeste Westen
At this nature playground (translated: Wild West) in Amsterdam West, you can also enjoy playing in nature. The terrain is divided into a couple of islands by the creeks and every island has its own theme with its own activities. Build a raft, for instance, or play hide and seek in the many huts and bushes. During the summer time, bundle up next to the fire pit and roast your own sandwich. You can experience the ultimate freedom at this playground.
Address Woeste Westen: Overbrakerpad 3
8. ARTIS
Of course, we wouldn't dare to write this blog about kids activities in Amsterdam without including the zoo of Amsterdam. ARTIS organizes various activities during summer. From the ARTIS summer nights picnic accompanied by live music to nights at the zoo. But even if you don't partake in one of the scheduled activities, there's always a lot to see and do in the zoo. You can look up a schedule to see if your favorite animal is outside and fed, for instance our you can sign up for a guided tour.
Address Artis: Plantage Kerklaan 38-40
Inside activities for children
Visiting the Netherlands (especially during winter time), chances are the weather is so-so. In that case, we found a couple of activities you can do with your kids. Of course, the before mentioned museums are always a fair option, but when the kids are full of energy, take them to these places:

9. Bowlen
As a kid, we used to go bowling with the family a lot, so why not try this activity with your own kids? For teens it might be cool to go disco bowling with dimmed lights and hip music. But the bowling alley is also very enjoyable during the day, of course. It might even be way more quiet than during the late hours of the day, so you can actually have a conversation with your kids. We really like to go to KNIJN bowling alley in the south of Amsterdam. You can find this spot in a residential area, which makes it less crowded than their competitors in the city center of Amsterdam.
Address Knijn Bowling: Scheldeplein 3
10. Bouldering
Are you accompanied by very active and courageous kids? Go bouldering near Central Station! You're able to celebrate your birthday at De Klimmuur, so they're fully equipped for kids of all ages and sizes. You can opt for an introduction course of bouldering if you're new at this sport, but free climbing is also an option if you and the kids are experienced climbers.
Address: De Klimmuur Amsterdam Centraal: Dijksgracht 2
Restaurants for children
Eating out with children an be quite difficult sometimes, but not with our great list of children-safe options of restaurants in Amsterdam.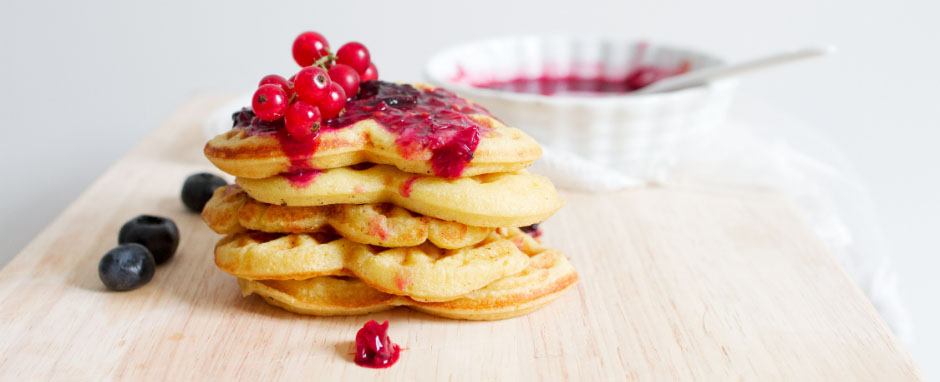 11. MOAK pancakes
Pancakes are always a hit when you're with kids – we, as adults, love them too, by the way. Go to MOAK pancakes for a huge selection of food. While the name suggests something different, this isn't a pancake-only restaurant. Choose from salads and a bunch of avocado dishes. If you're vegan, MOAK has four dishes for you, from sweet pancakes to savory ones. And if you're in the mood to splurge: check out The Golddigger. A €100 stack of pancakes with leaves of gold, served on Versace plates. We're not sure if the kids will actually enjoy this, but it's a crazy option that's worth the mention nonetheless.
Address MOAK pancakes: Jodenbreestraat 144 (city center) and De Clercqstraat 34 (Amsterdam West)
12. Pizza cruise
The original Amsterdam Pizza Cruise, with delicious pizza and deserts from New York Pizza. Because, hey, who doesn't like pizza? The food is kid friendly and the boat is secure so the kids stay in one place. While you enjoy your pizza, you cruise the famous Amsterdam canals and the most beautiful sights are pointed out. Dinner with a view just got a entire new meaning.
Address Pizza Cruise: Stromma Damrak 5
13. Blender - kids concept store and café
At the border of De Pijp and the Museum Quarter you find Blender. It's a concept store for kids, with the cutest clothes and best toys. And then, the best part of Blender: the kids café. The café is set up really spacious to make sure there's enough room for your stroller and the kids can choose from a menu full of healthy goodness. The parents aren't forgotten with a variety of sandwiches and cakes to choose from.
Address Blender: Ruysdaelstraat 11-I
14. The Breakfast club
Not a typical place for kids, but still a very nice spot to have lunch with the children is The Breakfast Club. With five locations, there's always a Breakfast Club near you. For the kids we recommend the pancakes and especially the choco coco pancakes. But ask the staff for the daily specials to find something even more tasty! Of course you can also choose from grilled cheese sandwiches, breakfast bowls, various styles of eggs and snacks.
Address The Breakfast Club: Bellamystraat 2-H (West), Wibautstraat 56 (East), Haarlemmerplein 31 (West), Gustav Mahlerplein 114 (South), Changiweg 110 (West)
Map
Have fun with these children's attraction in Amsterdam! Have a look at the map below to see where you need to be.