After visiting a lot of museums and other cultural activities, it's time to blow off some steam! The Amsterdam nightlife is super versatile. From crazy club nights to intimate jazz sessions and from brown cafés to concerts. During the night, Amsterdam has something to offer to everyone.
We understand you can be pretty overwhelmed by what the capital has to offer after dark. That why we tried to lay down the groundwork for you in this guide about the nightlife in Amsterdam.
Amsterdam nightlife area
Let's start out with where to find all the amusing activities. The nightlife in Amsterdam seems to be clustered around two area's:
1. Leidseplein
This area is in the south of the city center. You will find a lot of Irish pubs at Leidseplein, as well as two major modern concert venues De Melkweg and Paradiso. If you walk towards Korte Leidsedwarsstraat and Lange Leidsedwarsstraat, you'll find even more bars and restaurants.
2. Rembrandtplein
In this area you'll find a few clubs and again a lot of bars. Looking for a street with lots of gay bars? Go to Reguliersdwarsstraat. It's a five minute walk from Leidseplein before you can enjoy the GLBTIQ scene in Amsterdam!

Amsterdam bar
While there are a lot of fun activities in both areas mentioned above, it's seen as two rather touristic places to go. The nightlife in Amsterdam is way more than just these two squares.
Did you know every district has its own little center with a huge amount of bars and cafés? In the east Javastraat could be considered as the place to go for a drink and a bite. In the West it's Kinkerstraat where you should go for fun at night – for shopping too, by the way! In the South you want to go to De Pijp to find cool bars with a hipster and yuppie vibe and artisanal beers and in the North of Amsterdam your best luck is to take the ferry to NDSM to find chill cafés, restaurants with an alternative vibe. The bigger clubs are to be found outside the city center, by the way.
Suggestions:
- Walter's (East)
- Café Panache (West)
- Escobar (South)
- IJ-kantine (North)

Clubs Amsterdam
The DJ scene is huge in the Netherlands. With big names like Tiësto, Martin Garrix and Armin van Buuren the Netherlands really set the bar in the dance music world. No wonder Amsterdam is the host of the biggest club festival in the world, also known as Amsterdam Dance Event. DJ's from all over the globe fly in to attend this week full of conferences, exhibits and, of course, parties. When visiting Amsterdam, as an electronic music lover, you can't leave without checking out one of the clubs.
Like we mentioned before, there are a number of clubs in Amsterdam. Only a few of them are located in the city center - Club Air, Claire and Chicago Social Club for instance. The other the clubs can be found at a 20 minute cycle (yes, you are in the Netherlands, we measure everything by how long it takes to cycle somewhere) from the city center. Go check out De School, Shelter (in the basement of the A'DAM tower and A'DAM LOOKOUT) and Radion for some serious house, techno and other electronic bangers.
Amsterdam Nightlife tickets
Want to go next level and finish the club game in Amsterdam by visiting a few clubs in just one stay? Consider buying an Amsterdam Nightlife ticket. This there's no limit to your clubbing for a fixed price of €10 or €20 (depending on the time you plan on staying).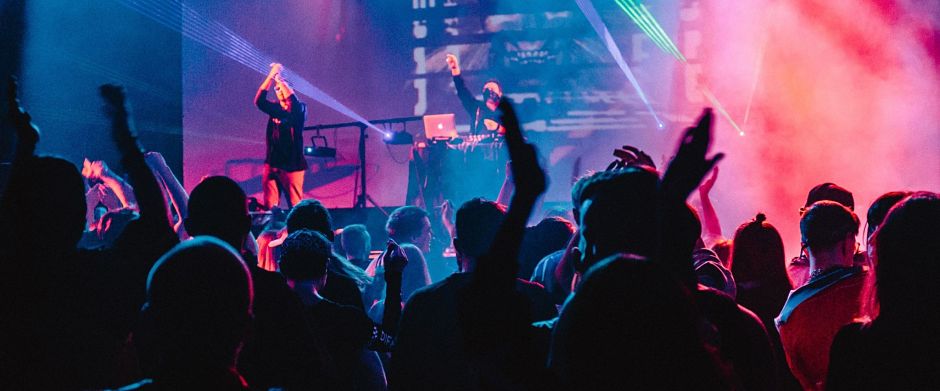 Festivals Amsterdam
Imagine this: it's 28 degrees out, you wear your most summer-y outfit and your ready to dance the day and night away. Well, you're in the right place. During summer Amsterdam hosts an enormous amount of festivals. You won't find these in the city center, since there are also people living in the city center and they enjoy their peace and quite every once in a while. It isn't necessarily a bad thing, tho. Festivals are the best in the 'great outdoors' and there are a lot of parks and other recreational areas that are perfect for festivals.
Think of Lentekabinet in 't Twiske (a nature reserve a bit North from Amsterdam) or urban dance parties like Vunzige Deuntjes in Diemerbos. Of course, you can get adventurous and take your bike there. But the festivals all arrange a shuttle service from a few convenient spots in the city – like Central Station, for instance. Check out the website FestivalFans.nl to see what's going on during the time you're in the city.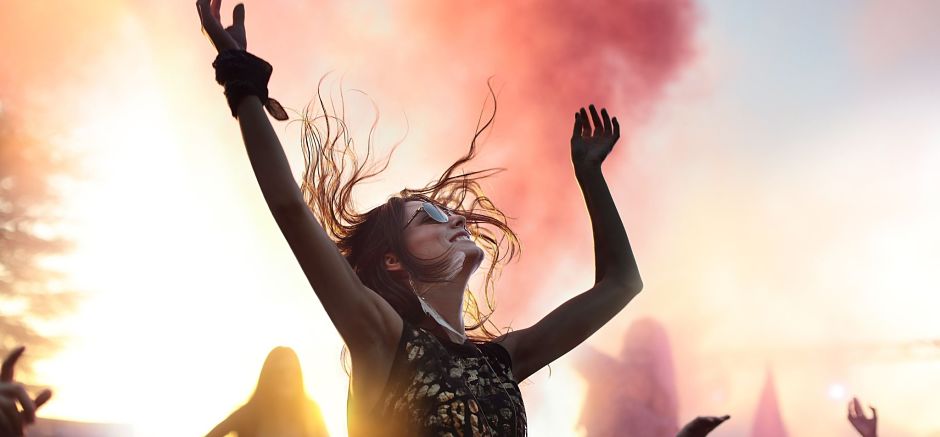 Concerts in Amsterdam
The city center of Amsterdam houses a huge amount of small intimate venues as well as two mid-sized concert halls. Are you into building moshpits at a rock or punk show, for instance, go to The Cave at Prinsengracht. Or while strolling down the canals of Amsterdam on a Sunday, you might just bump into an impromptu jazz or blues concert in one of the cafés.
Melkweg and Paradiso are the mid-sized venues we mentioned earlier. The program of both venues are a bit all over the place, which makes it a fun and eclectic mix for everyone to enjoy. One evening the places almost crumble from a metal themed evening, while you can enjoy a relaxed singer-songwriter the next night. After you concert you can evaluate the evening in one of the bars close to the concert halls.
For the stadium size concerts, we recommend going to the Station Bijlmer ArenA area. You can enjoy the big concerts in either the Johan Cruijff ArenA itself or in the Ziggo Dome or AFAS Live concert hall. Make sure to pre-buy your tickets for the concert, since the shows in these venues almost always sell out.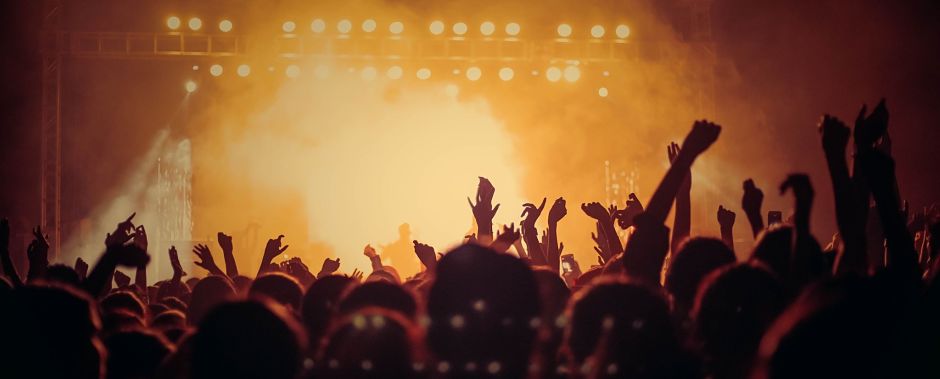 Well, we hope you learned the basics about the Amsterdam nightlife! So, like Bowie once said: put on your red shoes and dance the blues. Or the jive or put your hands up to some techno tunes. Enjoy your night in town!