Whoohoo, every year at the end of April we celebrate King's Day. But what are we celebrating? And where should you go? Read our quick King's Day in Amsterdam guide for some inspiration.
When is King's day Amsterdam?
King's Day is celebrated annually on the 27th of April. The night before King's Day, King's Night, is celebrated as well. On the 26th of April you can go out to party until dawn, go for a short nap and continue partying on King's Day.
What is King's day?
The name almost says it all: it's the day we celebrate the birthday of our king Willem-Alexander. When his mother Beatrix was still reigning the Netherlands, this day was called Queen's Day and we celebrated her birthday. Everybody goes out on the streets to celebrate this day of the year.
Traditionally King's Day was celebrated with a free market in the morning. Everybody ransacked their attics and sheds to find stuff they didn't need anymore and tried to sell it. For collectors King's Day is a real treat since one's junk is another one's treasure.
Also, the king and queen visit one or two cities in the country and participate in a bunch of activities. There usually is a parade where the town geniuses show off their talents, whether it's dancing, singing or something super sporty the king and queen behold it all!
The rest of the country seems to party like there's no tomorrow – at least in the bigger cities.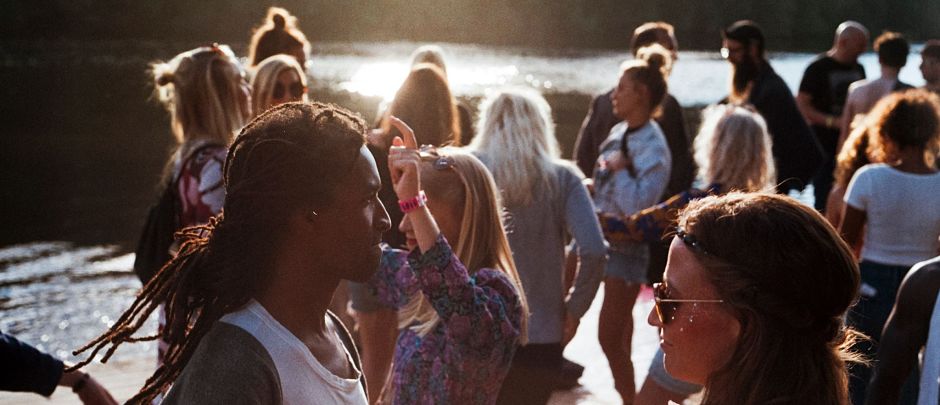 Where to go on King's Day?
If you're looking to party and dance in the streets, go to one of the Netherlands larger cities, like Amsterdam, Rotterdam, Den Haag, Utrecht or Maastricht for instance. A lot of festivals and parties are organized in our capital Amsterdam.
While huge parties are banned in the direct city center of Amsterdam (because of the crowd it draws and the capacity of the city) you can still get your party fix! Areas like Oosterpark and the RAI convention center are popular when it comes to parties and activities for King's Day.
Kings day Amsterdam events
There are a lot of events going on in Amsterdam on King's Day. We've listed a few of our recommendations for you!
Encore Kingsday marathon for instance, is a day full hiphop and r&b. This festival is indoors, so you don't have to worry about unexpected raindrops or freezing your butt off. Make sure to buy a ticket at the website of Melkweg to ensure you'll get in.
With a super big line-up the Kingsland Festival is The Netherlands biggest one day dance music festival. A lot of popular Dutch acts will perform at one of the stages of Kingsland Festival. It's best to buy tickets beforehand, since it will definitely sell out.
At the NDSM area in Amsterdam Noord you'll find NDSM Vrijhaven with a lot of activities. There's a free market for the kids, but you can also visit dance parties. This Kingsday event is totally free of charge, so there's no need to rush for a ticket and you can always use this party as a back-up party.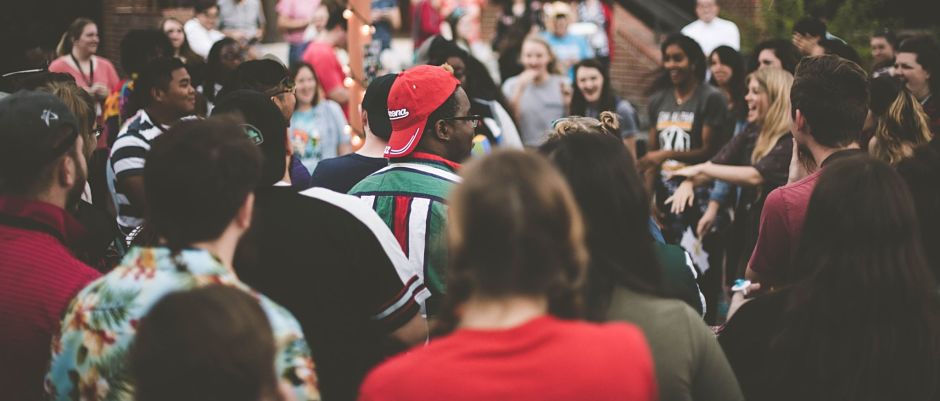 How to avoid Kings Day?
Although the majority loves Kings Day, we also understand the people who rather avoid the orange dressed tipsy masses. Your best changes for a semi-quite day (we say 'semi', because there are a lot of tourists traveling to The Netherlands for Kings Day) are museums outside the big cities, the beach or one of the smaller theme parks or one just outside the Dutch borders. Zoos are also a good alternative for Kings Day.
In the museum category we immediately think about Voorlinden Museum with cool contemporary art in Wassenaar. Castricum aan Zee (Castricum at Sea) is our go-to place when we're looking for a tranquil day at the beach. Even without the sun, this beach is great for walking or just having a drink while staring at the sea.
Kings day Amsterdam outfits
The Dutch are known for their over the top ways of dressing up for national events like soccer finales or yes, indeed, Kings Day. The go-to color is orange, since the last name of our Royal family is 'Van Oranje-Nassau' and oranje translates to orange. Hence the extra orange pennant on top of our red, white and blue flag on national holidays. The entire city will be covered in orange flags, orange crowns, orange foam fingers, etc. Don't forget to face paint the Dutch flag on your cheeks to complement your outfit.

Keep in mind that…
- the public transport in Amsterdam isn't reliable on King's Day, since the city center will be extremely crowded. You'll be faster by foot.
- renting a boat and cruising the canals seems like a great idea for King's Day, but the waterways are just as crowded as the actual streets, so make sure you went to the bathroom before you go on a boat and don't plan anything straight after your boat trip since it might take more time than intended
- out of safety purposes a lot of canal cruises stop after midday. The city is full of people who had a few drinks (too many 😉) and like said before: the canals are full of boats. No company wants to risk the safety of their passengers of a celebratory day like King's Day.
What are you planning on spending King's Day in Amsterdam?