We put together a day out in Amsterdam - entirely aimed at couples this time. Because hey, let's agree: after a long period of seclusion or intruding each other's personal space, it is nice to go out for a new perspective and some other impulses. It's a combination of museums, sights and good food. You can choose between the two attractions or… stay for a weekend and do it all.
This time we chose to stroll around Amsterdam East and South. The suggestions are all fairly close together - so you travel by walking or by (rental) bike. Avoid trams, metros and buses to minimize the pressure on public transport.
Safe together
Of course we want to emphasize that you must adhere to the guidelines of the RIVM and the government, but a little orientation on a nice day in Amsterdam can not hurt. We assume that when the attractions and museums below reopen, they will adhere to strict security measures.
When the Amsterdam museums and attractions are allowed to open their doors again, we will publish a list of open attractions in Amsterdam.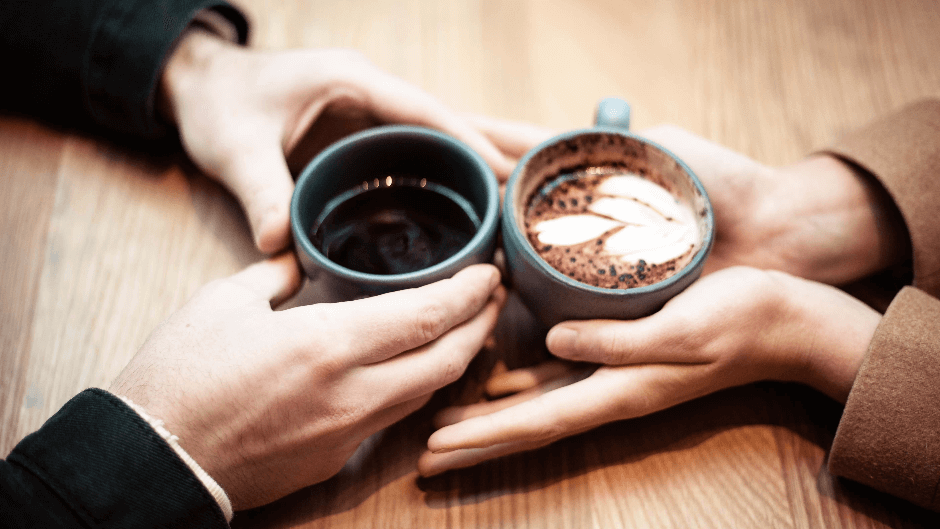 Date ideas in Amsterdam
We have written about cool dates in Amsterdam before, but it can certainly be expanded. Read with us and choose what you will do with your lover in the capital.
Artis vs. Hortus Botanicus
Chances are you could draw the plants in your house by heart right about now, that is how often you have seen them. That is why we present two green options that allow you to get back in touch with your inner Tarzan or Jane.
The Amsterdam zoo Artis is a delight for all ages. There are many families walking around here, but of course it is also great fun for the two of you. Laugh at the penguins, get fascinated by the lions. And nothing strengthens the bond more than giggling at identifying which of you most resembles that funky baboon.
You will also find animals in the Hortus Botanicus, although they are a lot smaller than the giraffes and seals of the zoo - take a walk through the butterfly garden, for example. But you mainly come here for the plants, of course.
If you have also tried to grow an avocado plant in the past few weeks (we know you did, we have seen your instagram stories ;-)) or planted your pancake plant, you can really indulge yourself in this botanical garden! Cacti, palms and many special green rascals surround you everywhere. Do not forget to take snapshots so that you can be reminded of nature when you're back home.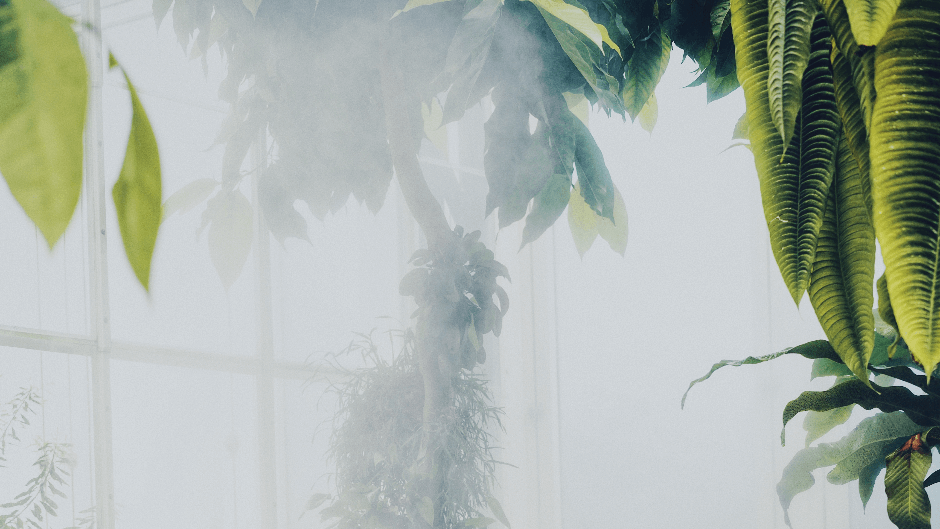 Skinny bridge vs, YOUseum
Talking about snaps. Of course you want a visual reminder of your wonderful day out in Amsterdam. A holiday (even if it is in your own country) comes with a photo album. We have come up with two opposites within the same theme: an Amsterdam classic and a completely new photo concept. Let's go!
When we talk about real Amsterdam photo spots, the Magere Brug is the first to come to mind. The lights give the beautiful wooden bridge a very romantic look. In addition, it is said that when you kiss on (or even under!) The Skinny Bridge, you stay together forever. Hoppa, close that deal! While you're in the area, stop by the Hermitage for a nice exhibition.
YOUseum is a bit more towards the Amstel station. They call themself an art experience just for you. And that describes this museum perfectly. Because it is the perfect cross over between a museum and an experience. You can be part of the colorful art installations yourself. Because you're supposed to take photos while lying in a brightly colored ball pit or rocking an extravagant piece of art. This way you become a piece of art - without having to be very artistic!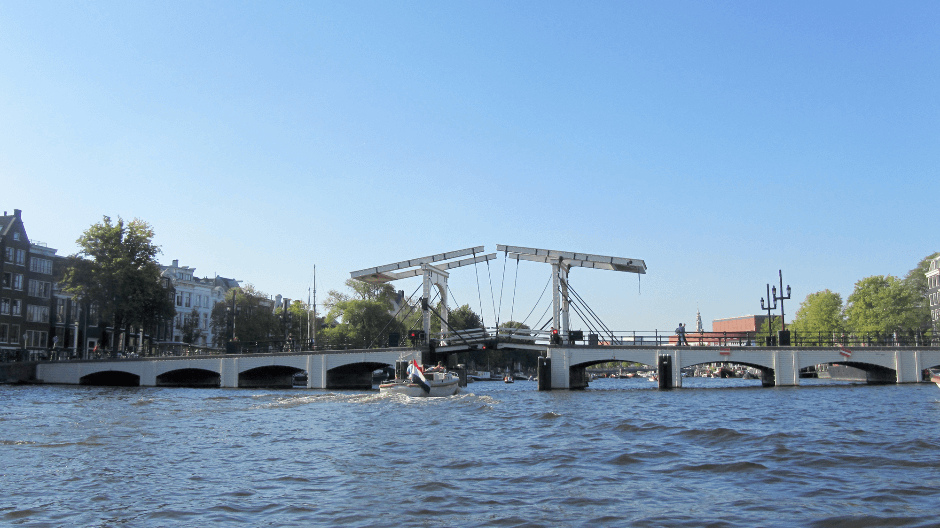 Pedal boat vs. Open boat
And now it's time to explore the city a bit more. Whether you've lived here for ages or never have been. Amsterdam is truly special when seen from the water. Check the options below.
After sitting inside for a while, your body (and mind!) needs some exercise. Jump on a pedal boat and experience the Amsterdam canals like never before. You can board in front of the Rijksmuseum and peddle around the center for an hour or an hour and a half. Everything at your own pace, of course. Because you decide how fast you go. Bring a tasty sandwich and drink on board for a picnic on the water.
Although some find exercise on a pedal boat very relaxing, we can also imagine that you want to sit back and explore Amsterdam in a non-active way. And who could blame you?! Book an open boat, with a captain who also acts as a guide. While you listen to all his or her exciting and hilarious stories, you can also gaze in each other's eyes.
If the weather is not that great (thanks to the Dutch climate), you can always go for a regular Amsterdam canal cruise, by the way. It's a lot of fun, because on this cruise you also see the entire city center and discover the beauty of Amsterdam.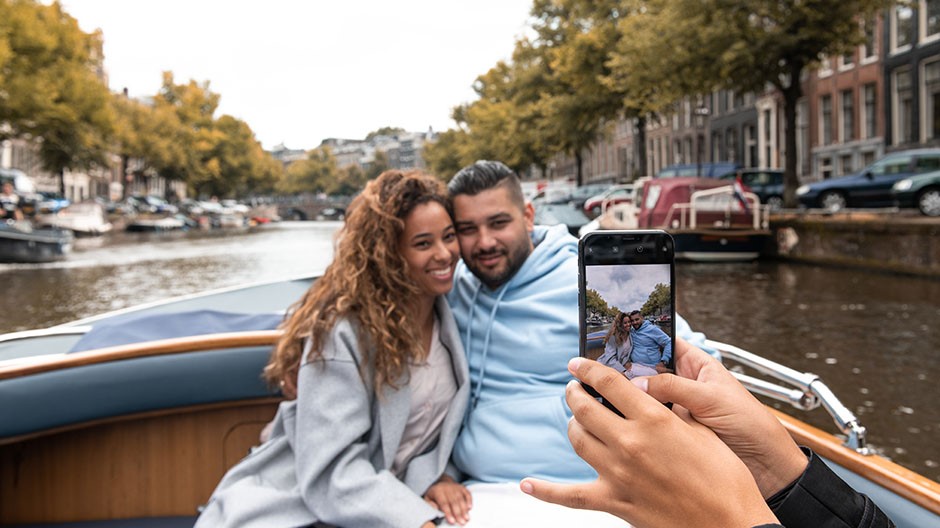 Dining in the Pijp vs. in East
The restaurants, bars and cafes are still closed or have small capacity, so you might not be able to go there for a snack and a drink. Or well, not as you are used to. Many restaurants, coffee shops, bars, etc. offer a to-go service! So you get your favorite dish or drink and can eat it at home or in a park. In both the Pijp and Amsterdam East are bursting with culinary initiatives.
Stay near the Albert Cuyp if you are in the South of Amsterdam. Especially around the market you will find many shops where you can score tasty refreshments. Try something new and go to Onigiri-Ya for example. This Japanese shop sells rice snacks with tasty fillings like teriyaki salmon or wasabi. In addition, he also has a wide range of other Japanese snacks, such as green tea chocolate, special chips and delicious drinks. Is Asian not your thing? Don't worry. There is really enough to choose from in the Pijp, so you'll definitely get your money's worth. Enjoy your treats in the Sarphatipark.
But you can also score great things in East. For example, go to Roopram Roti for the tastiest roti in Amsterdam (pinky promise!) or browse the Javastraat for a delicious pokébowl, sandwiches or something else delicious. If you are near the Tropenmuseum and Oosterpark, do not hesitate and go to Tapperij De Eeuwige Jeugd. This bar is really terrific, but you might not get in now due to distancing regulations. Fortunately for you, their beers are also very tasty when you drink them in 't Oosterpark (for example).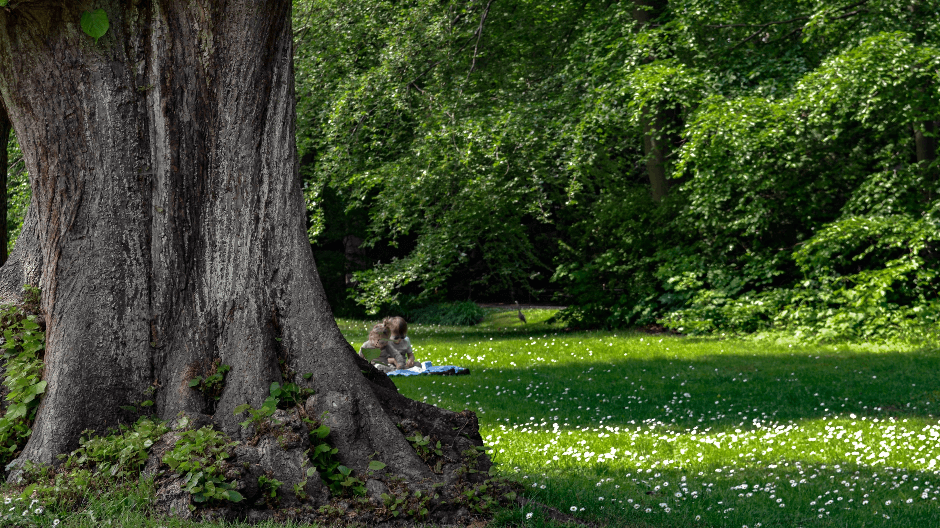 Map for your staycation in Amterdam as a couple