Let's say you're in Amsterdam for a weekend. It won't be hard to create a list of all the things you'd like to see and do in the city, there's just so much to do around here. But are you able to cram all those beautiful sights, picturesque streets and museums in two days? We made the perfect two day itinerary for Amsterdam.
This route is and addition to our 24 hours in Amsterdam-route and is the easiest with our Hop On – Hop Off combination of bus and boat.
Breakfast in Amsterdam North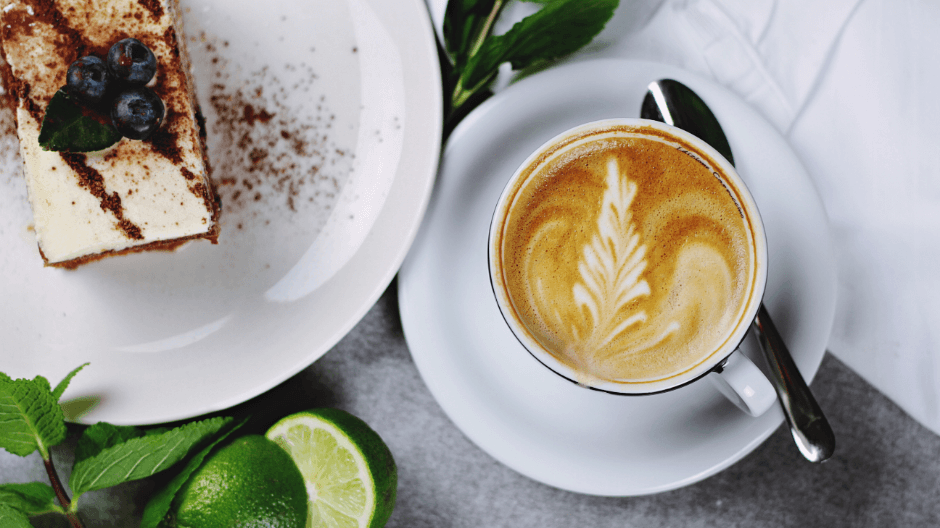 Today we start at Amsterdam Central Station again. From this location you take the Hop On Hop Off boat to Amsterdam North. The north side of the city still has that industrial feel - with lots of graffiti too - and is relatively new to the larger public.
Let's dig right into breakfast! When you cross the pond (oh well, the IJ river) and enter the grounds of Amsterdam North, there are a few options for breakfast. Look up al Ponte if you want to have breakfast while having the best view over the river. See humongous cruise ships pass by or count the seagulls flying over the IJ while you enjoy a marvelous cup of coffee and sandwich.
Or drop by The Coffee Virus – a very sympathetic coffee spot - for you daily needed shot of caffeine and a deluxe sandwich, tasty salad or some holy sweetness. All very reasonable priced. Don't forget to take a slice of banana bread with you for the rest of your trip. You regret it if you won't.
This Is Holland/LOOKOUT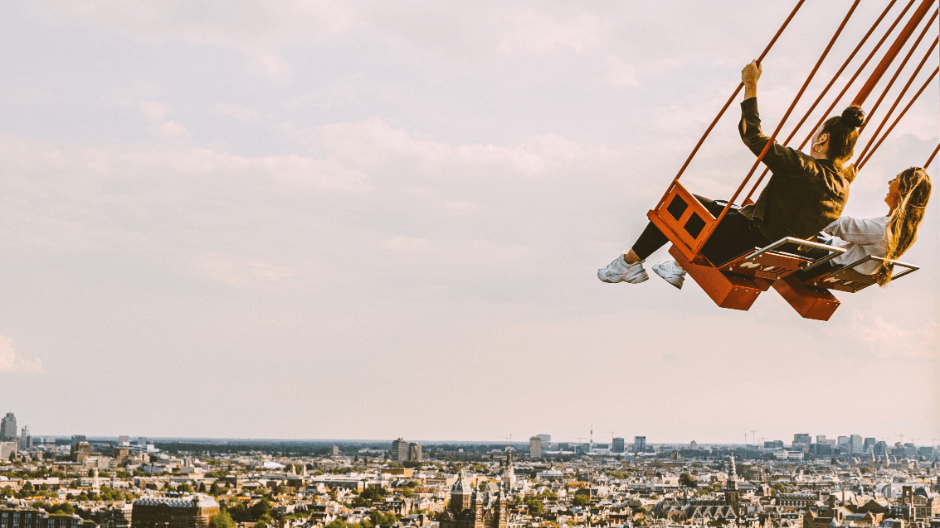 Okay, your stomach is filled and you're good to go to your next attraction. We've got two options for you in this part of Amsterdam North. First up is This Is Holland. A 4D flight experience over the Netherlands. Don't worry about your pilot's license, you won't need it in this virtual reality experience. Just pop up your VR glasses and feel the wind in your hair while you fly over the best Dutch sights. From tulip fields to Rotterdam and everything in between.
Another way to feel the wind blowing through your well maintained manes is by going to the top of the A'DAM LOOKOUT. The highest floor of this sky high tower is often used as vantage point over the Amsterdam city center. Daredevils among us: try the swing! It's the highest one of Europe and nothing compares (2 U and) the feeling of your feet dangling at this height.
When your safe and sound on the ground, walk over to the Hop on Hop off boat stop to go to your next destination!
NEMO/Scheepvaartsmuseum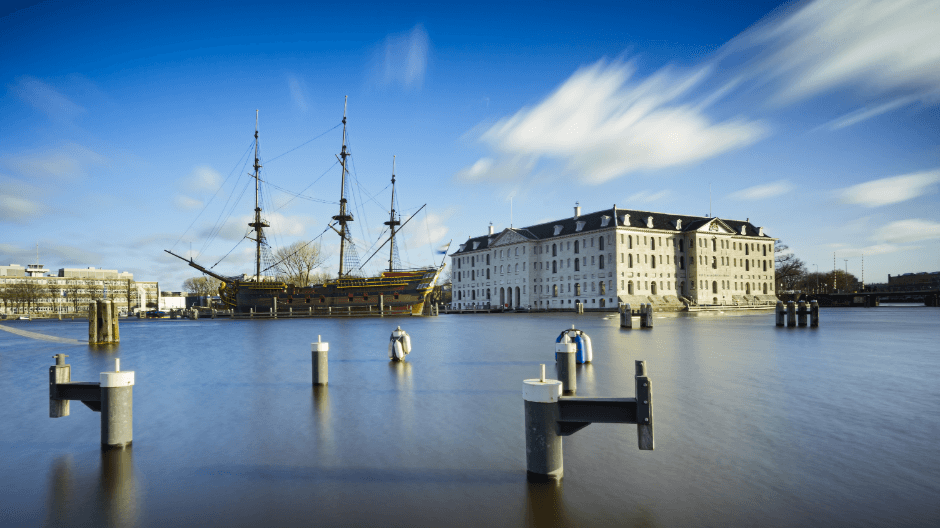 So, you had your thrill and now it's time to hit a museum. When you're into science or are with kids, the NEMO Science Museum is worth a visit. This fun and interactive museum has - besides their interesting projects and exhibition – a great rooftop terrace too. From here you can see the huge ship from the Maritime Museum from up high.
Which brings us to the next museum: the National Maritime Museum. The ships in their dock is a replica of the Amsterdam, an 18th century ship build to transport merchandise from East India to the Netherlands. You're actually able to enter the ship and look around. The rest of the museum shows how the Dutch defy the water and cruise all over the world.
Jump on the Hop On Hop Off boat to munch on some lunch.
Lunch at the Waterlooplein area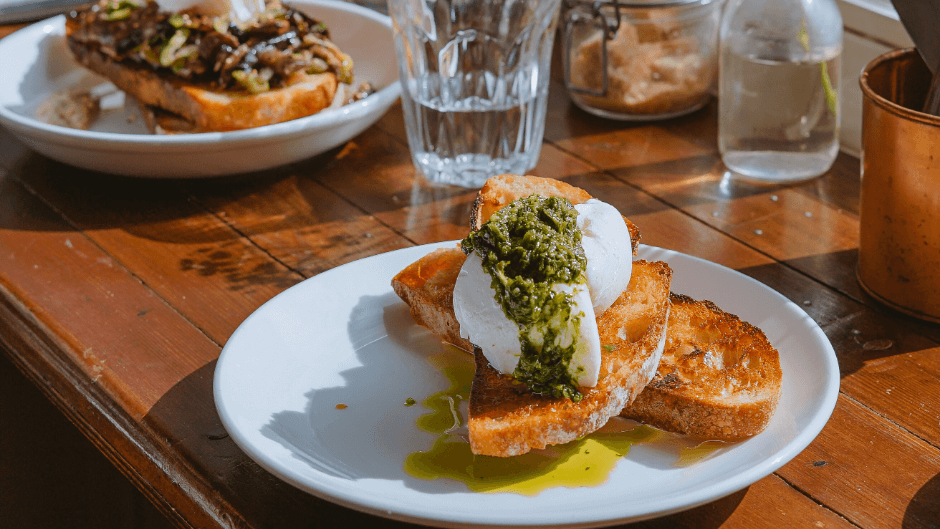 We figure you could use to refuel by now and are looking for a place to have lunch. We got you covered. When you're in the Waterlooplein area, there are quite some options. You can walk over to Rembrandtplein, head into the Utrechtsestraat or find your way along the Amstel. These are a few of our favorites.
At Dignita Hoftuin you're able to satisfy your needs. Their slogan 'Eat well, do good' is reflected in their dishes. With their superfresh and modern take on classic lunch dishes, this a spot to keep in mind! For the Instagram lover among us: this restaurants fits your insta feed spot on! If the weather allows you to: go sit outside!
Walk over to the Amstelstraat to add some spice to your lunch. Salsa Shop is a modern Mexican restaurant in the style of Chipotle (you might know this restaurant chain from the USA). You're able to construct your own burrito or tortilla's and they build it for you right in front of your eyes. Choose your salsa and you're good to go. Their salsas are specially developed by artisanal salsa enthusiasts, so you're guaranteed of a taste explosion.
You can't skip the Skinny Bridge (Magere Brug) when you're in this part of town. With a bar restaurant called Skinny Bridge, right in front of this sight, you don't have to choose between a meal and seeing one of the city's highlights. They serve quite simple, but tasty bar food and the view definitely makes it worth your while.
Walk back to the Waterlooplein stop and get on the Hop On Hop Off boat to the Anne Frank House.
Anne Frank huis
Let's incorporate a little more culture into this day and check out the Anne Frank Museum. Anne Frank was a Jewish girl that lived in Amsterdam during the Second World War. She kept a diary while she and her family hid from the Nazi regime between 1942 and 1944. After her family was discovered, someone retrieved her diary and her story was published as a book after the war ended. This little girl became one of the symbols of the Second World War in the Netherlands and her diary is read all over the world. A trip to the Anne Frank House is almost mandatory if you want to know more about the history and impact of this war.
Stroll along the canals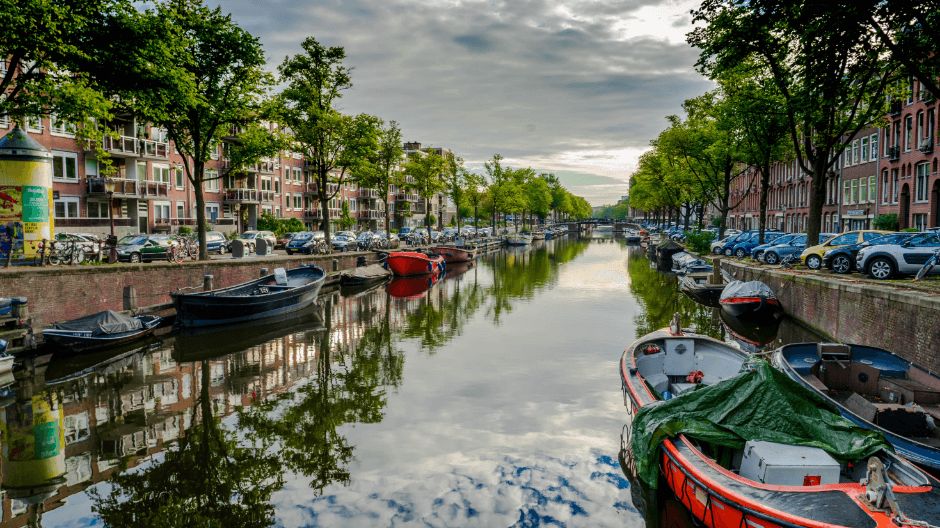 Let's continue this trip, by foot this time. If you've followed the 24 hour itinerary you've already visited this part of town by boat. Now you're able to walk along the canals and have a closer look at the canal houses you gazed at the day before. Of course, you're also able to cruise the canals again.
We recommend you to walk through the picturesque Jordaan area for bars, shops and cute squares before you get on the next Hop On Hop Off bus to head out to your diner destination.
Dinner and drinks at Prinseneiland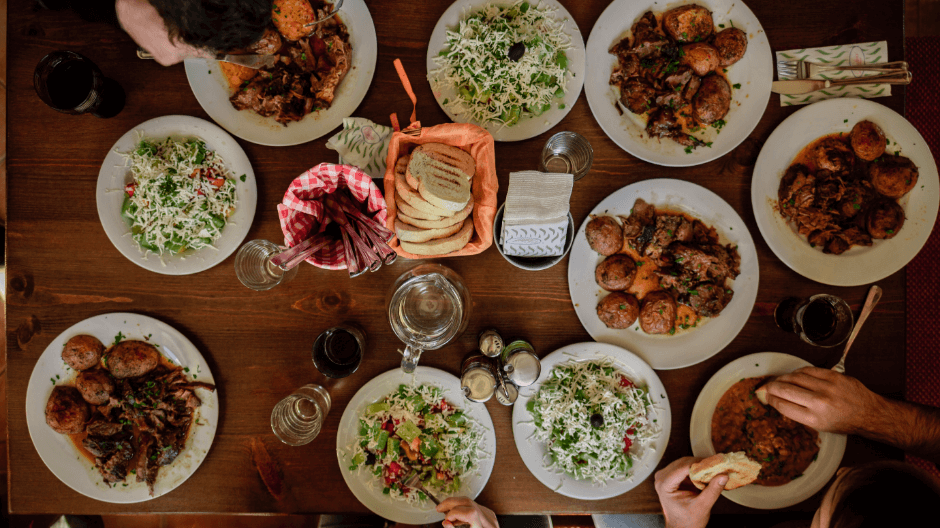 We hope you've worked up an appetite, because we've got some tasty dining experiences lined up for you. The bus takes you to Prinseneiland, where you're able to enjoy your meal close to the water. Of course, this area has way more to offer than our suggestions, but we need to start somewhere, right? Here we go!
BAK is a fancy but very modern restaurant with local produce from the most passionate farmers. You can find BAK on the third floor of a warehouse next to the IJ river, so your view is definitely going to be on point. Because of the local and seasonal products, BAK serves a fixed menu. Of course, they're able to take any diet or allergy in account.
Then we have Meneer Nieges, a local favorite that was picked up by the crowd a while back. With their venue next to the water, this is the perfect spot – all seasons long. During the summer they have a lovely terrace at the waterside, where you are also able to chill and lay down. And during the colder months you're able to revel in the atmospheric and well designed inside of the restaurant. Think fire place, rugs, a swing and a lot of great mostly biological food.
Looking for a place where you're able to dine with small bites? Check out Pikoteo. All their dishes are served Mediterranean style, so prepare for a shared dinner. From charcuterie to not your average vegetables and all kinds of meat. Hmmm, are we allowed to go there right now? If you already had dinner and want to have a drink, Pikoteo is also highly recommended with their award winning cocktail team and a killer list of wines and other beverages.
Stroll around this area to catch a glimpse of the contrast between modern architecture and the classic canal houses. You'll also find a lot of chill bars and restaurants with a more local feel to enjoy the remainder of your evening in Amsterdam.