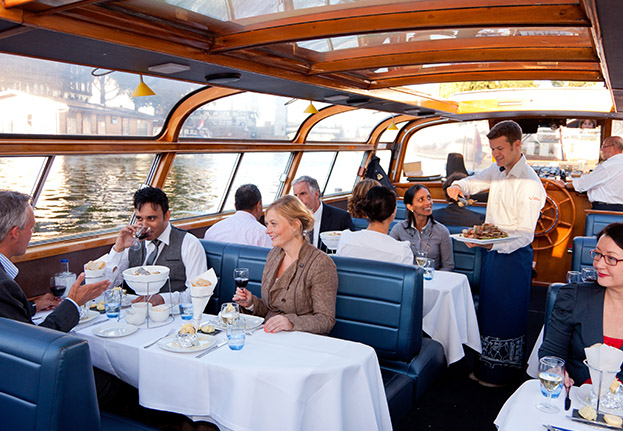 Live cooking on board
Including boat hire and waiting staff
Departure point of your choice within canal belt
The evening sun in your face, the sound of the murmuring water and a background decor of stately canal buildings. Nowhere is there a BBQ package as complete as on board the BBQ boat in Amsterdam. During the BBQ cruise, you will be spoiled with grilled meat, fish, salad, baguettes, sauces and as many drinks as you want. You end your barbecue on the water with fresh fruit. Because the roof of the BBQ boat can be partly opened, you can enjoy all of this in the fresh air. Wine, beer and soft drinks are included with this cruise.