There's so much to experience in Visby town, located on the island Gotland in Sweden. There's something for everyone to discover, regardless of age and interests. It's easy to fall in love with this picturesque harbour town. Enjoy the laid-back feel of strolling along its cobbled streets and squares. Sit down at a café and simply watch the passers-by. Here are our top tips on highlights for those of you who want to see more and find enjoyable activities. Further down this page, you'll find a map where we've highlighted our top tips.
Attractions inside Visby's ring wall
The medieval part of the town Visby is encircled by a ring wall. The city wall and church ruins in Scandinavia's best-preserved medieval city are well worth a visit. They also explain why Visby is a UNESCO World Heritage Site. For the best view, we recommend that you visit St Mary's Cathedral. The cathedral is on a beautiful site, and you can climb the steps above it to a vantage point with a wonderful view over the city and the sea. If you'd like to learn more about the history of the island and the city, you should head to The Gotland Museum on Strandgatan.

Almedalen and the Botanical Garden
You should definitely visit the famous and very pretty Almedalen Park and enjoy the sunset on an evening stroll along the boardwalk. The picture above was taken on an early morning walk in Almedalen. Are you a lover of flowers and unusual plants? If so, we recommend a visit to The Botanical Garden, which has a stunning waterside location, just north of Almedalen.
Discovering Visby with children
There are lots of fun activities for the whole family in the inner city. You could visit the Kajsar Prison Tower in the ring wall, eat lots of ice cream, and enjoy Gotland's famous saffron pancakes with dewberry jam. At the harbour, you'll also find the popular Fenomenalen Science Centre, with a focus on technology and fun experiments.
Most young people would tell you that the best thing about Visby is how close it is to Kneippbyn. This resort – a favourite with children and families – is only three miles south of the city. Here you can visit Pippi Longstocking's Villa Villekulla and splash around at the big Summerland & Waterland. Open May to August.
Shopping, restaurants and entertainment
There are plenty of small shops, boutiques and handicraft workshops along the narrow alleyways inside the city wall. You'll also find a wide choice of restaurants and pleasant little cafés here. If you visit Visby during the summer, you mustn't miss the Main Square. There's a busy market here during the daytime and as evening falls, it transforms into the natural hub for the city's nightlife, with all the restaurants, bars and nightclubs around the square.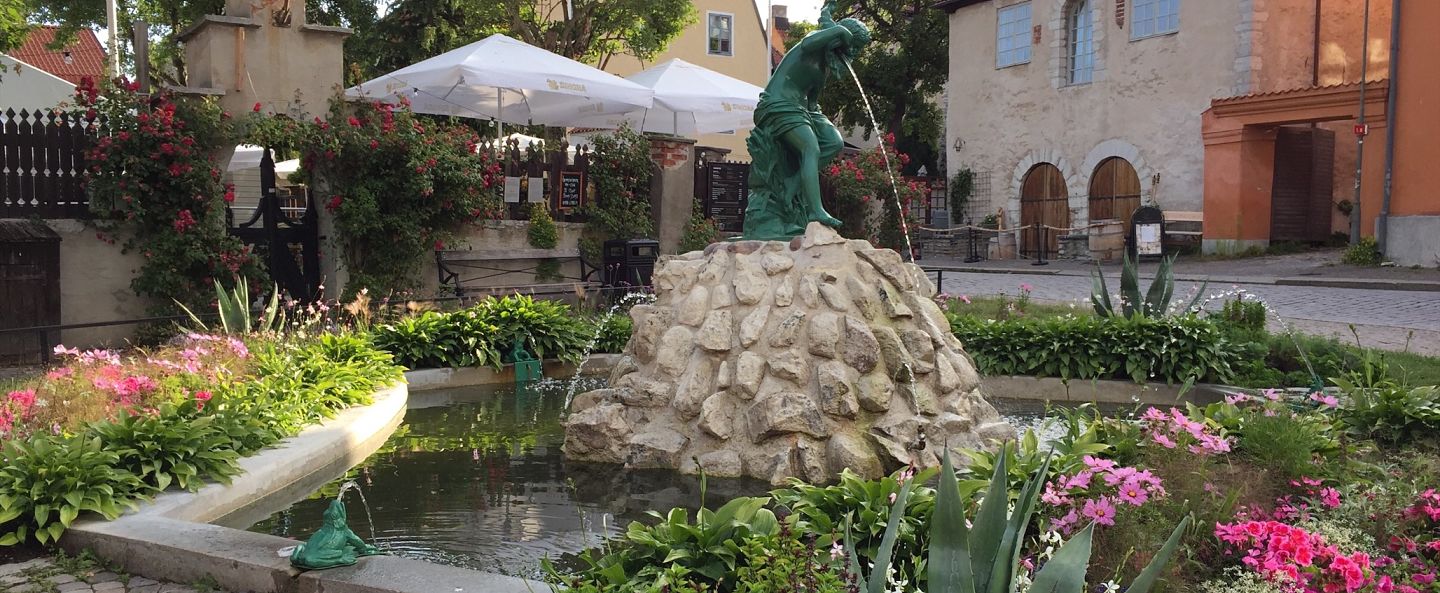 Explore Visby by sightseeing bus
Go with a Hop On-Hop Off buse to discover Visby and the surrounding area. The bus stops at many popular places, and you can hop on and off as often as you like. Read more and book your Visby Hop On-Hop Off Bus ticket here.
Multi Destination Ticket - the perfect option for cruise guests
Are you visiting Visby and planning shore excursions at multiple Nordic cities? Then you should choose our affordable Multi Destination Ticket – you will save both time and money. It is an unique ticket that gives you unlimited rides for 12 days with Stromma Hop On-Hop Off products in all our destinations in Sweden, Norway, Denmark and Finland.
View map of Visby