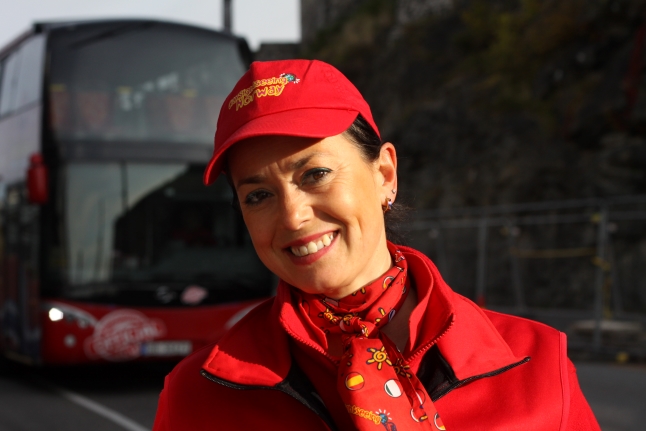 Belen, Ticket salesperson

Where are you from?
Spain

What is the best part of working at Stromma?
The great opportunity to meet and talk with people from all parts of the world.

What is your favorite memory of this season?
How fast time goes by, when you do what you like!

Would you recommend your friends to work at Stromma?
Yes, for many reasons!

How long time have you been working at Stromma?
For one year

What is the best part of being a ticket seller?
For my part, the seller, the best part is that you work with a lot of freedom, which makes me demonstrate and offer my best way to express myself being myself! And my best weapon, smile to get a good positive attitude.