What's your talent?
What could be better than meeting and working with people from all over the world, and help our guests get the most out of their visit to our beautiful cities?

Join us at Stromma!
We are looking for happy, outgoing people who see the best in every situation. Let us show you what it is like working with us. We offer many different jobs in our destinations. Where do you want to work? We operate in Denmark, Finland, Netherlands, Germany, Norway and Sweden. See our videos below:
Work at Stromma in our ticket shops or terminals >>
Are you a bus driver? Stromma wants you >>
Work as an outdoor seller at Stromma >>
Work as a boat captain at Stromma >>

Looking for a job in Europe?


Sweden | Denmark | Finland | Netherlands | Norway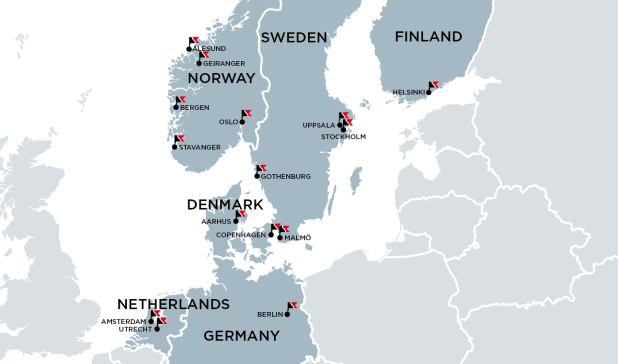 Diversity
At Stromma we work with people from all over the world and that is why our employees speak over 60 different languages and comes from about 35 countries. For us diversity is very important and a reason to why we have several available jobs where we don't require the native language of the destination you work in. We also have employees in all different age categories and people can both start and end their career with us.


Memories for Life
Our staff plays the leading role in our mission to deliver Memories for Life and we are more interested in who you are than your previous work experience. We want to deliver world class experiences so for us it is more important that our employees are happy and outgoing, likes people and understands the value of good service.