Stavanger is one of the oldest cities in Norway and full of history. This is the place where the Vikings ruled during the Viking Age. Here we will give you our best tips on things to do while visiting this Scandinavian oldie: all the best places to visit, and all the must-sees. Find all the top sights and attractions on the map further down on this page.
Visit the top attractions in Stavanger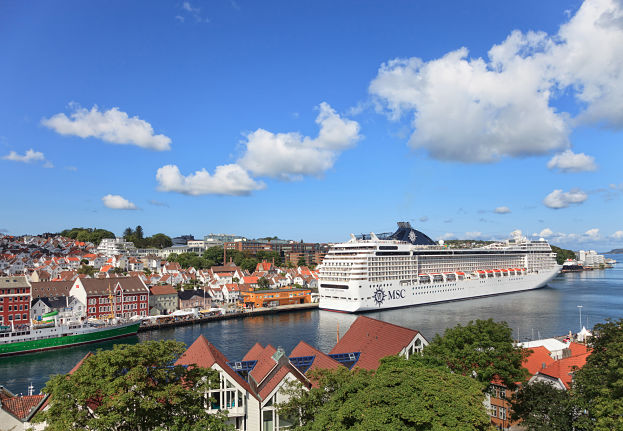 Enjoy a bus sightseeing tour
Take a seat and enjoy Stromma's 45 minute long bus tour. Take a window-seat and enjoy the full tour, or create your own sightseeing experience by hopping on and off if you see something you like or want to explore. See the live map with all the bus stops. The route has 11 stops and includes all the major attractions including the cruise terminals.
Tips of things to do in Stavanger - places to visit
There's a lot of things to see and do in Stavanger. Here are three of the most popular places to visit during your stay. You will find the locations on the map below.
Viking House – Experience the age of the Vikings through VR
Swords in rock – Huge swords in a rock/mountain
The colourful street – A street where all the houses are colourful


Map with top sights and attractions