Spring in Copenhagen
Something magical happens when the calendar turns to spring, and the sun starts to make its appearance once again. Foreigners are often surprised about the extend the weather is discussed amongst the Danes – but if you have tried living through a dark Danish winter, you won't be surprised why we created a Light Festival to wish the light back!
So once the light – and the sun – is present once again there are a few places you can find every Copenhagener on a sunny Sunday.
Dronning Louises bridge – the hangout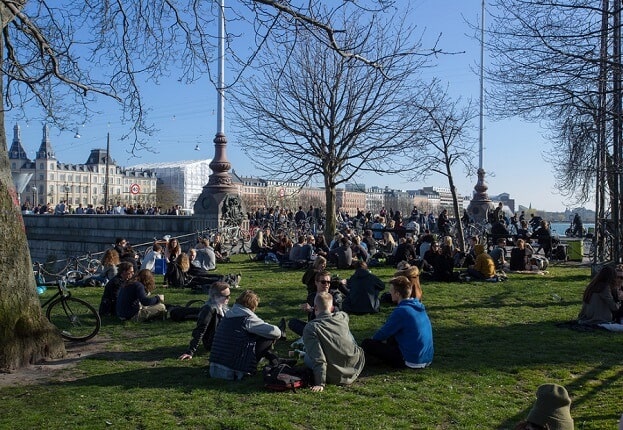 It might seem strange but Dronning Louises Bro (Queen Louise's Bridge) which connects the inner city with the popular area of Nørrebro, is filled with people. You cannot find a spot on the pavement where people are not lounging around, talking about everything and perhaps enjoying a beer. People normally bring music and stay until the sun disappears. But remember to stay on the right side of the bridge where the sun shine! But don't worry, you cannot miss which side people gather on.
Frederiksberg Garden - the scenic tour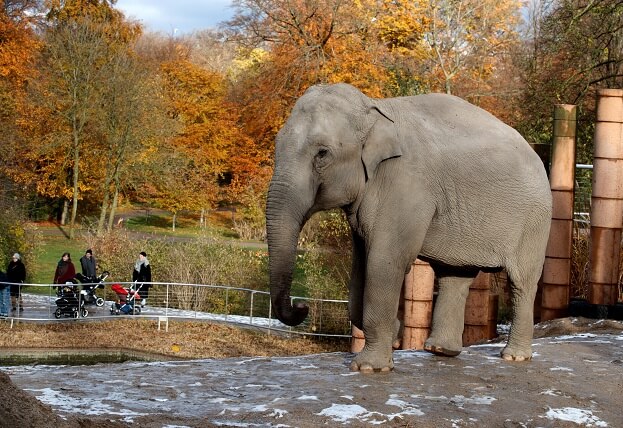 Although it is named garden, it is one of the larger parks in Copenhagen. It is big enough that you feel hidden away from the hustle of a big city, but it is still located inside the city. The park is a great place to witness spring arrive, when all the trees turns green and flowers start to bloom. Offering both a lake, several fantastic areas to sit down and relax and easy walking paths, there is something for everyone. As a bonus, you can see the elephants from Copenhagen Zoo, which boarders up to the park. So, bring the children for a fun day at the park
Meatpacking district – the urban area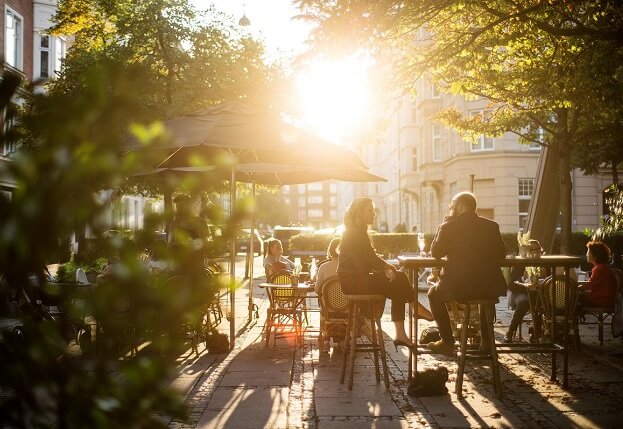 The old meatpacking district in Copenhagen, located in Vesterbro, is a sure place to blend with the locals when the sun is out. Offering some of the trendiest cafes and restaurants of the city, the outside seats are always fill to the breaking point with cool people enjoy a Sunday lunch. Even if it is only 10 degrees, you are sure to find people in the sun enjoying their coffee, all bundle up in blankets, hats and sunglasses on. It is the Copenhagen way to welcome spring!
Walk along the water – grab a coffee to go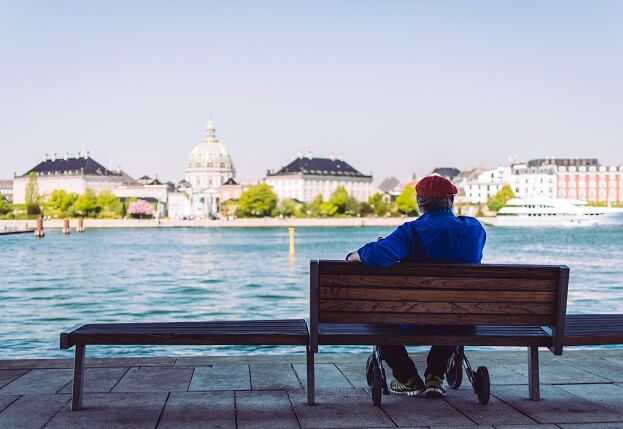 Water is a big part of the scenery in Copenhagen. The canals and harbor area offer fantastic places for a Sunday stroll. Take the bus and walk around the cozy Christianshavn, where you can also discover some of the 'hidden' colorful places the city has. Or walk from the heart of the city along the harbor front to Langelinie, where the famous Little Mermaid sits, as you see the boats sail by.
Whatever you feel like doing, one thing is sure: on a sunny spring day, Copenhagen is best enjoyed outside in the sun.