17365
Germany
Berlin
Job vacancies in Berlin
Welcome to join Stromma Germany
Stromma offer a wide range of different jobs at our 18 destinations and look for new talents to join our team. Together, we help our guests get the most out of their visit to our beautiful cities, ensuring to leave them with 'Memories for Life'! In Germany we have operations in Berlin.


Ticket Seller Sightseeing Berlin
Are you Sales oriented, social and outgoing? Do you love to work in a high tempo with great co-workers? We are looking for driven sales talents who love selling and want to be a part of Stromma. Your job is to sell Stromma Berlin Sightseeing products out on the field in Berlin and be the company's face towards our guests.


You are:
Positive
Competitive
Result- and Sales oriented
Team player
Independent
Problem solver
We are more interested in who you are than what you have done, but you will meet people from all over the world so you need to be fluent in English and basic German
Other languages such as Spanish, Italian, French or Russian are a plus


We offer you:
To be a part of a fun and challenging sales team
Work with, and meet people, from all over the world
Meet friends for life
Salary: Fixed amount + commission
To get a priceless experience within sales and tourism with a dynamic company
To develop your sense for people and service with Northern Europe's leading company within sightseeing and excursions
We offer full-time and part-time jobs with working hours between 8:30 and 16:30

Applications
For questions & applications send us an email to jobs.de@stromma.com
Searching for a job in Europe?
Stromma operates in 6 countries, read more and apply below.

Sweden | Denmark | Netherlands | Norway | Finland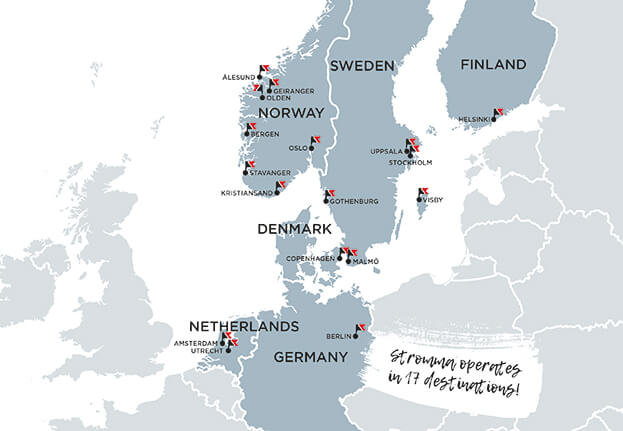 This website does not support Internet Explorer, to ensure that the site works properly we recommend that you use another browser e.g. Microsoft Edge or Google Chrome.