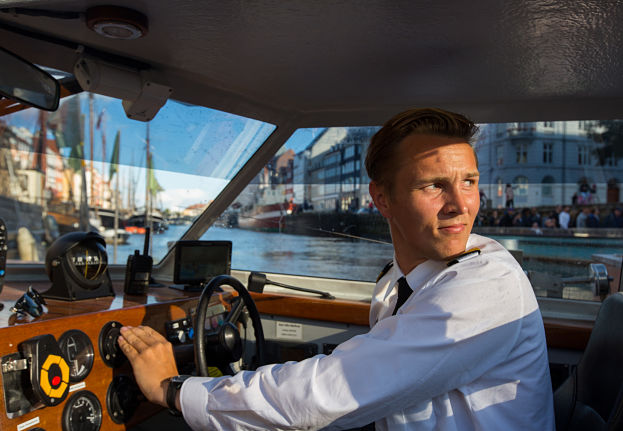 Christian, Captain

What is your job at Stromma?
Sailing around the canals of Copenhagen – Helping the guide lead the passengers on and of the boat.

What is the best with working for Stromma?
I like the job of many reasons; First of all I enjoy meeting the many guests we have and show them around the beautiful city. Secondly I enjoy salling around in the many narrow canals, where you get really good at manouvering the boats. Furthermore I enjoy the job because of my great colleagues. We are very good at helping each other and it's nice to know they are always there for you.

How did you find/get in contact with Stromma?
Actually I started in this company as a ticketseller onboard the Hop On – Hop Off boats, but as I passed some of the exams at the Maritime Academy I was allowed to begin working as a Captain. Last year I finished school and I'm now a Master Mariner.