Light Festival brightens the darkness
Throwback to Copenhagen Light Festival 2021. Warm up to the Light Festival 2022 with a revisit to last years spectacular light installations. Winter in Denmark is cold, crisp, dark and very long. To make the best of these winter days and enhance the cosy feeling that winter also brings, Copenhagen Light Festival is here to brighten the cold winter nights with lights in every shape and colour.
In February Copenhagen will be lit up by light installations all over the city and especially along the waterfront.
This year, you can once again, after a break in 2021, join our tours through the canals and experience the spectacular lights from the waterside, where the artworks really come to life. We sail every day during the festival - read more and book your ticket to Copenhagen Light Festival 2022.
Until then enjoy a throwback compilation of last year's art pieces: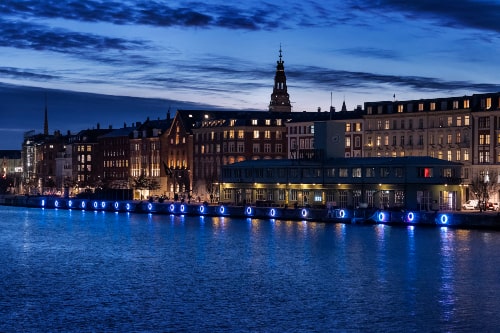 "Dancing Bubbles"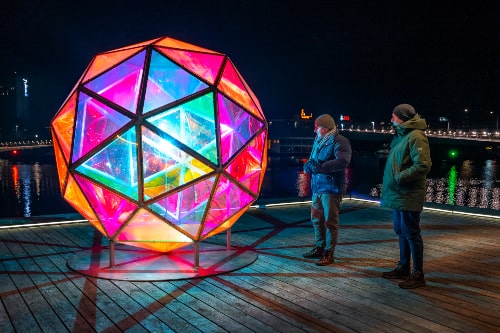 "Dichroic Sphere"
"Pressure"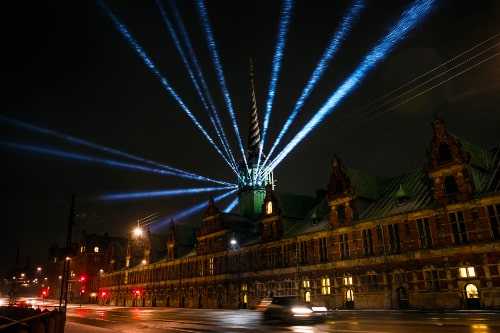 "Slør"
Photo credit: Copenhagen Light Festival, fotograf Christoffer Askman, vnrTV
See more photos on www.copenhagenlightfestival.org where you can also read more about the festival.