Best tips on things to do in Helsinki!

1. Korkeasaari Zoo
With so many amazing things to do in Helsinki, you could start with a day at Korkeasaari Zoo. Helsinki's Zoo is situated on the Korkeasaari island and that's why everybody calls the zoo simply Korkeasaari. You have many options how to reach the island. On a sunny spring day, the most fun thing to do is to enjoy a ferry ride and the seaside views. The ferries depart from the Market Square and from the beginning of June, next to Hakaniemi Square. You can also take the bus number 16 from the Central Railway Station (platform 17) or travel by metro to Kalasatama and then take a nice 1,5 km walk to the island. If you feel like biking through the city, hop on a city bike and ride to Mustikkamaa bike station next to the Zoo. Take a break on your way to the Zoo and visit one of the newest shopping centres of the city, Redi.
Korkeasaari Zoo houses over a thousand plant species and animals of 150 different species, including various mammals, birds and reptiles. Among them also some very endangered ones, such as the Siberian tiger aka Amur Tiger. The whole zoo area is so full of things to do, so you better reserve enough time. Enjoy a meal or a cup of coffee in one of the restaurants and cafes, or bring your own picnic lunch with you. Visit Korkeasaari Zoo website beforehand and print yourself a handy map of the area.
Psst! With Helsinki Card you'll get a 2€ discount of adults' tickets and a 1€ discount of children's tickets. Also, with Helsinki Card you can travel for free in busses and metros!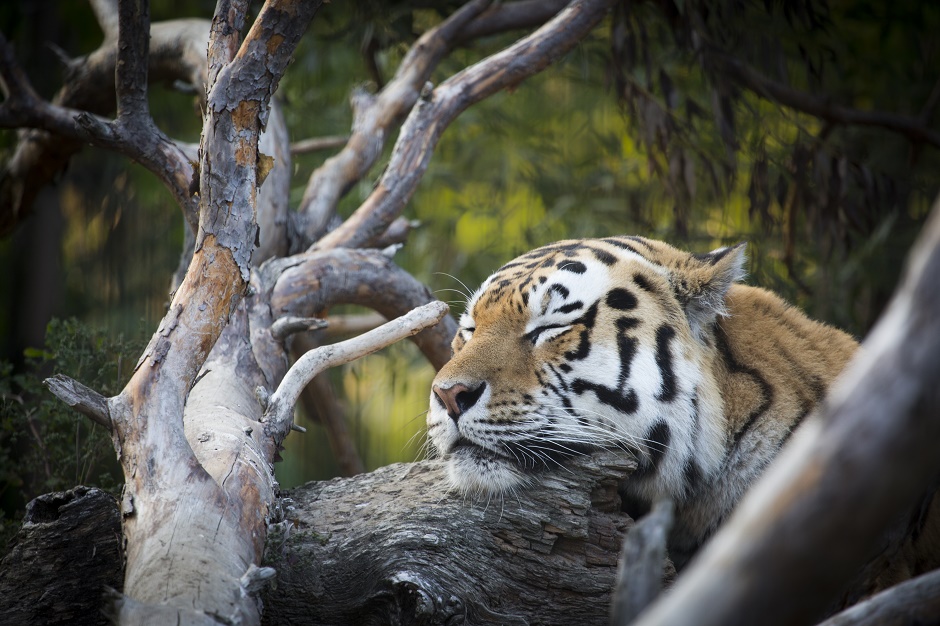 2. Join the buzz of the city by bike or electric scooter
For an action-packed holiday, the best way to see the whole city is on a bike – or an electric scooter! There are so many things to do in Helsinki, so choose a city bike and you'll see much more of the city. The yellow city bikes are available to everyone, and there's a lot of them: over 3000 bikes in Helsinki and Espoo altogether. You can buy a day, a week or a summer season pass to use the bikes. Then you can take an unlimited amount of 30-minute bike trips. Every additional 30 minutes costs you only 1€. There are five bike stations in the heart of the city where bikes can be borrowed with a credit card: Central Railway Station, Kiasma, Unioninkatu, Kaivopuisto and Hakaniemi Metro Station. Visit HSL website for more information on how to use the bikes.
Now you can also speed through the city with an electric scooter, with a speed up to 20 km per hour! Upload a VOI mobile app and get a user account. The first payment is 1€ and every minute you'll spend on the scooter costs you 0,25€. You'll find a free scooter with the app and can leave it anywhere you like.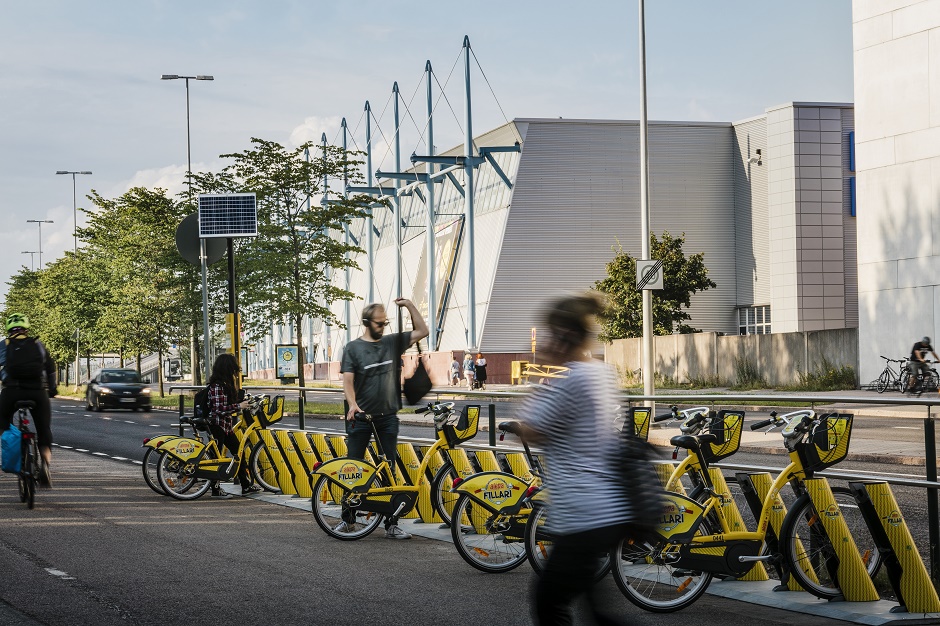 3. Urban Sightseeing
On a cloudy day, you should definitely hop into a sightseeing bus! And not just any sightseeing, but the Urban Helsinki tour which takes you outside the city centre, to the modern and historical districts. See the beautiful Pohjoisranta seaviews, the concrete district of Merihaka and the new and buzzing Kalasatama. Then you are on your way to nature and design in Arabianranta and the birthplace of Helsinki, Vanhankaupunginkoski. When in Arabia, you'll have a chance to visit the Arabia Design Museum and the amazing Iittala shop! On the way back to the city you'll see the wooden houses of Kumpula and Vallila, the trendy atmosphere of Kallio and the traditional Hakaniemi.
Did you know? With Helsinki Card you'll enjoy this Urban Sightseeing free of charge!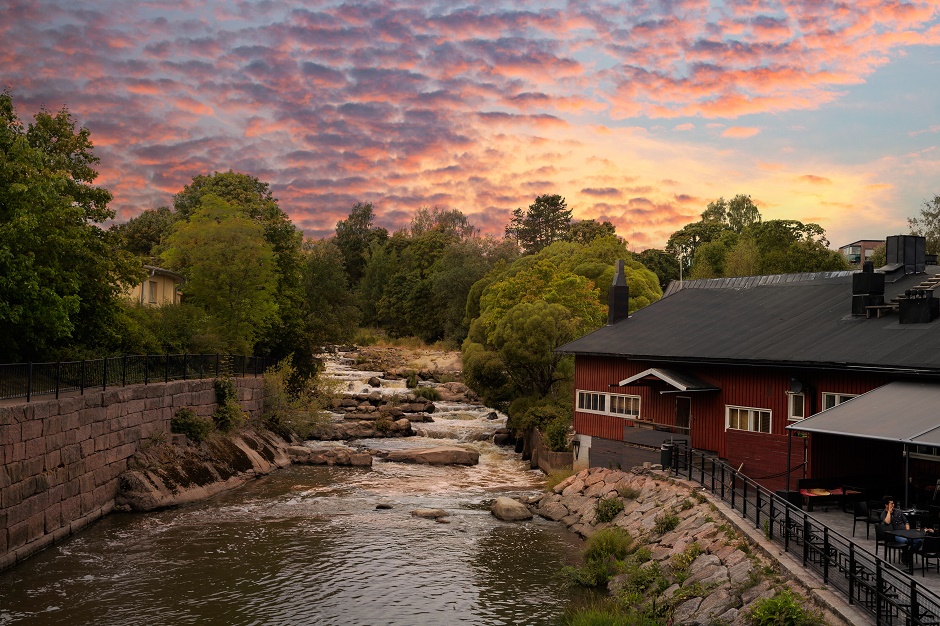 4. Amazing Amos Rex Museum
Amos Rex is the new and trendy addition to Helsinki's museum scene. And it is already a classic! As a unique meeting point of art and city culture in the heart of Helsinki, Amos Rex is a place with unique architecture and great underground exhibition spaces. You can see the flowy ceiling when visiting the Lasipalatsi Square! The exhibitions range from contemporary art to ancient cultures. At the moment (until 19.5.) you can enjoy the works of an artist collective Studio Drift, with the Drifter as the centerpiece. It's a concrete monolith floating silently in the air! But be aware: When the monolith is on a bad mood, it won't float… Pay a visit to the museum shop and get some great little things to take home. Remember that you can also enjoy lunch, dinner or coffee in some of Lasipalatsi's many restaurants.
Guess what? With Helsinki Card you can pop into Amos Rex for free.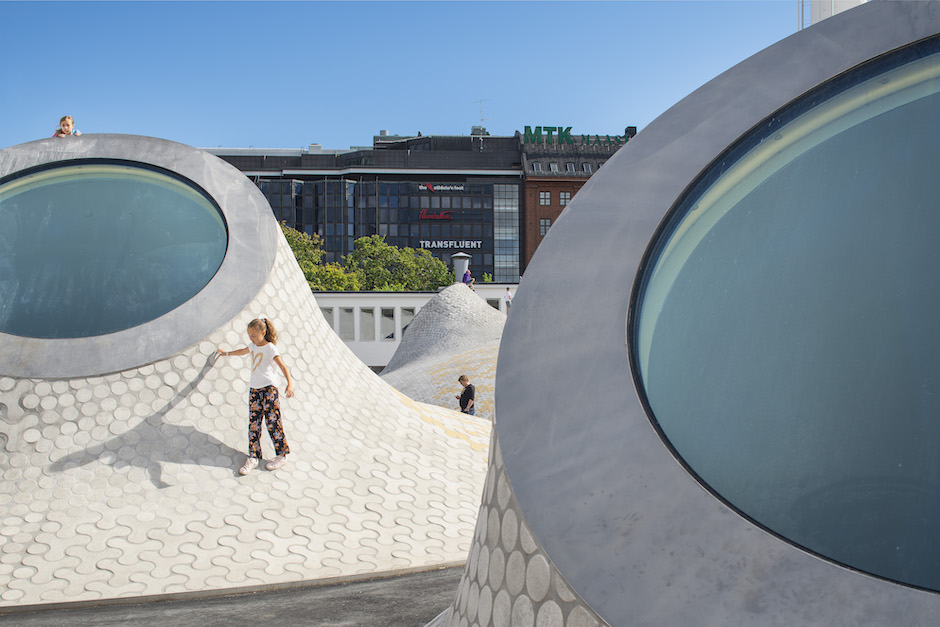 5. Fun, funnier, Linnanmäki
The best things to do in Helsinki would be nothing without the legendary Linnanmäki amusement park! Enjoy the rides – both the easy ones and the fast ones – or just stroll around and feel the moment. Entrance to the area is free of charge and some of the rides are also free for everyone to enjoy. For example, the Panorama sightseeing tower takes you up to a height of 53 metres, so you'll really see Helsinki from a birds-eye view.
In June there'll be a new roller coaster ride, Taiga, with a staggering 52 metres and a top speed of 106 km per hour! And, you should definitely take a ride on the old classic, the wooden rollercoaster. Opened already in 1951, the rollercoaster goes around 50 000 times every summer! In every cart, there's a breaksman standing. What a job for the daredevils!
Tip: Next to Linnanmäki you'll see some amazing sea creatures at the SEA LIFE aquarium. This summer you'll visit SEA LIFE for free with Helsinki Card.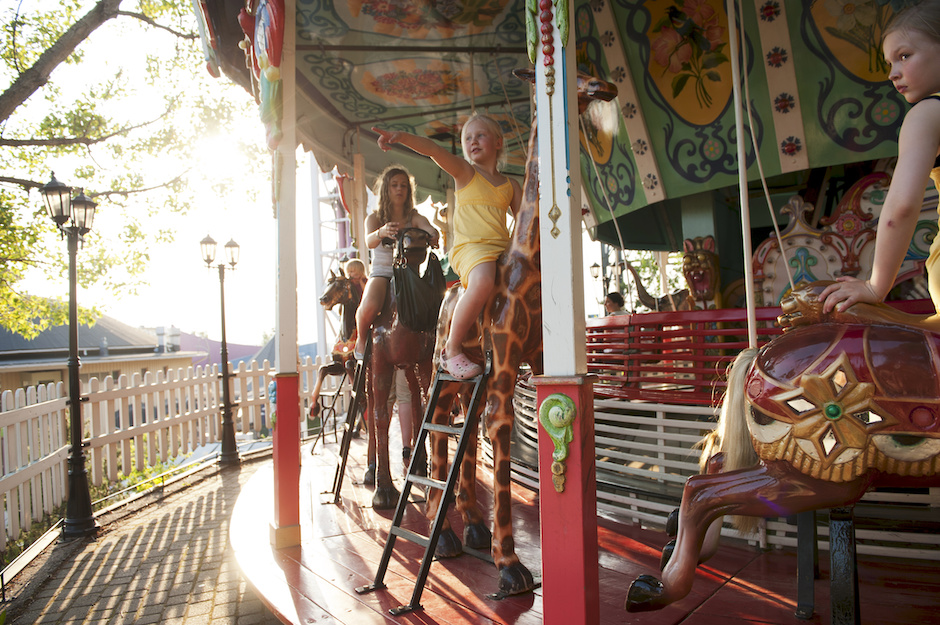 Photos:
Mari Lehmonen / Korkeasaari Zoo
Kuvatoimisto Kuvio Oy / City of Helsinki
Yiping Feng and Ling Ouyang / Helsinki Marketing
JKMM Architects / Mika Huisman / Amos Rex
Linnanmäki