When you're in Amsterdam for 1 day, there are decisions to be made. The city has so much to offer, but it's hard to squeeze it all into one day. That's why we've made a selection of activities you're able to do, see and experience within 24 hours in Amsterdam. Enjoy!
The most efficient way of following this itinerary is by using our Hop On Hop Off combination of bus and boat. Don't forget to take a look at our 48-hours route for more inspiration.
Take a picture at Central Station
We recommend starting your day at Central Station. Not only is the public transport easy accessible, you're also able to catch a lot of Stromma Canal cruises at this side of the city. But all practicalities aside: the central station area is very enjoyable. A lot of photo-worthy scenes can be found here.
Take a snapshot of the picturesque canal houses at Brouwersgracht or shoot a scenic picture of the IJ river. Don't forget to capture Central Station itself. The architecture of this building is truly amazing!
Jump on the green Hop On Hop Off Bus and head over to the eastside of town.
Breakfast in East
Breakfast is the most important meal of the day so you better enjoy it too! If you're looking for a vegetarian or vegan breakfast spot, Beter & Leuk is the way to go. This good food café doesn't just take care of your stomach and healthy ideals, you'll also be inspired by the art, plants and cute sustainable fashion you're able to gaze at and buy here.
Check out BOTERHAM for a simple menu with sandwiches, home made pastries and yoghurts. You'll feel right at home in this cozy living room setting.
If you want to really indulge and have a lot of different wishes amongst your travel party, go to The Breakfast Club! You're able to choose from sweet to savory, spicy and mild breakfast options. Want a lot of eggs? No problem! No eggs at all? Also, not a problem. Pancakes? Top 'em with chocolate or fruit. It's all possible!
Hop on the bus again to get to your first attraction!
Heineken Experience

Now you have a good lining, it's time for something educational and fun at the same time. Heineken must be the world's most famous beer brand and at this attraction you're able to find out why. The building at the Stadhouderskade used to be a real brewery until Heineken decided to turn it into a museum in 2001. Take a tour through the brewery and discover how the liquid gold has been made for centuries. You're even able to have a little taste yourself!
Lunch in de Pijp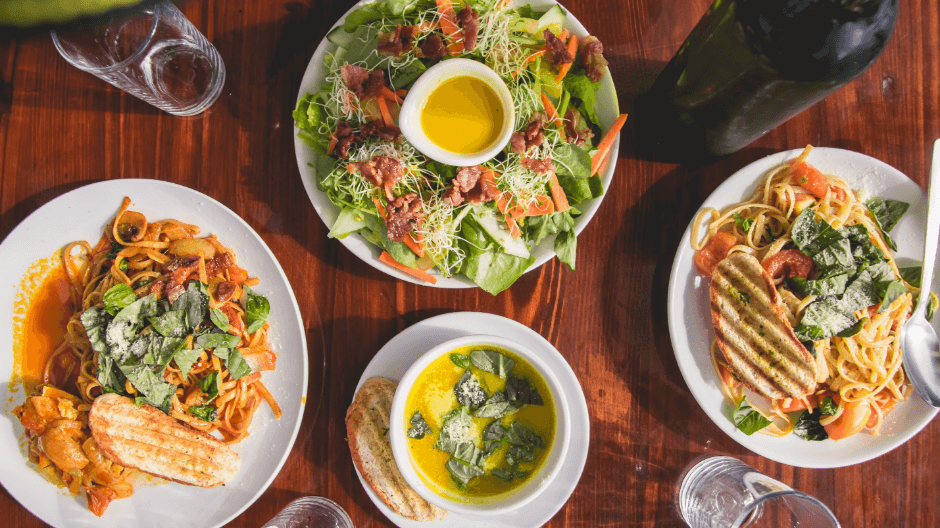 After this educational experience you're probably ready for the next course: lunch! And you're in great luck since you're in De Pijp now. This area used to be a working-class district with the Albert Cuyp as the center of the neighborhood. But a lot has changed. The past few years De Pijp grew out to become one of Amsterdams most restaurant and café dense areas of the city. So take your pick and enjoy wonderful food!
Pokébowls are the magic word of the past few years and there's a special place in heaven for the person who thought of combining the sushi with a burrito and invented the sushito. That's why we praise Sushito in De Pijp.
Or go to Tjin's for exotic sandwiches and the best Surinam and Indonesian food.
Looking for a place to drink coffee as well? Check out the Australian Bakers & Roasters. From the most incredible bowls to your eggs any style and everything in between. Their coffee is known to be the best in the area, too!
Walk back to the bus stop at the Heineken Experience and you're on to the next museum!
Museum square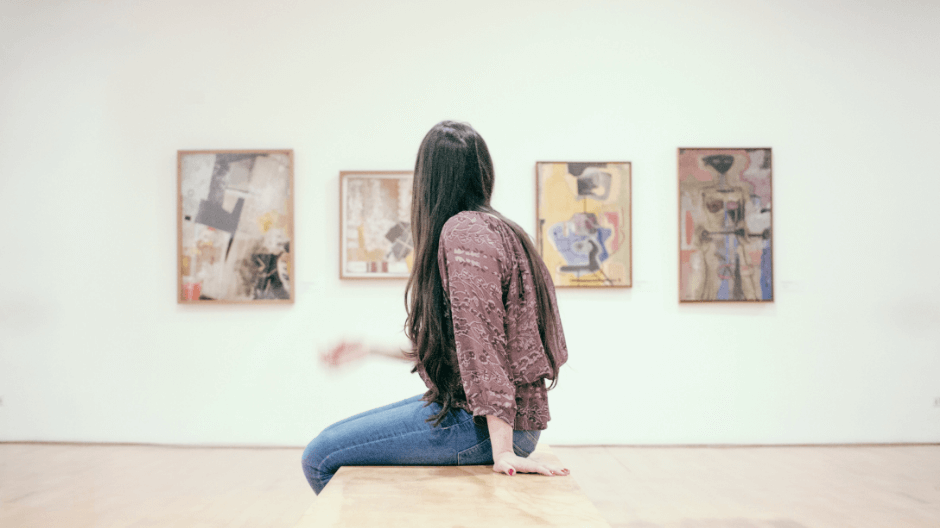 Art enthusiasts, pay attention here! Museum Square is the place to be if you want to dig in (Dutch) art and culture. With four of Amsterdam's largest museums all within a walking distance of five minutes, there must be something to your liking.
Go to the Rijksmuseum if you want to please your eyes with art from the all the centuries and cultures. The museum focusses on the Dutch 17th century but you're also able to find a large amount of Asian art pieces for instance.
Want to dive into the live and work of Van Gogh, then the Van Gogh Museum is a must! Next to the permanent exhibition there's always an interesting other artist or theme on display in this museum.
Fancy some modern design and art? Head over to Stedelijk Museum.
In case you don't have enough pictures of yourself in a cool setting yet, try MOCO museum with it's huge expo of Banksy and a lot of artsy installations to spruce up your instafeed. The MOCO is rather small, so it's easily to combine it with one of the other three museums.
When you're done at Museum Square, hop on to the boat at the Rijksmuseum stop for your next sightseeing adventure.
Amsterdam Canal cruise

The beauty of our Hop on Hop off product lays in the combination of ways to transport. The first part of the day you've experienced the city of Amsterdam from a bus and now you're able to enjoy the sights from the water. Hop on anywhere you like, but in this case we recommend going aboard at Rijksmuseum. From this location you cruise to the Jordaan (and many other places) while enjoying the views of 17th Century canal houses, beautiful bridges and other historic landmarks of the city.
Unboard at the Jordaan for your dinner plans.
Dinner in Jordaan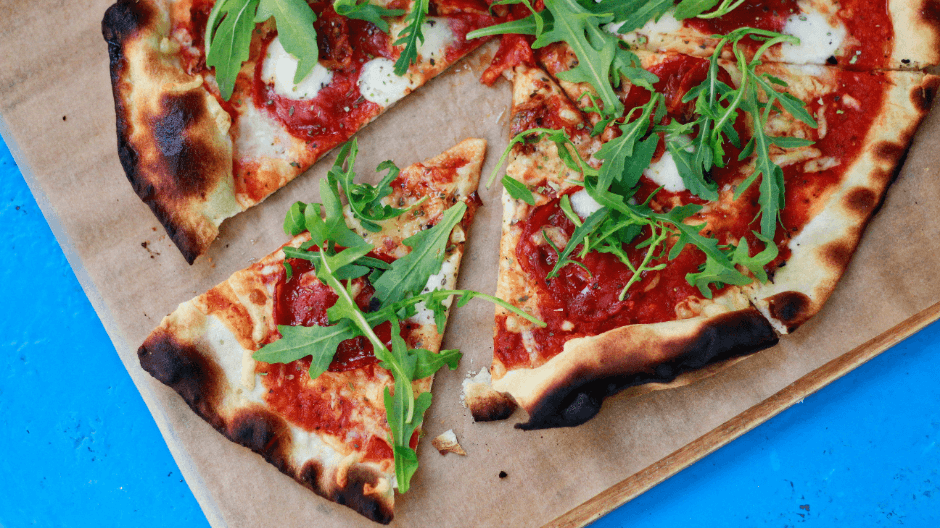 Jordaan is one of the oldest parts of town and well worth a visit. Stroll down the streets of this neighborhood and be enchanted by the cute, planted houses and little cafés.
Waterkant is one of the gems at the waterside. With its striking architecture, Waterkant immediately catches your eye. The food is great, too. You can taste a huge influence of the Surinam kitchen back in their dishes, while you dangle your feet above the water and enjoy the view.
Into shared dining? Try your luck at Boca's. You order small dishes, sandwiches, etc. at one big plate so you can the delicious food with your entire table.
If you want to try one of the best pizzas Amsterdam has to offer, walk over to La Perla. The joint is small, so it's best to go there on week days and on time. Or decide to wait a little while so you're able to be blown away by La Perla's Italian style pizzas.
After diner, walk over to the Jordaan bus stop of the Hop On Hop Off bus to get to your next destination: drrrrinks.
Drinks at Haarlemmerstraat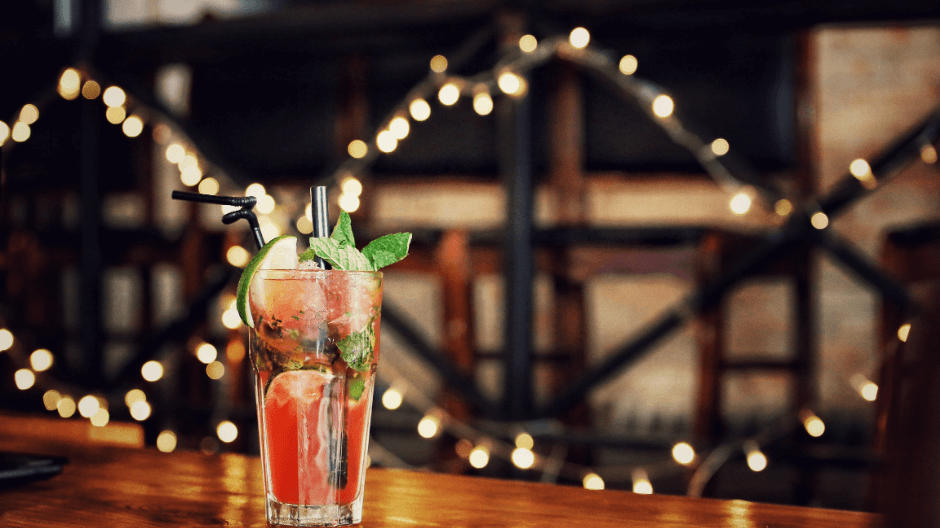 This day has been packed with activities, but let's not go to bed without having a sip of at least one drink. Haarlemmerstraat is a very lively street close to Central Station and the perfect spot for a beer, glass of wine or cocktail.
Harlem soul food is an excellent joint for a casual beer or traditional kopstootje (combination of beer and genever). Don't forget to order a bowl of the best cheese smothered, meet covered (optional), perfectly spiced nacos.
In the mood for fancy cocktails in a laid back setting? Go to Bar Vesper! Tip: go sit at the bar for a friendly talk with the charismatic barman and personalized advice on your next drink.
Another recommendation is Stuyvesant Wijnlokaal, where you're able to try a wide variation of quality wines. Sit outside on the terrace to watch everyone that walks by or enjoy your wine inside the high ceilinged building.
Congratulations! You've gone full circle in Amsterdam in just one day! From food, to picturesque canal sights, museums, drinks and historic neighborhoods.