You did it: that one special person said 'yes' and you two are going on a date! You picked the perfect outfit and of course you already know what topics to bring up, but where are you two going?! Whether you're in a steady relationship for years or you just started dating, the options for nice activities in Amsterdam might be overwhelming sometimes. And that's exactly why we summed up our favorite dating spots in Amsterdam for you!
1. Enjoy a romantic canal cruise
Amsterdam is at its most beautiful from the water, we can't help it, it's the truth. Picture it: together you slowly cruise through the history of our capital city. The water of the canals will take you past the most beautiful historical sights while you and your date enjoy each other's company. Enjoy each other and the romantic surroundings. Want to know more? If you want fewer other visitors on the boat, choose an Open Boat. If you want to sit at a table choose our Amsterdam Canal Cruise from Rijksmuseum.
2. Rent a pedal boat in Amsterdam
Renting a pedal boat in Amsterdam is the ideal date. You're being active while cruising through the canals and enjoy your beautiful surroundings – we're talking about all the city sights, but taking a sneak peek at your date is great too, of course. Add a extra touch to your pedal boat adventure by bringing a picnic basket aboard to create a romantic dinner at the water.
Stromma Rijksmuseum: Stadhouderskade 520, Amsterdam
Stromma Leidseplein: Leidse Bosje 2, Amsterdam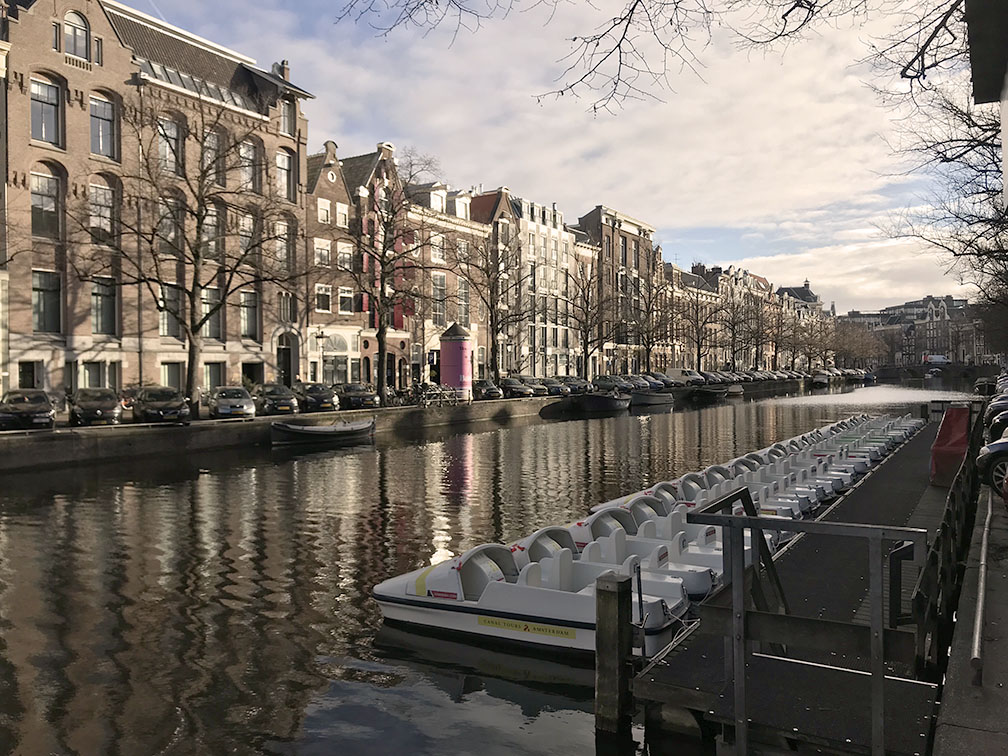 3. Airhockey in Amsterdam
Nothing's more fun than to tease and challenge your date. And even if you're not on fire game-wise, you might feel a romantic spark. Of course you can play a game of checkers, but have you ever thought of airhockey? With airhockey you enjoy the fun of hockey and skip the exersice of the actual running – because, let's be honest: that's not really romantic, is it?
Go to Drie in Amsterdam West. They have a nice collection of arcade games and pinball machines, as well. Getting hungry after winning – or losing – all those games? Puck comes to the rescue! They serve really great Asian style dinner and snacks.
Jan Evertsenstraat 747, Amsterdam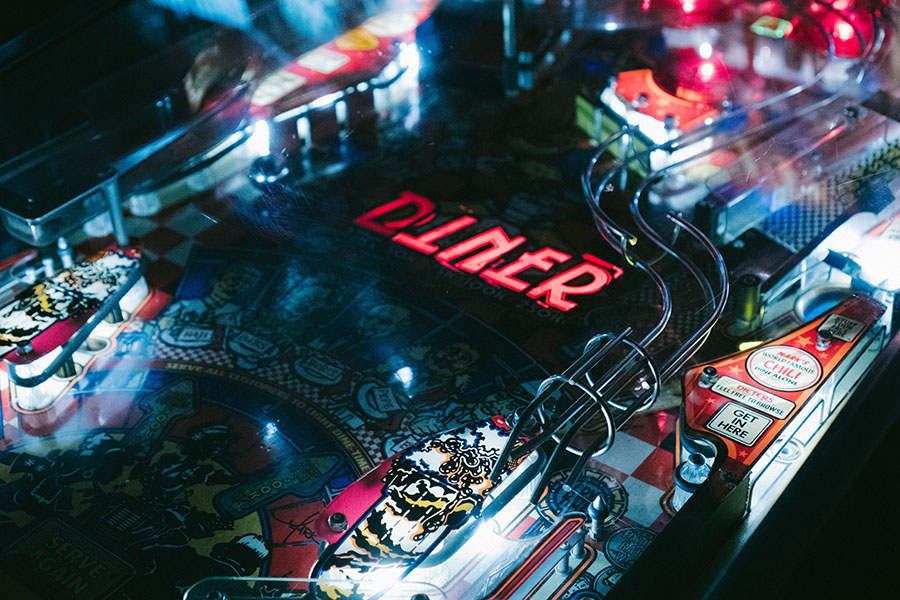 4. Dinner cruise in Amsterdam
A regular canal cruise in Amsterdam is already super romantic, but when you add food or drinks to the mix you bring something really special to the table. You can choose from a dinner cruise with a luxurious meal or join a tasty pizza cruise. Or, if you already had dinner and are looking for a dashing way to conclude your date night, you can go for dessert by going on a Cheese and wine cruise or by drinking a cocktail while sailing through Amsterdam in all its glory.
Damrak 16, pier 4, Amsterdam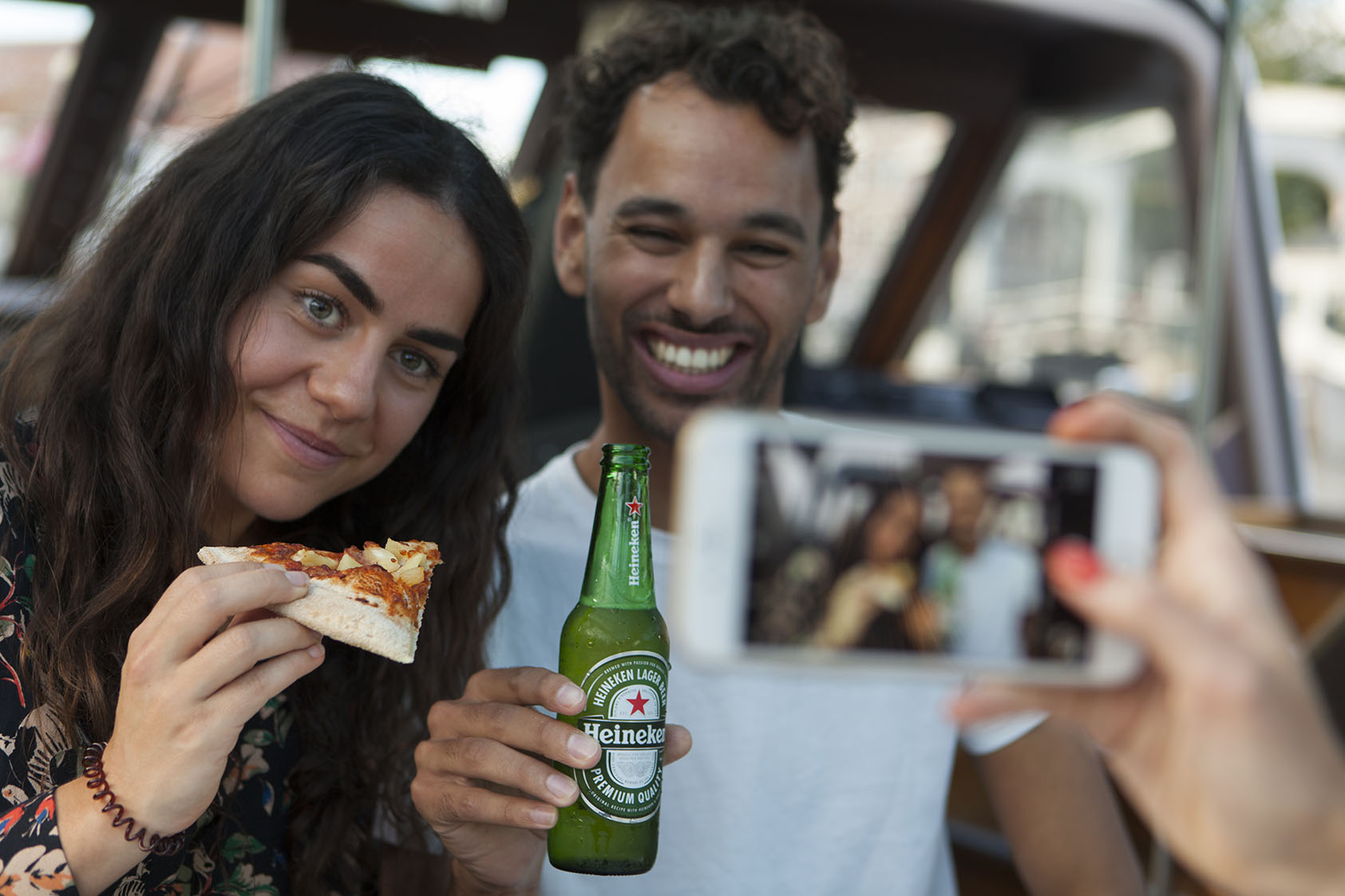 5. Karaoke in Amsterdam
Don't mind stepping outside your comfort zone for a while (assuming not everyone has a mesmerizing voice and is found on stage on a regular base)? Go for a night of karaoke! Not only you will find out the musical taste of your partner in crime, you might even discover you both love the same guilty pleasures. Dukes of Tokyo and Casablanca are our top favorites when it comes to sing the Backstreet Boys' I want it that way and other classics.

Dukes of Tokyo: Reguliersdwarsstraat 37, Amsterdam
Casablanca: Zeedijk 26E, Amsterdam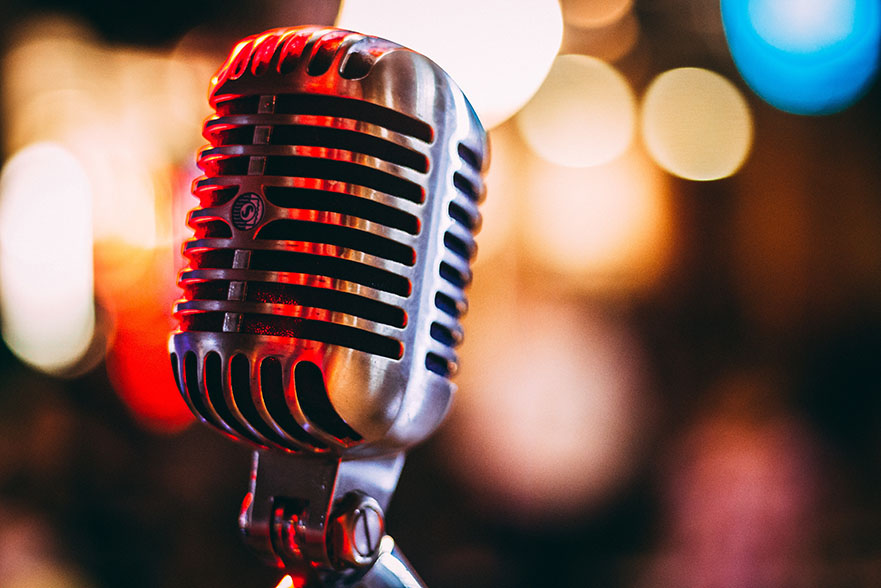 6. A'DAM LOOKOUT
On top of the A'DAM tower you find the A'DAM LOOKOUT, a rooftop terrace at high altitude. Enjoy a view over the entire city center while holding hands - because your fear of heights started to act up (at least, that's what you tell your date to get a little closer). Once you come to terms with the altitude, rock away at the highest swing of Europe to enjoy the view and your company in an even more intense way. And if your date doesn't cause butterflies in your stomach, the height may will.
Overhoeksplein 5, Amsterdam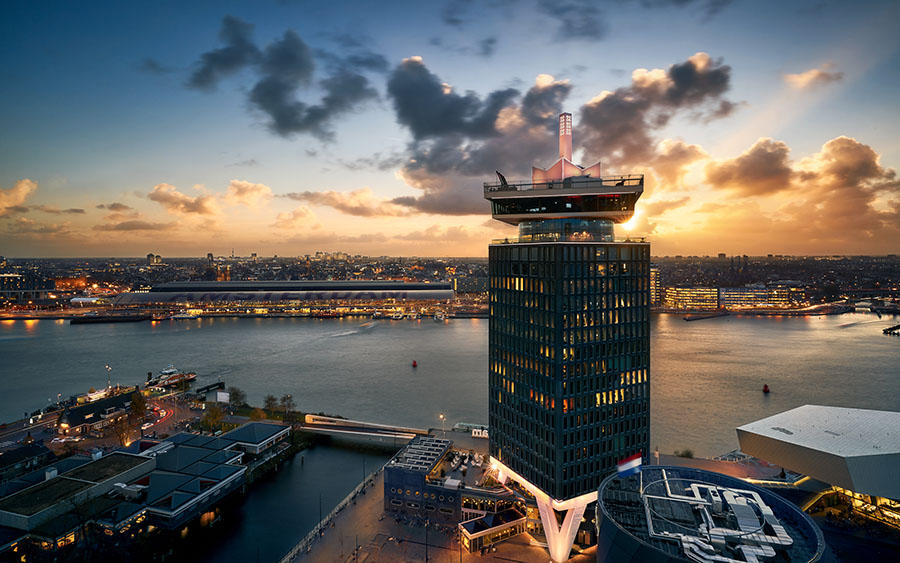 7. Walking tour Amsterdam
There are thousands of cool things to see in the city center of Amsterdam - like the Central Station area and the red light district. So there's no need to spend time inside when you can also enjoy the beautiful streets, squares and courts Amsterdam has to offer?
Take a stroll at our canals, visit the cute shopping streets of De 9 Straatjes, enjoy ice cream or a coffee to-go, dream about the huge canal houses and create your own love scene with the beautiful sights of Amsterdam as a décor. We're sure you will also love neighborhoods like De Pijp and the Museum Quarter.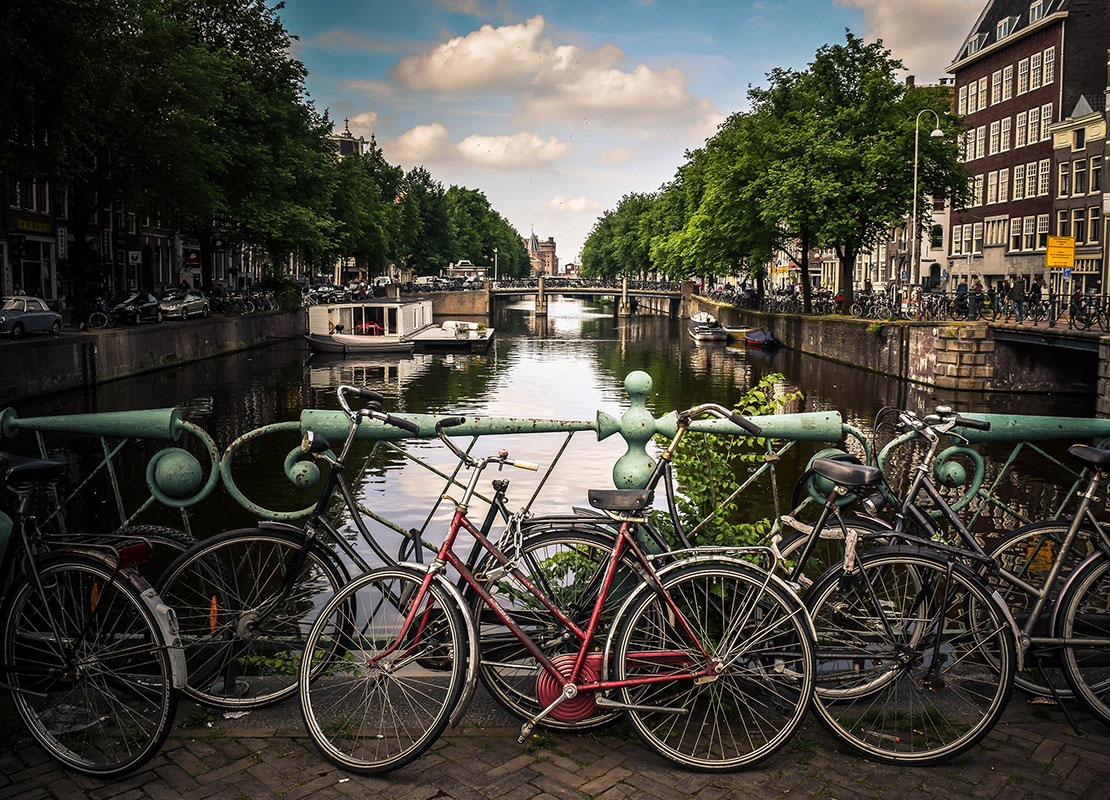 8. Visit a museum in Amsterdam
It's not hard to find a great museum in Amsterdam. It doesn't matter if you like classical or modern art, or if you fancy photography or science, there's always something fair to experience in our capital. Did you know the Van Gogh Museum organizes a monthly theme evening including workshops and DJs, called Vincent op Vrijdag? Or that you can find original pieces of Banksy's work and fill your Instagram feed with cool art you can participate in at the Moco Museum?
Van Gogh Museum: Museumplein 6, Amsterdam
Moco Museum: Honthorststraat 20, Amsterdam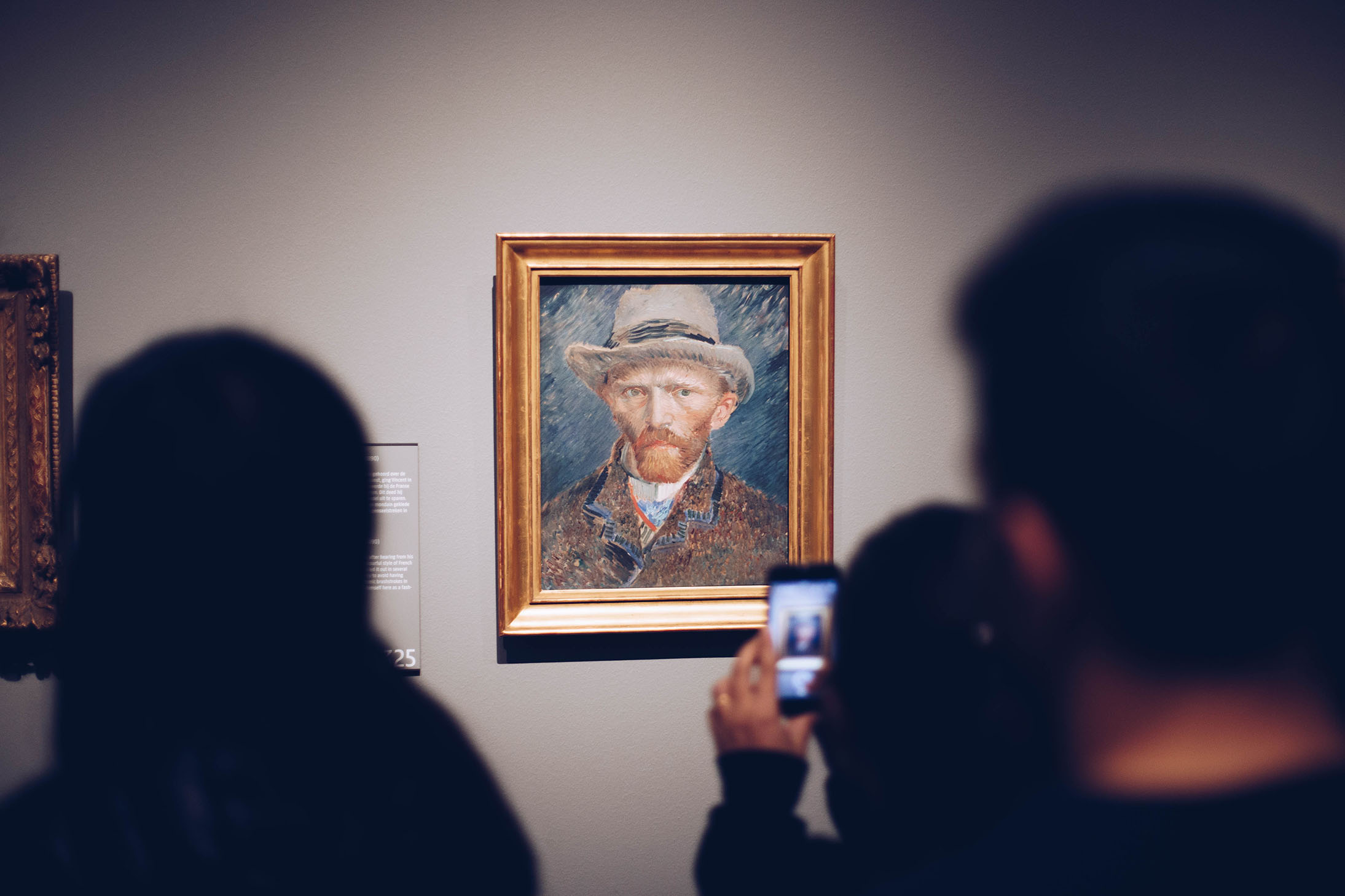 9. Ice skating in Amsterdam (only in winter)
Active dates can also be experienced during winter time. And if you don't mind being on thin ice, a date at a ice skating rink might be perfect for you! At the start of the festive season, the ice rinks pop up everywhere. So wear your smartest cable sweater and go ice skating at Ice Village at Museumplein. You can also go for a more classical ice skating rink, like the Jaap Eden IJsbaan. They organize disco skating at the weekends and during the week the ice rink is open until late at night. Think rosy cheeks, romantic lights and a great laughter when you're just not that smooth on the ice rink.
Radioweg 64, Amsterdam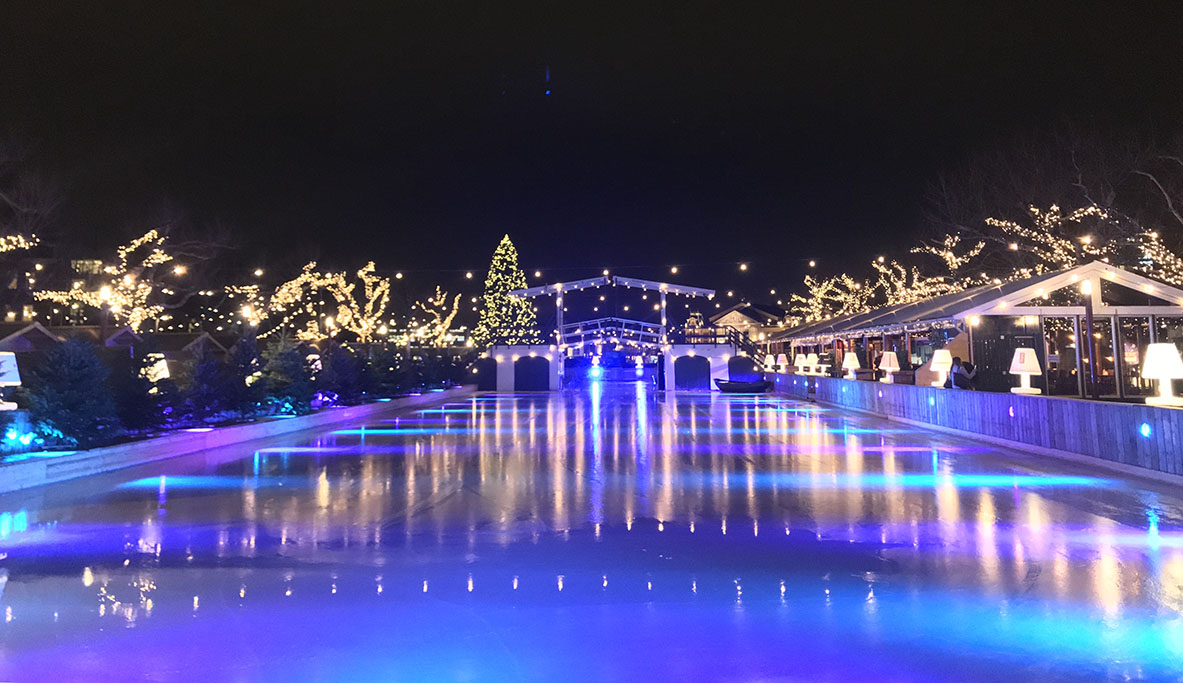 We really hope you're going to enjoy your date in Amsterdam! Have fun!
Map to all the cool dates in Amsterdam