The culinary scene in Amsterdam is ever-growing and has never been as versatile as it is today. With the entire world cuisine within reach, it's easy to forget traditional Dutch food. To make sure you actually eat at least one of these Dutch treats, we've been on a little scavenger hunt for the best spots to eat these typical Dutch dishes.
Herring
We're starting off with one of the particular Dutch foods: herring. A fatty fish that's best eaten raw. Don't worry - a well prepared and fresh herring shouldn't taste fishy, but haring does have a distinctive taste.
The Dutch pair their herring with chopped onions and sliced pickles and we recommend you to do the same. Fishermen, traditionally, drank a juniper after their long, hard day of fishing. Some people still do. It, at least, is a great reason to try another Dutch delicacy: juniper (also called 'jenever' in Dutch). You can find great fish shops at the Albert Cuyp among many other places.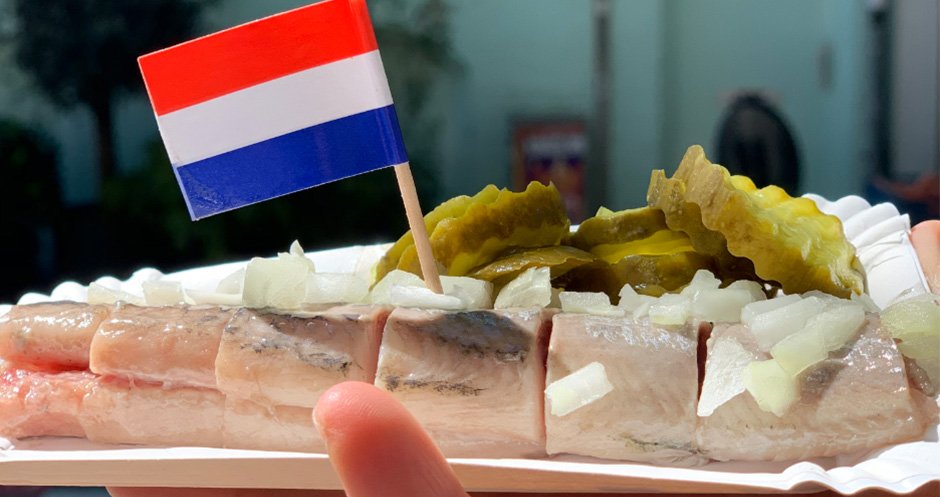 Stroopwafels
From the savory taste of haring we're heading on to something sweet. The stroopwafel, which basically is two mega flat round cookies with syrup in between. They're best served warm, because the syrup becomes liquid and the wafel just melts in your mouth.
Where to get one of those fresh and warm stroopwafels? Go to the Albert Cuyp market to find the stroopwafel stand with a super entertaining and friendly wafel baker. If you want to show off your stroopwafel at Instagram and make all your friends back home jealous, go to Van Wonderen in the city center of Amsterdam. You can buy the plain (and still very lovely) stroopwafel, but Van Wonderen decorates its stroopwafels for that extra 'oomph' when you take a bite.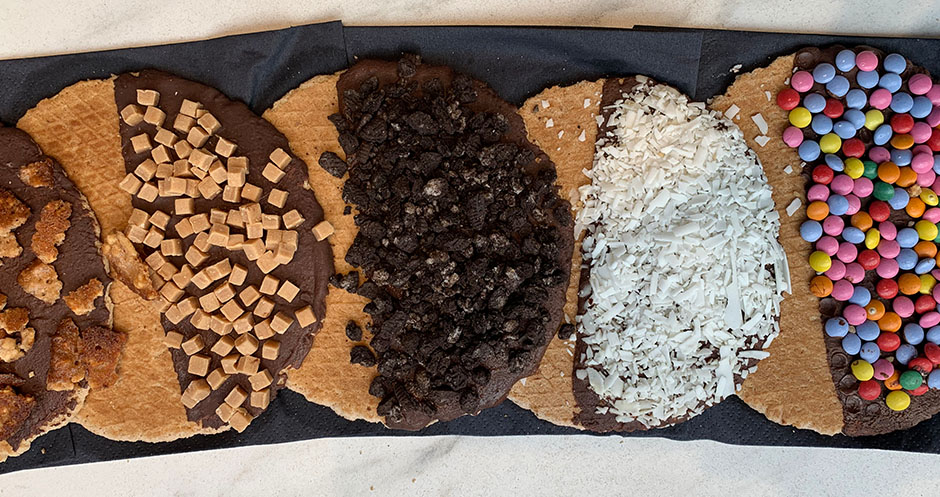 Dutch apple pie
Of course, the Dutch didn't invent apple pies. But we are really good at baking them, tho. Your go-to place for award winning apple pie must be Winkel43 in the West of Amsterdam. In the atmospheric neighborhood the Jordaan on the corner of Westerstraat and Prinsengracht, you can find this gem of a café. It's no longer a hidden gem, so be prepared to wait in line during a sunny day in the weekend. But your Dutch apple pie is well-worth the wait!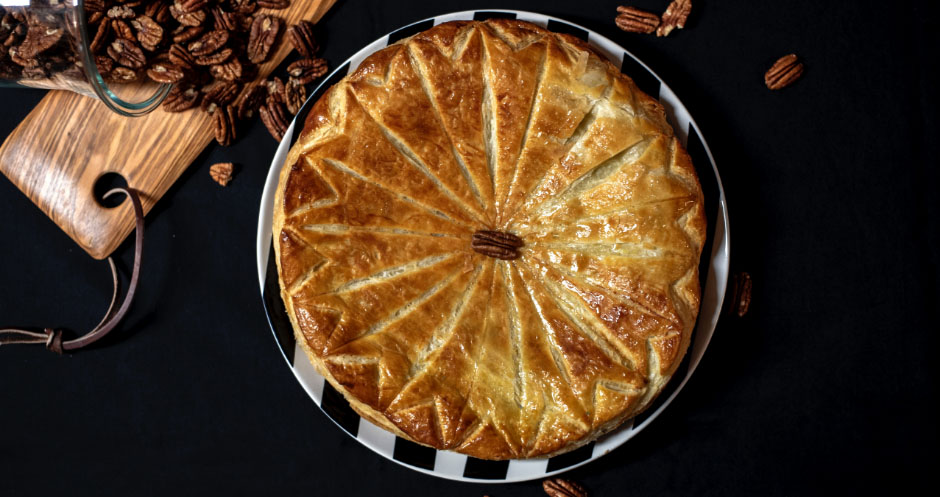 Kroketten and bitterballen
A kroket or a bitterbal (the round little brother of the kroket) is a deepfried snack made of ragout, covered in bread-crumbs. It's the perfect combination of soft dewy filling with a crispy outside. The kroket and bitterbal used to be seen as the perfect midnight snack after a night of drinking, but it's made its way to many delicacy lists.
There even are restaurants that only serve different types of kroketten - since you can easily make the ragout from many ingredients like shrimp, veal, chicken, cheese, etcetera. Our favorites are Wilde Kroketten in West or Eetsalon Van Dobben in the city center (near Rembrandtplein).
Pea soup or snert
Another winter favorite: pea soup also known as 'snert' in Dutch. This thick and rich soup is another comfort food classic. Made of split peas, leeks, carrots and celeriac, with added smoked sausage and Dutch bacon, this stew-like dish will get you through the winter – without a doubt. Again, Moeders is where you should be for a satisfying bowl of steamy goodness. If you're looking for a more light take on the traditional pea soup, check out the snert at Voldaan in the Jan Pieter Heijestraat in Amsterdam West.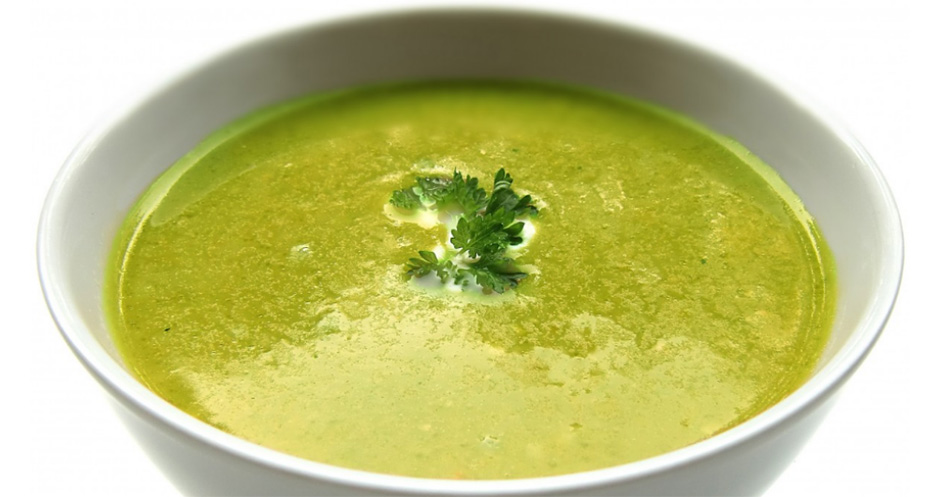 Cheese
Okay, cheese isn't something traditionally Dutch, although a lot of people think Dutch cheese is the best cheese in the world. It's hard to compete with France, for example, but the Dutch cheeses are definitely on the map! Entire villages were devoted to making cheese. Think about Edam, from the Edammer cheese, or Gouda which we all know from Gouda cheese. You can still take trips to these towns to find out how Dutch cheese was traditionally made.
You can find a lot of cheese shops in the city center of Amsterdam and although you can find Dutch cheese in these stores, we prefer the traditional cheese 'boutiques' in the neighborhoods outside the city center. You can find your good old Gouda (and lots more) at the Albert Cuyp, for example. But also the small cheese shops in residential streets are recommended. It's great how you can taste a small slice of cheese before buying it. In de Jordaan we love Tromp, but Gewoon Kaas in the east of Amsterdam is also your go-to for Dutch cheese.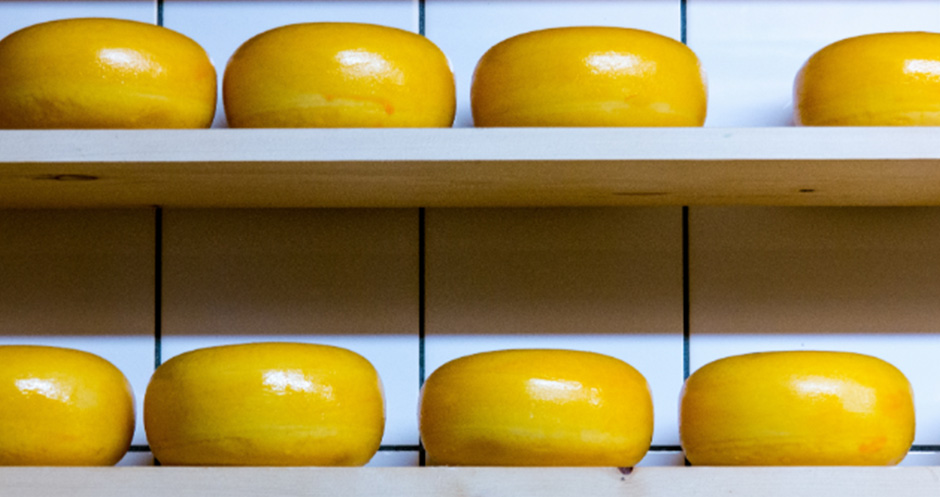 Pepernoten
These small spiced cookies are traditionally eaten in the winter time during the Sinterklaas holiday, but we feel like you can eat pepernoten all year round – why limit yourself? Just live your best life! And that's exactly what the owners of the Van Delft pepernoten shop thought. They're open throughout the entire year.
You can get a range of different types of pepernoten. The inside is all the same, the small spiced cookie, but you can choose your what they're covered with: hazelnut chocolate, toffee crunch, tompouce, crème brûlé and many more. All these flavors mix incredibly well with the cookie that's spiced with cinnamon, nutmeg, cloves, ginger, mace and cardamom.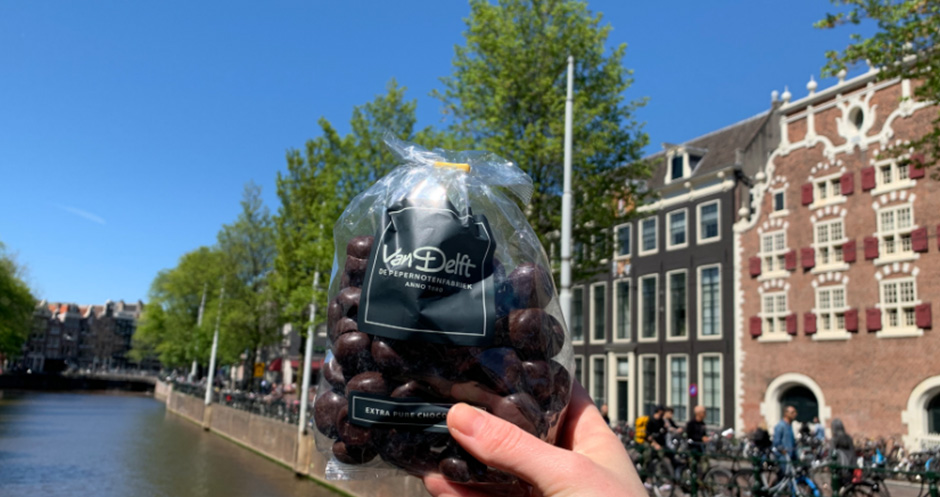 Stamppot
During winter time in Amsterdam we all crave comfort food. This category of food is characterized by a lot of carbs and soft textures. Well, you can definitely call stamppot comfort food! Stamppot is made of mashed potatoes mixed with seasonal vegetables such as kale or carrots and is topped of with a scoop of gravy and meatballs or sausages.
Where we'd go for a hot and steaming plate full of stamppot? We have two preferences: Moeders at Rozengracht, where no spot on the wall is left uncovered with picture frames full of of moms. You can even donate a picture of your own mom! But sometimes you just want to eat your stamppot in the comfort of your own home, so go to Stamppotje. We love the concept of Stamppotje. During the summer the store turns into an ice cream shop, called IJscuypje and in the cold months the gelato makes place for stamppot.
Map
Looking for the specific spots to get your typical Dutch treats? Check out the map below or open it to easily navigate your way around town.