"Name three museums in Amsterdam!" Okay, hmmm, we immediately think of the Van Gogh Museum, Rijksmuseum and Stedelijk Museum. And we should, because everybody loves to get lost between the Rembrandts, Vermeers and Van Goghs, right. But sometimes you're just in need of one of the many other pearls in town. That's why we present to you: 11 special museums in Amsterdam.
Instagram worthy
Okay, we admit. We love to take a picture when we're in a museum now and then. And of course, there's nothing wrong with that, because the more art gets shared, the better! There are a few museums in Amsterdam that just beg to be photographed (for Instagram for instance). Down below you find our selection of museums we'd post on our social media.
1. Museum of bags and purses (permanently closed)
Fashion lovers, are you paying attention? This museum in the city center of Amsterdam is all about… bags and purses (wild guess, huh? ;-))! The collection of art is gathered by two art enthusiasts throughout many years of thrift shopping and hunting and is super versatile. You'll find bags from over the entire world and out of many centuries. From Chanel purses to a bag made out of tortoise shells from the 1820s. There only one downside to this museum – a small one – you can't take the bags home.
Be fascinated at the Museums of Bags and Purses seven days a week between 10:00 and 17:00.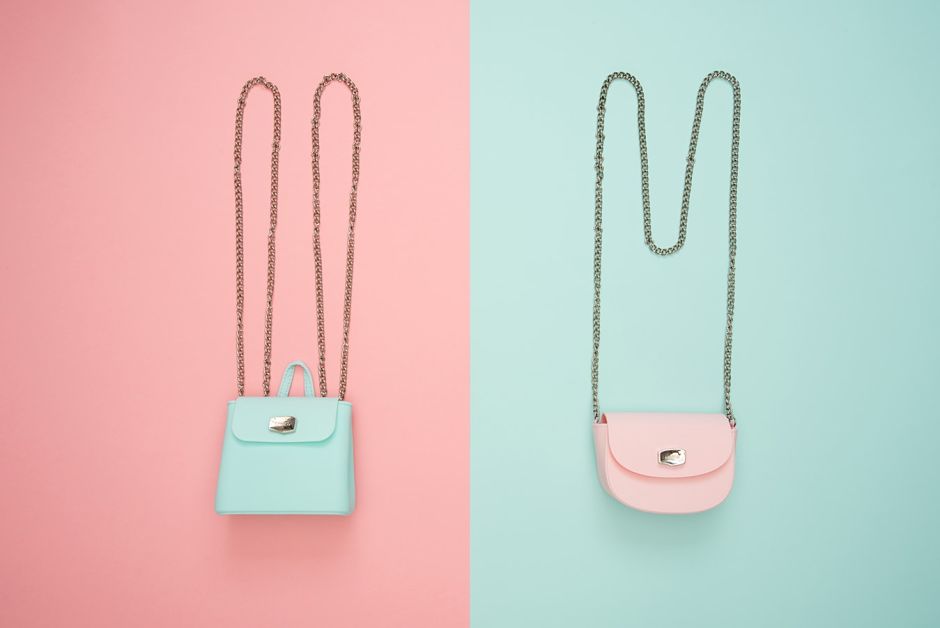 2. Electric Ladyland
Not only the last music album by the Jimi Hendrix Experience, but also a museum in Amsterdam. Do you adore neon lightning and bright colors? You will certainly enjoy yourself at Electric Ladyland. The collection is made up of rocks and minerals that fluorescence under black light and other light sources. The fun part about this museum is that you're supposed to participate in the luminous rock sculptures, so you are part of the light scene yourself!
At Electric Ladyland you're welcome by appointment only between 14:00 and 18:00 on Wednesday until Saturday.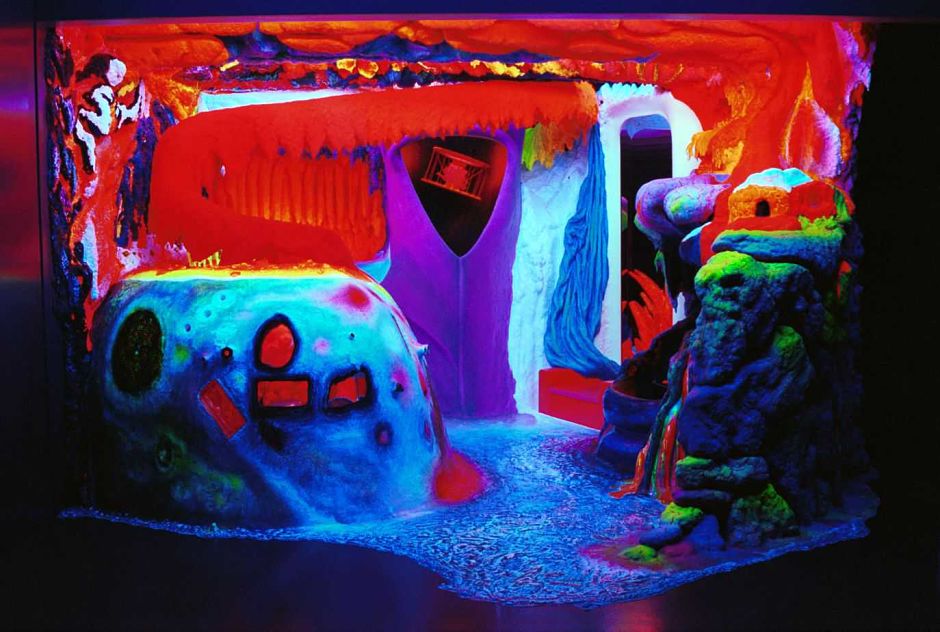 3. Moco museum
The Moco museum is the little mischievous brother among the established museums in Amsterdam. Just around the corner of the big boys from Stedelijk Museum and the Rijksmuseum you're able to enjoy expositions of street artist like Banksy, get lost in the 3D-room designed by Roy Lichtentein, gaze at the art of Jeff Koons and Basquiat and admire real Warhols. The collection of the Moco is vibrant and colorful and you can even bring some of the art pieces to live if you download their Moco app on your phone.
Art has never been this accessible as it is at the Moco museum where you can experience modern art 7 days a week from 9:00 to 19:00.
Combine it with a canal cruise. In front of the Rijksmuseum at Stadhouderskade 520.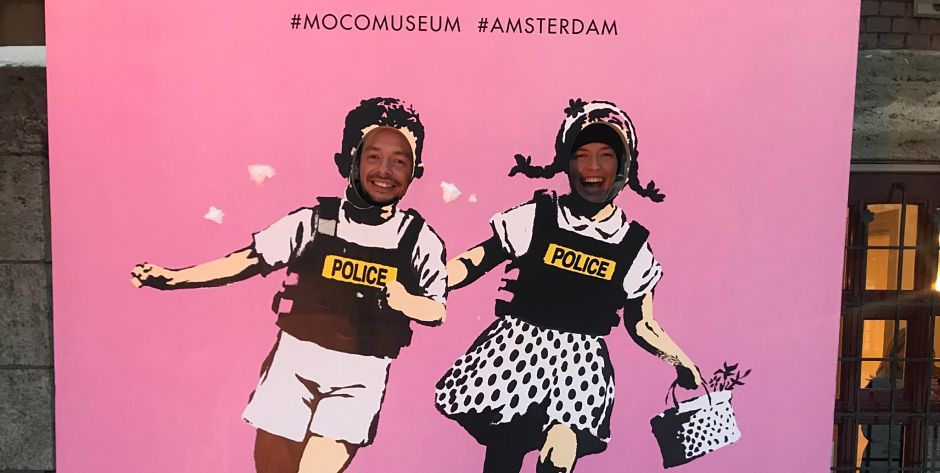 4. Cat museum
These days not just little old ladies are privileged to love cats. More and more people admit to admiring the feline furries, since funny cat videos made their appearance in our daily lives. The owner of the Cat museum in Amsterdam loved his belated pet so much that he started to collect all kind of cat art. From statues to paintings and other trinkets, he collected it all. This collection became so huge, that he decided to devote an entire museum to cats.
You can satisfy all your cat cravings every day of the week until 17:00

Sound and vision
If you're a film or photography freak, you can indulge yourself in Amsterdam. Besides all cinemas you find in the city, we have a variety of film and photography museums in Amsterdam. Our favorites are listed below!
5. EYE
First off: have you checked out the building of the EYE in Amsterdam Noord? It's stunning! We just love the view from Amsterdam Central Station over the IJ to the EYE museum. You take the ferry from Central Station to reach the tranquil Amsterdam Noord. You can enjoy exhibits and of course watch a masterpiece in one of the cinemas. Are you done with the history and museum part? Why don't you try a lovely lunch at the EYE restaurant? The view is amazing! You enjoy beautiful sights over the eye, right from your dining chair. So even if you're not hungry, it's recommended to at least have a drink at the EYE.
Explore the EYE museum 7 days a week.
Combine it with a canal cruise. In front of Central Station at Stromma Central Station.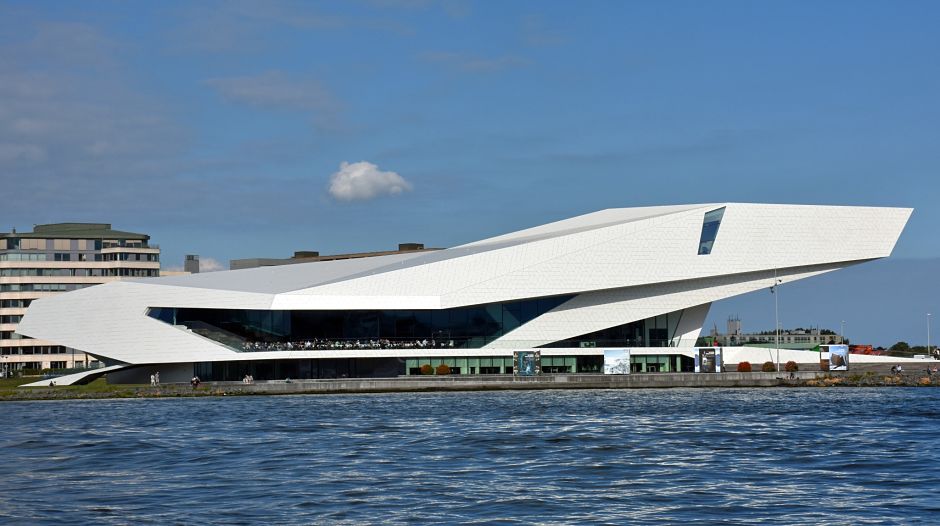 6. FOAM
Do you enjoy watching modern photography? The FOAM Amsterdam is the right place for you! The FOAM regularly changes its expositions from fashion photographers from the 90s to social topics, for instance. Because FOAM is so broad, in terms of exhibitions, we know for sure there's something to your liking! From colorful food photography to black and white pictures of nature.

This museum is also welcoming you 7 days a week. On Thursday and Friday even until 21:00, which makes FOAM the perfect evening event.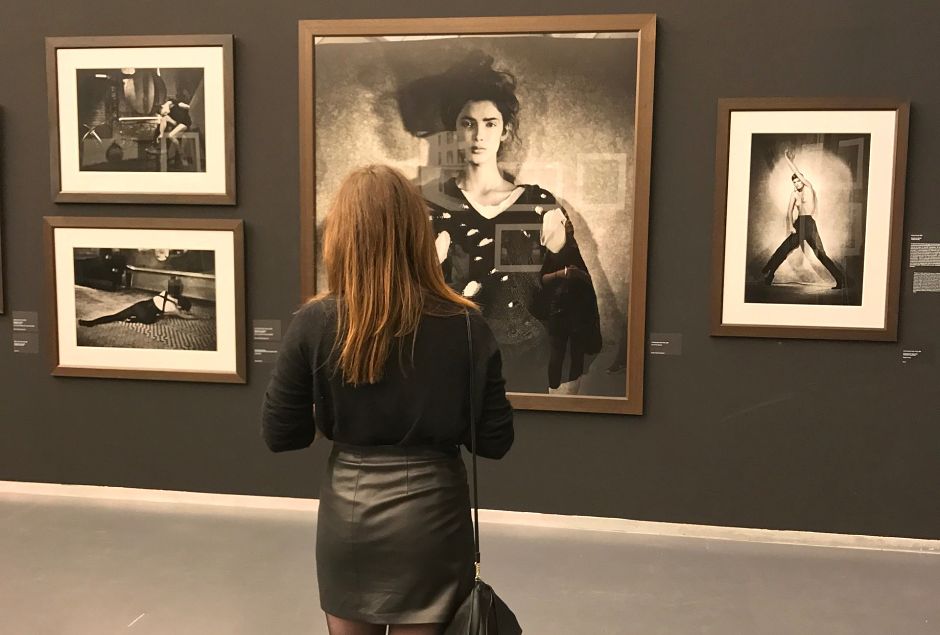 History
Amsterdam has a lot of museums related to history. The Rijksmuseum alone tells the rich history of a lot of countries through art, for instance. And let's not forget about the Maritime Museum which explains a lot about the Dutch nautic and colonial history. We can go on and on about these museum, but let's focus on the ones that have a less mundane subject.
7. Embassy of the Free Mind
This museum is completely dedicated to free thinking. Freethinkers are people who did not always end up in our history books, but who, driven by their personal wisdom, were not afraid to speak out against church or science. Free thinking is timeless and connects our history with the present. Everyone is welcome, regardless of culture, age or religion. Writer Dan Brown has written several books on freethinkers, such as The Da Vinci Code and the rest of this book series. It is very likely that's why he was invited to open this museum in 2017.
You'll experience art, history and science in a whole new way and might even change your look on the world. Take a look at the Bibliotheca Philosophica Hermetica with 2000 years of Free Thinking wisdom (also the largest Free Thinkers library in the world). This will be a very special museum to visit!
You're able to change your way of thinking on Wednesday to Saturdays from 10:00 to 17:00.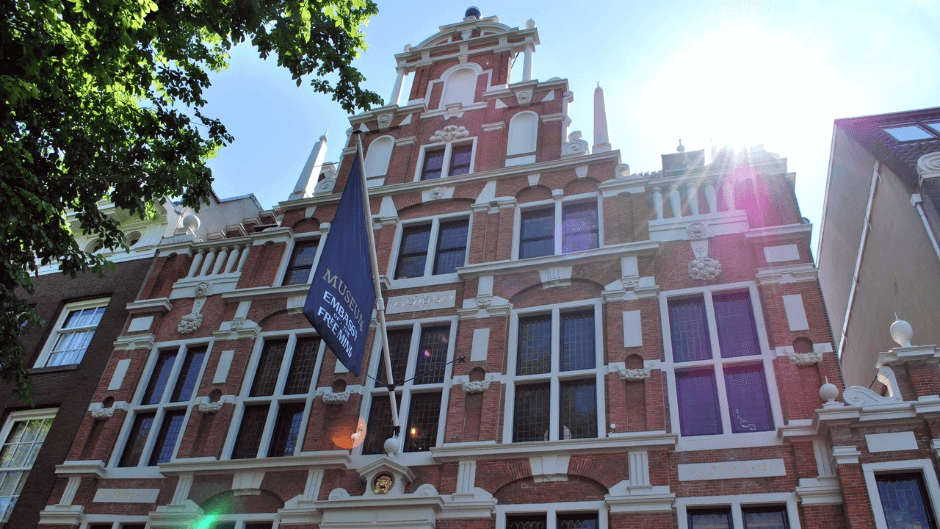 Biology
Man creates the most beautiful art, from architecture to paintings and technology. And thus it's easy to forget that nature also produces fantastic things. The following museums are dedicated to biological phenomena and special rarities.
8. Micropia
Micropia is a museum of Artis where you can discover the smallest organisms in the world: the micro-organisms. These microbes are not visible to the naked eye, but are really indispensable and inevitable in daily life. In the kiss-o-meter, for example, you can find out how many microbes you exchange during kissing and also learn about other micro-organisms in your body! So a visit to Micropia can be exciting and interesting in several ways!
You can go to Micropia every day of the week. On Thursdays to Saturday even until 20:00.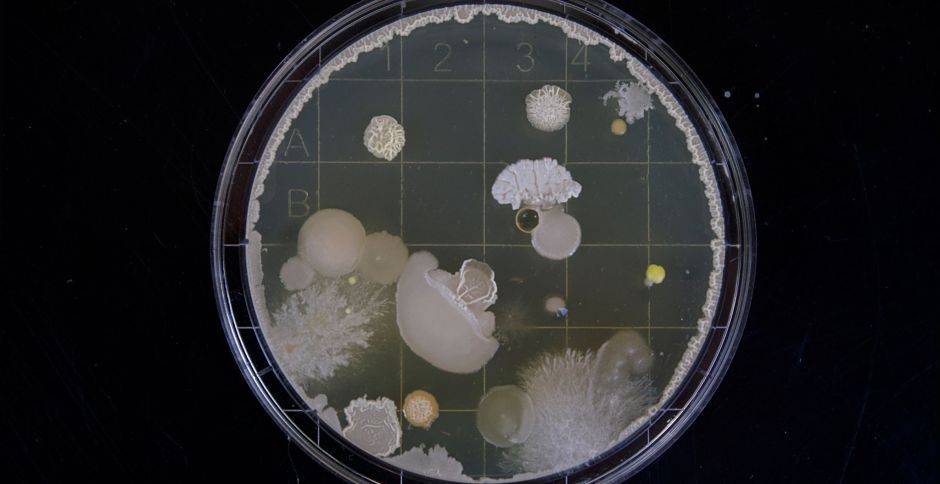 9. Museum Vrolik
Fancy something obscure, but you can't find any thrillers or horrors in the movie theatres in Amsterdam? Go to Museum Vrolik! This is a private collection about the human body in the Amsterdam Medical Centre (hospital). The collection of animals, brains and embryos dates from the 18th , 19th and 20th century. You can request a tour of this slightly sinister collection, but scouting on your own is highly recommended.
Museum Vrolik can be visited during the week from 10:00 to 17:00.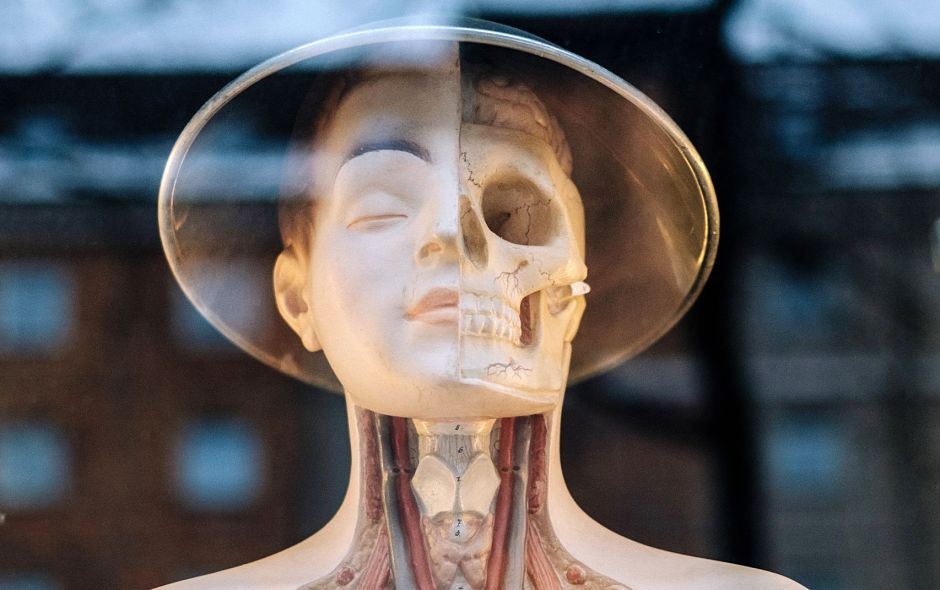 Museums outside the city center
The city center of Amsterdam is beautiful and we, too, love to wander around the canals and squares. But there is a lot to see and do outside the city center as well! Are you ready for a little peace and quiet with a cultural twist? Head over to the museums mentioned below.
10. Cobra museum
Just outside Amsterdam, in Amstelveen, you will find the Cobra museum. Named after the art movement that included the Dutch artists Karel Appel and Corneille. This mega colorful and playful museum is a feast for the eyes. It's also a perfect museum to visit with small children, because of the childlike inspiration of this art movement.
Want to visit this cheerful museum? You're welcome from Tuesday to Sunday from 11:00 to 17:00 at the Cobra museum in Amstelveen.
11. Museum het Schip
Architecture lovers, pay attention! The name suggests that his museum has something to do with Amsterdams maritime history, but you're all wrong! Museum het Schip thanks his name to the form of the building. It's a housing complex in the style of the Amsterdamse School, an important movement within Dutch architecture. You can still find many traces of this movement in the city of Amsterdam. Such as the Amrâth Hotel on the Prins Hendrikkade and the Olympic Stadium.
A guided tour at Museum het Schip leaves every hour from Tuesday to Sunday.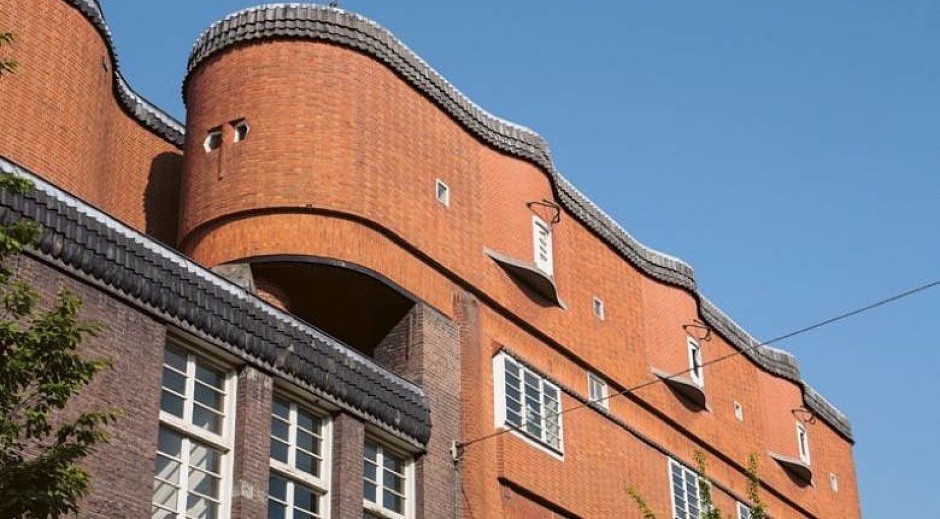 12. De Appel
Museum de Appel in Amsterdam Nieuw-West is a fresh and juicy museum full of modern and experimental art. Not only you can check out paintings and art installations, but you can also enjoy educational programs and dance performances with a deeper meaning. Many of the projects are interactive, so you can participate in the art yourself!
Pay a visit to De Appel in Amsterdam on Wednesday to Saturday from 14:00 until 18:00.
Maps of the most extraordinary museums in Amsterdam