A staycation starts to make more sense by the day, since it looks like it will take a while before we're allowd to travel outsides our own countries. Of course, we urge everyone to stay inside as much as possible and to live by the rules of the government, but looking ahead and into the times when we'll have a bit more freedom of movement won't hurt a soul. So let's prepare for a day out in Amstedam with the family.
Stay safe together
We have put together the ultimate day out, but of course you can also combine fun attractions yourself. We will publish a list of all the attractions and museums that opened their doors after the intelligent lockdown.
Below we continue with fun things to do in Amsterdam. We'll let you choose from two options - to personalize your plan. Of course, all attractions that are open are completely safe to visit with the 1.5 meter rule.
Family outing in Amsterdam
This time we decided to stay a bit near Amsterdam Central station to limit travel as much as possible. We also advice you to take a look at our other recommendations near Amsterdam Central.
Do not forget to bring your own sammies and drinks with you today. Chances are that your (and our) favorite restaurants are not yet open to guests. And that may not be a disaster on a day like today, because you guys are getting busy!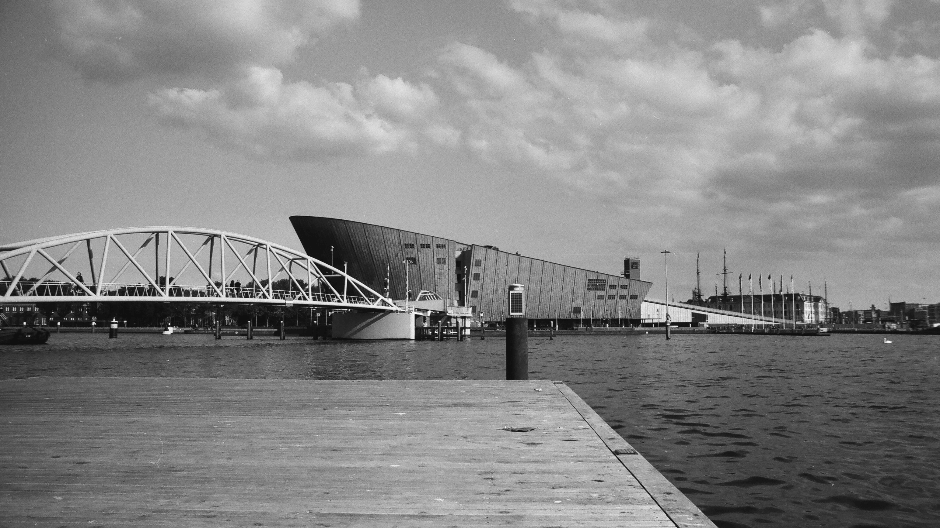 Nemo vs. Maritime Museum
Two very nice museums to bring your kids to.
Nemo (aka New Metropolis) is a science museum with children in mind. You can conduct experiments and participate in fun workshops. Of course there is also a lot to view, so you do not have to worry about touching many objects. If you have fabricated your own sandwiches, you can eat them on the roof terrace of the impressive turquoise building and enjoy the beautiful view of Amsterdam while you're at it.
The Maritime Museum is also worth a visit. Inside the imposing square building you learn a lot about the Dutch maritime history and what it meant for the economy. You will also find a lot of imaginative art there, so you almost get the feeling of being at sea. To tap into that feeling even more, you can visit the centerpiece of this museum: a replica of the 18th-century ship De Amsterdam. You're also able to get on and in here, for the really cool sea bumps!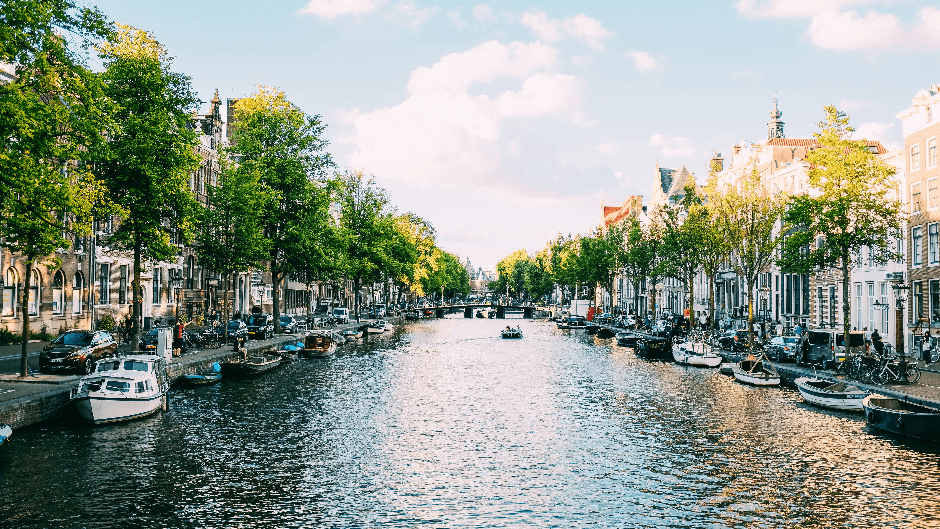 Canal cruise vs. pedal boating
After staying inside for so long, let's explore the outside world a bit again. We are thinking of two options:
The canal cruise, where you can enjoy the beautiful city center of Amsterdam while you sit back and relax and the children (who cruise with a 50% discount!) have the time of their lives. Because discovering Amsterdam from the water is already unique, but it will be extra special when your children have fun with a coloring page or a treasure hunt on the water.
Do you and your children have spare energy from being at home for a few weeks? The pedal boat is an ideal way of using all that energy! You'll discover Amsterdam on a pedal boat and you are doing a little exercise at the same time. That's some next level cardio right there! Did you know the more people you peda boat with (a maximum of four) the more advantageous it becomes? Due to the freedom of movement, the pedal boat may not be very suitable for the little ones. An open boat tour may be a better recommendation.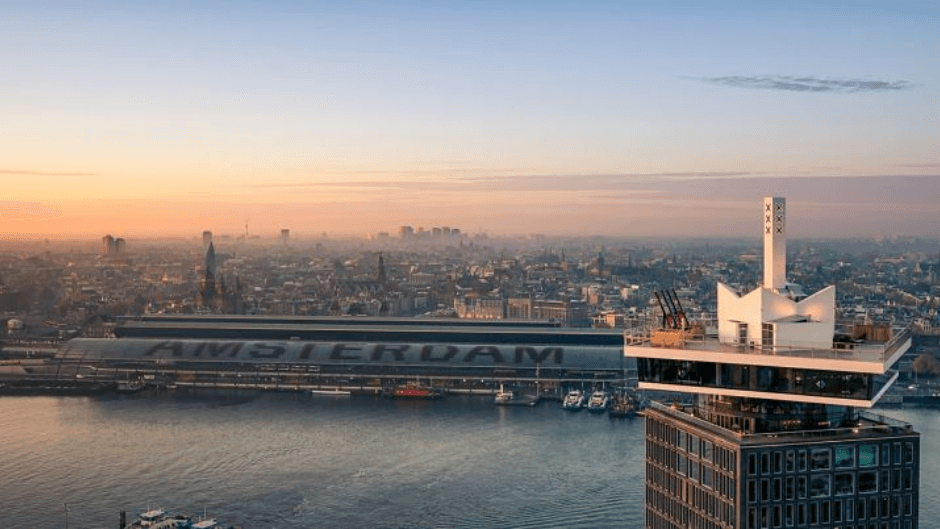 A'DAM Lookout vs. This is Holland
At both attractions you'll go high up in the air - in Amsterdam North - both in their own and unique way.
The Lookout is a observatory in the former Shell building on the IJ river. You're able to overlook the entire city. Can you spot the Westertoren? The best thing about the tower might be the swing. For concerned parents: do not worry, children under 1.20m are not allowed on the swing and for the older children (and adults - yes, I am looking at you!) it is very safe.
Is the weather bad or are you afraid of heights? Then go and enjoy This Is Holland. In this 5D flight experience you take a seat in a comfortable chair and fly over the Netherlands - virtually of course. You'll experience depth, wind, water and much more when you fly above the tulip fields, waters or castles of the Netherlands. The entire tour lasts about an hour, the flight takes 9 minutes of your time. A special way to get to know the Netherlands - for that complete holiday in your own country experience.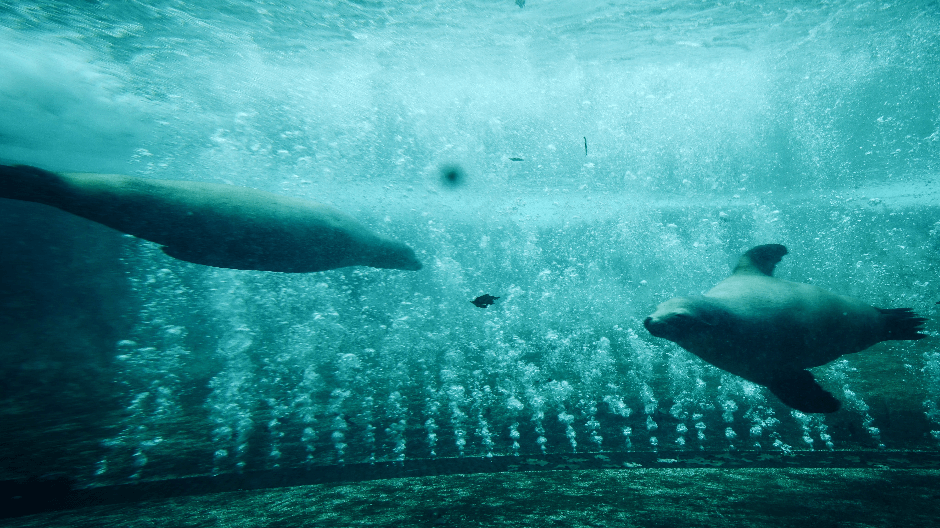 Artis and Moco
For the people who live in Amsterdam, we have come up with two bonus options - so that you can do something fun on the way home.
Artis is the zoo of Amsterdam. Spend a wonderful afternoon outside while your children are amazed with the color of flamingos or the big cats. You can even have a picnic in Artis, so if you have those sandwiches left over, you can enjoy them here.
The Moco is great fun for both big and small children. The older children may have a little more understanding of art and appreciate it in a very different way than the youngest. But Moco is also a nice museum for young kids. The works of art in this museum are often colorful, reflect current pop culture and appeal to the imagination.
Map with all activities for your family outing in Amsterdam
What attractions are you visiting during your family tip in Amsterdam?