You wake up in Amsterdam and boom: spring has sprung! After locking yourself in during the cold and dark months, time has come to get rid of that comfy blanket and greet springtime like a long lost friend. Organize your wardrobe (but keep some sweaters, you are in the Netherlands after all) and read our guide for spring activities in Amsterdam.
1. On and in the water
Water and the canals are important to Amsterdam. It takes just one beam of sunrays and the entire city moves to the waterside for a glimpse of sun and a lot of water fun.
City beaches
Of course, the real beaches are just a train ride away from Amsterdam, but if you're lacking the motivation to take a train or just don't have as much time but are in the need for a little relaxation, the Amsterdam city beaches are just what you're looking for! They're basically lakes with artificial beaches and all the accommodation you need (think showers, toilets and sometimes a small bar or other place to score a beverage). One our favorites is the city beach at the Sloterplas in Amsterdam West.
Open boat tours
One way to combine comfort and water during spring is by booking an open boat tour! You'll explore the city while listening to personal anecdotes from the skipper. He decides which route he sails, so you're sure of an unique experience with special hidden gems and other impressive sights and history.
Pedal boat
Want to experience Amsterdam from the water, but are you in the mood for some exercise? We got you! Rent a pedal boat in Amsterdam. You cruise through the city at your own pace and are getting in shape at the same time! Some say "summer bodies are made in winter", but we're sure they're made on a pedal boat. If you liked the picnic idea mentioned above, the pedal boat is the right transportation for you. Bring your own drinks and bites to eat aboard and enjoy the sun and the city.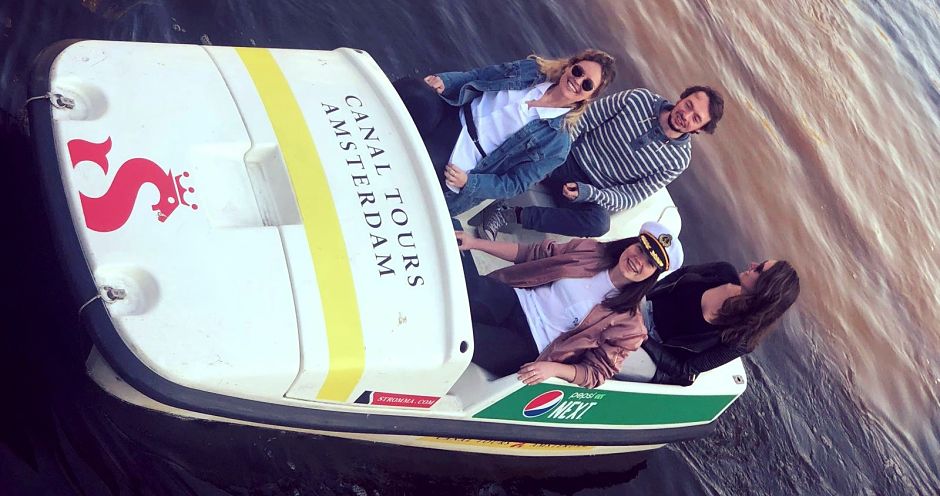 2. Terraces
We figured a drink and a bite in the sun is something everyone loves during spring time in Amsterdam. A lot of restaurants and bars have outstanding terraces with full sun coverage. A few of our favorites are: Waterkant in West. This one is next to the water so you can be dropped off by boat as well. Their mix of Surinam food is great for a afternoon in the sun!
The terrace of Tropenmuseum in the east of the city is worth a visit, too! You don't have to enter the museum, but it's a nice side treat. You're close to Oosterpark, too. So after a sunny brunch you can stroll through the park to extend your sun intake.
StrandZuid in the south of Amsterdam is a great hotspot. Next to an artificial lake, you almost forget you're super close to the financial district of Amsterdam. Their terrace is huge, so you're assured of a spot in the sun.
And let's not forget the rooftop terraces. One of our personal favorites are the A'DAM LOOKOUT in Amsterdam North (with a majestic panorama view of Amsterdam) and the terrace at Floor17 in Amsterdam West.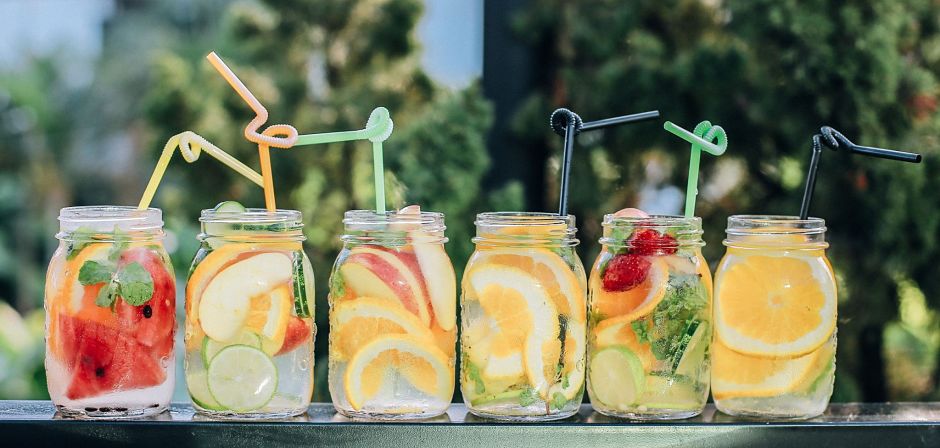 3. Parks and gardens in Amsterdam
Parks and gardens are as close to wilderness you can get in our capital. Every district has at least one park you recharge from a hectic day in the city and experience those spring days in the best possible way!
Cuddle with animals
When you think of springtime one must immediately think of all the cute baby animals. And why not try to cuddle some of them, right? With recent viral videos of alpaca yoga retreats and cow hugging, we can say cuddling with animals is a real trend. It's supposedly very relaxing and we could all use a relaxing embrace or hug sometimes. Try to find a children's farm (also accessible for non-children) in the area you're staying at. Go to De Dierenkapel in Amsterdam West, for instance. With a variety of small animals you can pet and the view of the canal and passing ships, this is a perfect hangout. Or go to the goat farm in Amsterdamse Bos (close to Amstelveen) to feed and cuddle the newborn goats!
Japanese cherry blossom garden in Amsterdam
Since you're already in Amsterdamse Bos, go have a look at the cherry blossom park. The cherry trees usually (hey, it's nature, you can't schedule nature) bloom in the first weeks of April, so the time to visit this occurrence is very limited. We recommend to go to the cherry blossom park by foot or by bike, since it's a very popular event. Oh, and leave your dogs at home. Your faithful companion isn't welcome in the park during spring and summer time.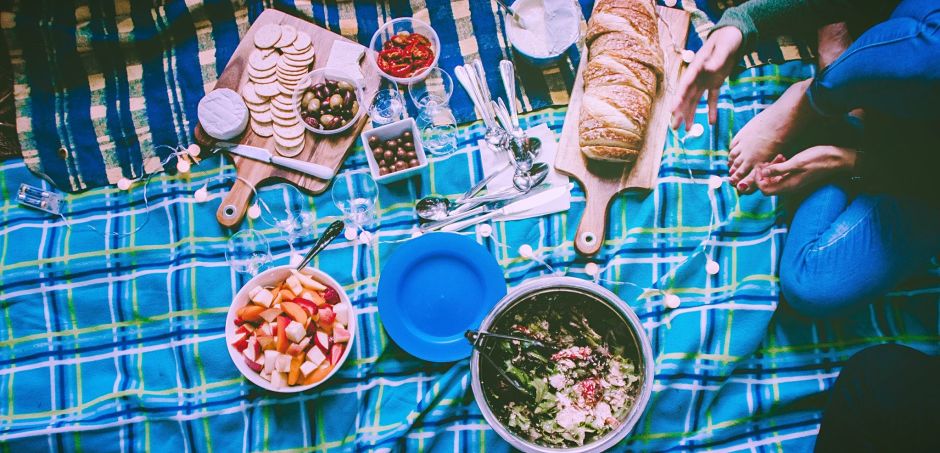 Picnic
We absolutely love to eat outdoors! While firing up the grill is prohibited in most parks, picnic tables are scattered throughout all of them. And what's wrong with a good ol' picnic blanket on the green green grass of our capital? Shop your favorite food and beverages at a local supermarket or delicatessen shop and eat and drink the day away while getting a tan in Oosterpark or photograph storks (previously threatened with extinction) at Vondelpark in the South of Amsterdam.
Keukenhof
When spring has sprung and all the flowers blossom, it's time to feast your eyes on 7 million flowers and 800 different kinds of tulips (perhaps one of our prettiest national treasures) in Keukenhof. It's a yearly event in a park between the cities of Amsterdam and The Hague. Use the bus for easy transportation to the flourishing works of flower art and experience spring like you never did before.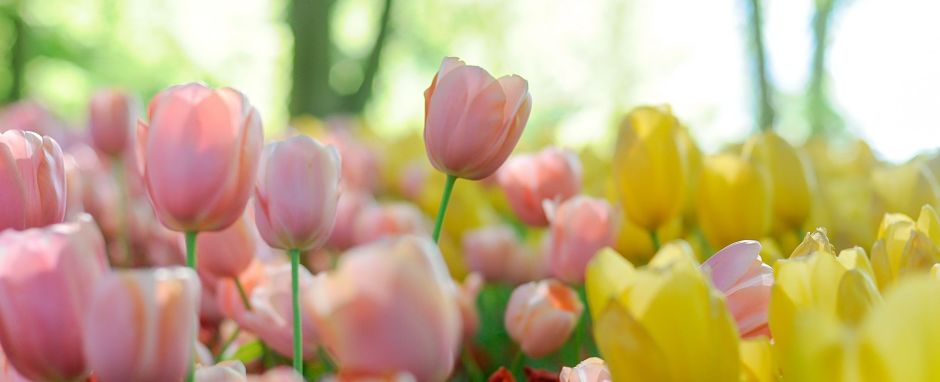 4. Outdoor markets in Amsterdam
You can find a lot of daily markets in the city streets of Amsterdam. But we want to point out some of the special weekend markets in our capital. Like the Pure Markt that travels through the city. You can find this market on Sundays in Park Frankendael (East), Amstelpark (South) or Amsterdamse Bos (south). Another market to check out on Sundays is the Sunday Market (what's in a name, right?) in the Westerpark area. From food to goodies, everything is to be found here. And then we have the occasional Japan market in Oosterpark and Rollende Keukens food market at Westerpark in the first week of May. We can write an entire article about everything you can and should taste at this market.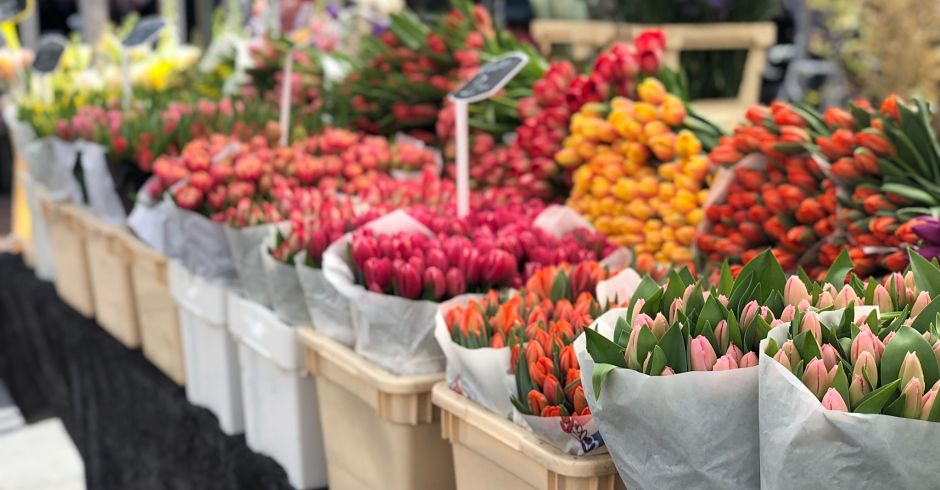 5. Photo tour
Go for a stroll through the city and pass the canals and their authentic houses on your way. While you're at it, why don't you challenge yourself with a photo tour? We've picked out the coolest spots to snap some shots of Amsterdam and fill your family album or Instagram feed with.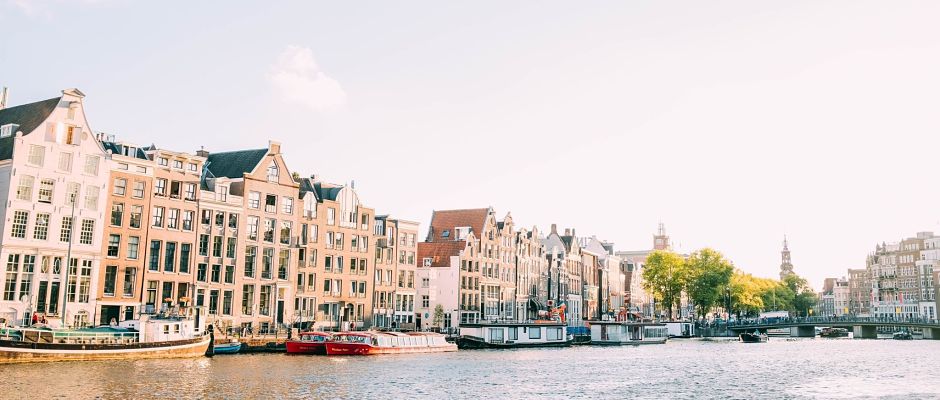 6. Outdoor activities in Amsterdam
Spending time outside is what we love most about spring. Although we can't get enough of relaxing at a terrace or in the park, it's nice to add an activity to your repertoire.
Mini golf Amstelpark
Whether your with kids or with a bunch of friends, playing midget golf brings out your inner child. You can play midget golf in Amstelpark in the South of Amsterdam (near RAI train station). The park gets renewed quite often so the holes are well-maintained. Are you ready to hit that ball through a looping, maze or other obstacles?
Fun Forest
When you're in the mood for something more adventurous during spring in Amsterdam, you should check out Fun Forest in Amsterdamse Bos. The name is a small give-away. At Fun Forest you can climb your way through the trees at a great height. We bet you feel like Tarzan or Jane at the end of your adventure in Fun Forest!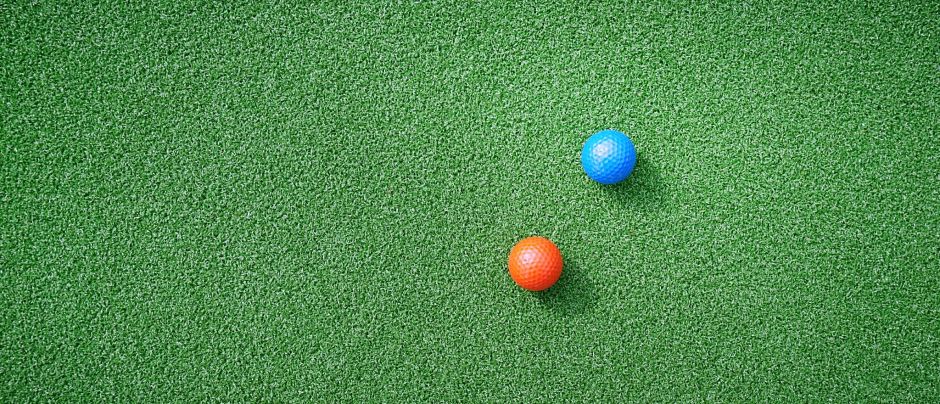 So, what are you doing in Amsterdam this spring?