On Friday the 14th of February (and the entire weekend!) we celebrate Valentine's Day, the day of love! Looking for a romantic activity? Search no further. During the Valentine's weekend (14th, 15th and 16th of February) we offer you romantic cruises at the most special location of Amsterdam: on the canals. At night the thousands of light magically turn Amsterdam into the ideal décor for your night out. Book your table for two right now - and surprise your loved one with a cozy cruise.
Valentine's dinner aboard
This year we pull out all the stops during Valentine's weekend! On our special cruise you enjoy a delicious four course dinner or a tasty pizza, while the romantically lit canals roam by.

You're welcomed aboard with a sparkling drink and our professional staff will cater all your needs. Celebrate love on the canals with the Valentine Dinner Cruise or our Pizza Cruise.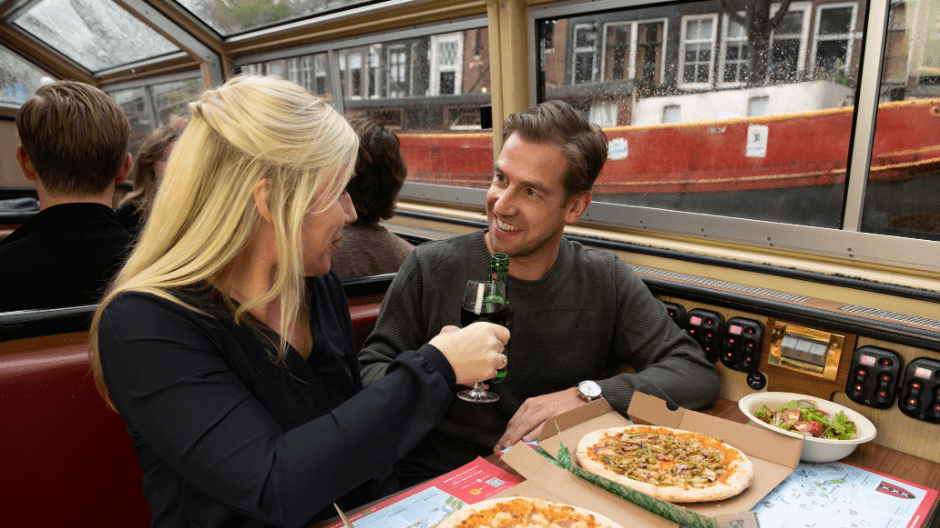 Other romantic cruises
When you've got your Valentine's dinner all figured out already, we've got something else for you! Jump aboard after your dinner for a cruise with drinks.

Conclude your lovely day in style on the canals with a Cheese & Wine Cruise or the Cocktail Cruise. Enjoy a perfect drink and eachother during these wonderfull cruises. A day to cherish forever!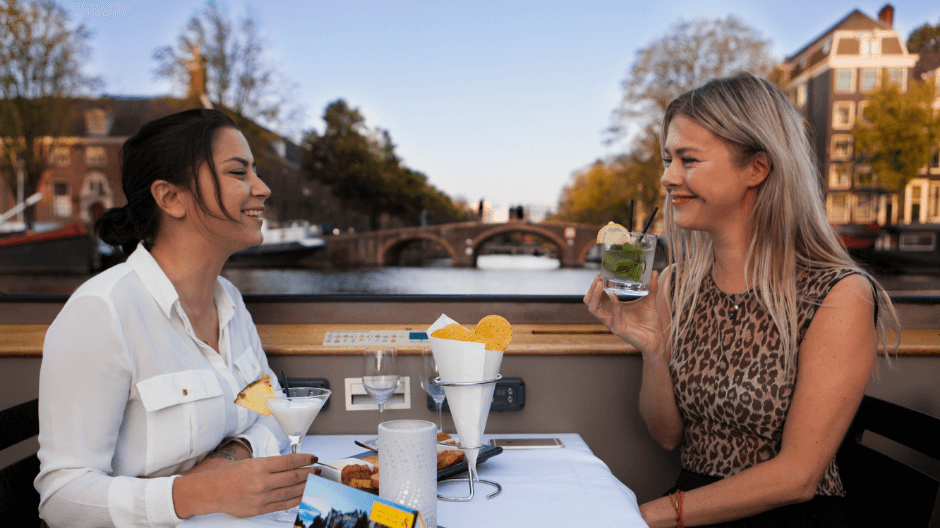 Fun things to do around town
The story goes that kissing underneath the Skinny Bridge (Magere Brug in Dutch) will make sure you're staying together forever. No matter if it's a fact or fable, it is a beautiful spot to take your Valentine to on a romantic day. We've also looked up more ideas for a fun date in Amsterdam, in case you're looking for more activities in the Dutch capital.