In 2015, Stromma and WWF Finland started cooperating for a cleaner Baltic Sea. In 2020, Stromma Finland will support WWF's activities to reduce the amount of plastic waste in the Baltic Sea.
Where and how does plastic end up in the Baltic Sea?
The most common plastic pollution in the Baltic Sea is plastic waste from fishing, eating, drinking and smoking. Littering increases as people gather by the sea in summer. Waste from construction sites also ends up in the seas. In addition, synthetic plastic particles from car tyres and pigments from road surfaces, for example, end up in the sea with rain and melting water.
How much plastic waste is there in the Baltic Sea?
From every hundred meters of beach, an average of 50–280 pieces of plastic can be found – and this number does not include microplastic smaller than 0.5 cm. However, it is hard to assess the exact total amount of plastic waste and researchers have estimated that only a small fraction of the plastic pollution ends up on the shores and most of it sink to the seabed. What we do know is that Finland has the dirtiest beaches of the Baltic Sea.
What does WWF do to solve the Baltic Sea plastic problem?
Launched together with the Uusimaa ELY Centre, the MURU project aims to increase information about plastic waste in the Baltic Sea and knowledge about better practices to reduce littering. In addition, WWF collects microplastic samples and data on plastic waste from the shores of the Baltic Sea as well as organises open waste collection volunteering events in cooperation with the Finnish Environment Institute and Keep the Archipelago Tidy Association (Pidä Saaristo Siistinä ry).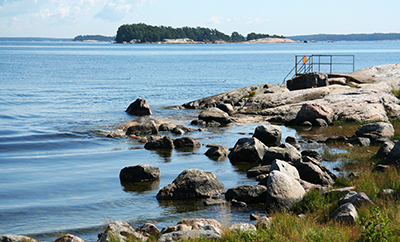 Responsible delicacies aboard our ships
Stromma Finland is committed to promoting locally sourced fish and MSC certified ingredients. In practice, this means following WWF's sustainable seafood guidelines and serving no endangered species aboard Stromma ships.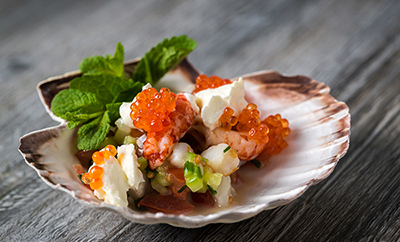 WWF Finlandia se fundó en 1972. Una de las principales prioridades del trabajo de conservación de WWF Finlandia es el Mar Báltico. Nuestro principal objetivo es mejorar las condiciones del Mar Báltico mediante la reducción de los efectos de la eutrofización, la promoción de la pesca local sostenible, la prevención de los derrames de petróleo a través de la mejora de la seguridad marítima, y la preservación de las especies y hábitats amenazados de la región mediante el establecimiento de zonas de conservación marina y la gestión integrada del uso del mar.

La eutrofización, las toxinas ambientales y la sobrepesca llevan muchos años ejerciendo presión sobre el Mar Báltico. Cada vez es más raro encontrar determinadas especies de peces y aves y parece que las floraciones de algas verdeazuladas del próximo verano volverán a superar todos los récords anteriores. El Mar Báltico no es solo un destino vacacional, es el entorno cotidiano para millones de personas y una importante fuente de ingresos para todos los estados de la región. El informe del Boston Consulting Group Turning adversity into opportunity: A business plan for the Baltic Sea (Convertir la adversidad en oportunidad: un plan de negocios para el Mar Báltico) indica que un Mar Báltico ecológicamente sano podría generar 500 millones de euros en ingresos anuales adicionales y medio millón de nuevos puestos de trabajo.
Más información en la página de inicio de WWF Finlandia >>