In 2015, Stromma and WWF Finland started cooperating for a cleaner Baltic Sea. In 2020, Stromma Finland will support WWF's activities to reduce the amount of plastic waste in the Baltic Sea.
Where and how does plastic end up in the Baltic Sea?
The most common plastic pollution in the Baltic Sea is plastic waste from fishing, eating, drinking and smoking. Littering increases as people gather by the sea in summer. Waste from construction sites also ends up in the seas. In addition, synthetic plastic particles from car tyres and pigments from road surfaces, for example, end up in the sea with rain and melting water.
How much plastic waste is there in the Baltic Sea?
From every hundred meters of beach, an average of 50–280 pieces of plastic can be found – and this number does not include microplastic smaller than 0.5 cm. However, it is hard to assess the exact total amount of plastic waste and researchers have estimated that only a small fraction of the plastic pollution ends up on the shores and most of it sink to the seabed. What we do know is that Finland has the dirtiest beaches of the Baltic Sea.
What does WWF do to solve the Baltic Sea plastic problem?
Launched together with the Uusimaa ELY Centre, the MURU project aims to increase information about plastic waste in the Baltic Sea and knowledge about better practices to reduce littering. In addition, WWF collects microplastic samples and data on plastic waste from the shores of the Baltic Sea as well as organises open waste collection volunteering events in cooperation with the Finnish Environment Institute and Keep the Archipelago Tidy Association (Pidä Saaristo Siistinä ry).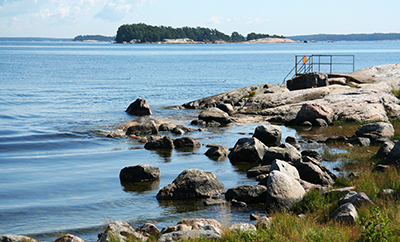 Responsible delicacies aboard our ships
Stromma Finland is committed to promoting locally sourced fish and MSC certified ingredients. In practice, this means following WWF's sustainable seafood guidelines and serving no endangered species aboard Stromma ships.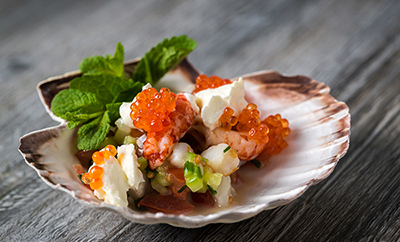 WWF Finlande a été fondé en 1972. L'une des principales priorités du travail de conservation du WWF Finlande est la Mer Baltique. Notre objectif principal est d'améliorer la situation de la Mer Baltique en limitant les effets de l'eutrophisation, en promouvant une pêche locale durable et responsable, en prévenant les déversements de pétrole grâce à une sécurité maritime renforcée et en préservant les espèces et les habitats menacés de la région en créant des aires de conservation du milieu marin et par une gestion intégrée de l'utilisation de l'espace maritime.

L'eutrophisation, les toxines environnementales et la surpêche épuisent la Mer Baltique depuis des années. Plusieurs espèces de poissons et d'oiseaux sont devenues plus rares et il semblerait que l'été prochain, la prolifération d'algues bleu-vert risque de dépasser tous les recors des années précédentes. La Mer Baltique n'est pas uniquement une destination de vacances. C'est l'environnement de vie quotidien de millions de personnes et une source importante de revenus pour tous les états de la région. Rapport du Boston Consulting Group sur « Transformer l'adversité en opportunité » : Un plan d'action indique qu'une Mer Baltique écologiquement saine pourrait générer un demi-million d'euros de revenus annuels supplémentaires et un demi-million de nouveaux emplois.
Plus d'informations sur la Page d'accueil de WWF Finlande >>