In 2015, Stromma and WWF Finland started cooperating for a cleaner Baltic Sea. In 2020, Stromma Finland will support WWF's activities to reduce the amount of plastic waste in the Baltic Sea.
Where and how does plastic end up in the Baltic Sea?
The most common plastic pollution in the Baltic Sea is plastic waste from fishing, eating, drinking and smoking. Littering increases as people gather by the sea in summer. Waste from construction sites also ends up in the seas. In addition, synthetic plastic particles from car tyres and pigments from road surfaces, for example, end up in the sea with rain and melting water.
How much plastic waste is there in the Baltic Sea?
From every hundred meters of beach, an average of 50–280 pieces of plastic can be found – and this number does not include microplastic smaller than 0.5 cm. However, it is hard to assess the exact total amount of plastic waste and researchers have estimated that only a small fraction of the plastic pollution ends up on the shores and most of it sink to the seabed. What we do know is that Finland has the dirtiest beaches of the Baltic Sea.
What does WWF do to solve the Baltic Sea plastic problem?
Launched together with the Uusimaa ELY Centre, the MURU project aims to increase information about plastic waste in the Baltic Sea and knowledge about better practices to reduce littering. In addition, WWF collects microplastic samples and data on plastic waste from the shores of the Baltic Sea as well as organises open waste collection volunteering events in cooperation with the Finnish Environment Institute and Keep the Archipelago Tidy Association (Pidä Saaristo Siistinä ry).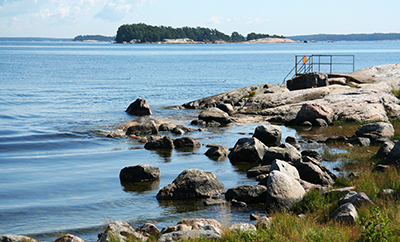 Responsible delicacies aboard our ships
Stromma Finland is committed to promoting locally sourced fish and MSC certified ingredients. In practice, this means following WWF's sustainable seafood guidelines and serving no endangered species aboard Stromma ships.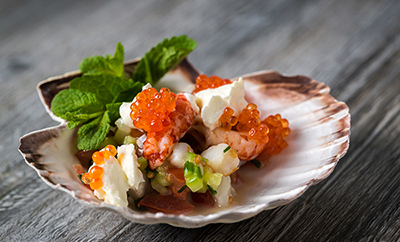 WWF Finland grundades 1972. En av de främsta prioriteringarna för WWF Finlands naturskyddsarbete är Östersjön. Vårt huvudfokus är att förbättra tillståndet i Östersjön genom att minska effekterna av eutrofiering, främja ett hållbart lokalt fiske, förhindra oljespill genom förbättrad maritim säkerhet och att bevara hotade arter och habitat i regionen genom att upprätta havsskyddsområden och integrerad havsförvaltning.

Eutrofiering, miljögifter och överfiske har satt press på Östersjön under många år. Flera fisk- och fågelarter har blivit mer sällsynta och det ser ut som om nästa sommars algblomning med blågröna alger än en gång kommer att slå alla tidigare rekord. Östersjön är inte bara ett semestermål, det är vardagsmiljön där miljontals människor lever och en viktig inkomstkälla för länderna i regionen. Boston Consulting Groups rapport Turning adversity into opportunity: En affärsplan för Östersjön tyder på att ett ekologiskt sunt Östersjön skulle kunna generera en miljard euro i ytterligare årliga intäkter och en halv miljon nya arbetstillfällen.
Mer information på WWF Finlands hemsida >>