In 2015, Stromma and WWF Finland started cooperating for a cleaner Baltic Sea. In 2020, Stromma Finland will support WWF's activities to reduce the amount of plastic waste in the Baltic Sea.
Where and how does plastic end up in the Baltic Sea?
The most common plastic pollution in the Baltic Sea is plastic waste from fishing, eating, drinking and smoking. Littering increases as people gather by the sea in summer. Waste from construction sites also ends up in the seas. In addition, synthetic plastic particles from car tyres and pigments from road surfaces, for example, end up in the sea with rain and melting water.
How much plastic waste is there in the Baltic Sea?
From every hundred meters of beach, an average of 50–280 pieces of plastic can be found – and this number does not include microplastic smaller than 0.5 cm. However, it is hard to assess the exact total amount of plastic waste and researchers have estimated that only a small fraction of the plastic pollution ends up on the shores and most of it sink to the seabed. What we do know is that Finland has the dirtiest beaches of the Baltic Sea.
What does WWF do to solve the Baltic Sea plastic problem?
Launched together with the Uusimaa ELY Centre, the MURU project aims to increase information about plastic waste in the Baltic Sea and knowledge about better practices to reduce littering. In addition, WWF collects microplastic samples and data on plastic waste from the shores of the Baltic Sea as well as organises open waste collection volunteering events in cooperation with the Finnish Environment Institute and Keep the Archipelago Tidy Association (Pidä Saaristo Siistinä ry).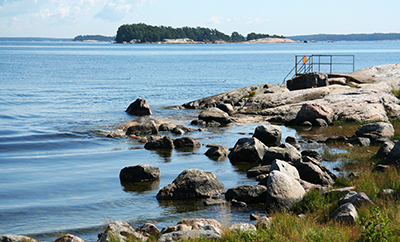 Responsible delicacies aboard our ships
Stromma Finland is committed to promoting locally sourced fish and MSC certified ingredients. In practice, this means following WWF's sustainable seafood guidelines and serving no endangered species aboard Stromma ships.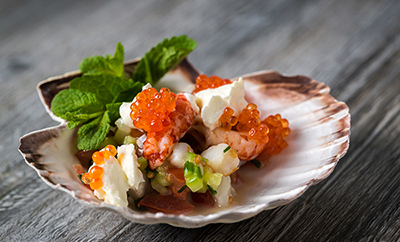 WWF Finland was established in 1972. One of the top priorities for WWF Finland's conservation work is the Baltic Sea. Our main focus is to improve the condition of the Baltic Sea by reducing the effects of eutrophication, promoting sustainable local fishing, preventing oil spills through improved maritime safety, and preserving the endangered species and habitats of the region through the establishment of marine conservation areas and integrated sea use management.

Eutrophication, environmental toxins and overfishing have been straining the Baltic Sea for many years. Several fish and bird species have become rarer and it looks like next summer's blue-green algae blooms will once again surpass all previous records. The Baltic Sea is not just a holiday destination, it is the everyday living environment for millions of people and an important source of income for all of the region's states. The Boston Consulting Group's report Turning adversity into opportunity: A business plan for the Baltic Sea indicates that an ecologically healthy Baltic Sea could generate half a billion euro in additional annual income and half a million new jobs.
Further information at WWF Finland's homepage >>