At Stromma, we are aware of the large impact food and beverages have on the environment. No matter where you decide to dine, you will have organic coffee, many different organic wines to choose from, as well as of course our own Stromma organic beer and Stromma Akvavit. Most of the red, white, rosé and sparkling wines served on Stromma charter tours are organic. And of course we are investing in offering more sustainable and vegan options on our menus and buffets.
Stromma Sweden's Sustainability Work
At all Stromma Sweden's restaurants, we conduct purposeful sustainability work. We only use environmentally friendly cleaning agents and work actively to reduce the use of single-use plastic items. We only serve KRAV-certified and ethically labelled coffee/tea and never fish that has a red light in WWF's fish guide. Our goal is for the purchase share of sustainable food to gradually increase.
It is mainly in Sweden that Stromma has restaurants on the boats. But the targets below are valid for the entire Stromma Group. Such as:
Follow WWF Fish Guide and never serve fish labelled with red light
Purchasing 100% certified shrimp
20% share of certified food
Decrease food waste and recycling for example glass, cardboard, plastic


Stromma's KRAV-certified restaurants
KRAV-certified and ethically labelled coffee Stromma Sweden
For one year we bought about 9 000 kg KRAV-certified and ethically labelled coffee, resulting in 149 000 liters of organic coffee served. Through this, an area of nearly 15 football fields was farmed more sustainable. By purchasing organic coffee instead of conventionally grown, we have also avoided use of pesticides and mineral fertilizers. Every year Stromma Sweden receives an organic receipt, a coffee receipt, that shows the effects on nature when we chose to buy organic coffee instead of conventional grown coffee.
Biodiversity and climate impact - Organic coffee does not require chemical pesticides and fertilizers in the same way as traditionally grown coffee, and when the use of pesticides decreases, there is an increased biodiversity with more insects, birds and other animals.
Organic crops are part of an ecosystem where wildlife is more likely to survive - one example is the way these plantations have become important habitats for many migratory birds.
A reduction of pesticides also means that there are less pollutants in groundwater near the crops and thus better health for the people who work on- and live close to the plantations.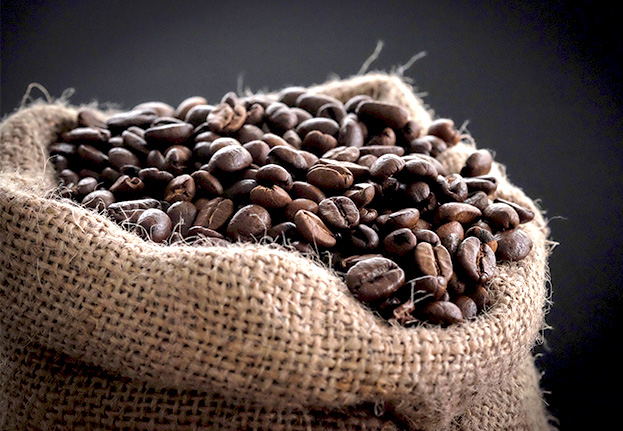 Food waste
Reduce food waste by 20% is our target for 2020. In 2019, food waste was measured at four restaurants. All restaurants managed to decrease their food waste compared to 2018, some as much as halved their waste! We will continue our efforts in reducing our food waste in the years to come.
Restaurateur Arnauld Eygun, Stockholm
For one year, in Sweden, we managed to halve our food waste compared to the year before. What is the secret? We asked Arnauld Eygun, restaurateur on one of our traditional archipelago boats in Stockholm.
– Use the total number of guests and order food based on that. Don't always round up and stick to your knowledge of how much people eat. Whatever still ends up being too much, turn it into staff food instead of having to cook extra for them. Just keep cool and trust your planning!, he said.
Responsible delicacies on board
Stromma Finland is committed to promoting locally sourced fish and MSC certified ingredients. In practice, this means following WWF's sustainable seafood guidelines and serving no endangered species aboard Stromma ships.