Top tips for sunny days in Helsinki
1. Hietaranta beach
Hietaranta beach is the best-known and most-loved beach in Helsinki. This sandy and sunny beach has been the favourite of helsinkians and travellers for decades. On a hot summer day, crowds gather here to bask in the sun and to take a dip in the shallow and safe waters.
Join in for a game of beach volley ball, football or basketball! You can get refreshments from the beach restaurant & café Bistro Badenbaden, so go and enjoy lunch, coffee and ice creams on their sunny terrace. Remember that the beach is often called by its nickname, Hietsu.

Address: Hiekkarannantie 11
Directions: Walk from the centre or take a city bike. The 2 kilometres walk from Kamppi takes about 20 minutes. If you'd rather hop in a bus or a tram, take the bus 24 from Lasipalatsi towards Seurasaari or tram 1 or 2 to Apollonkatu tram stop. And hey, with Helsinki Card you travel for free in busses, trams and metros!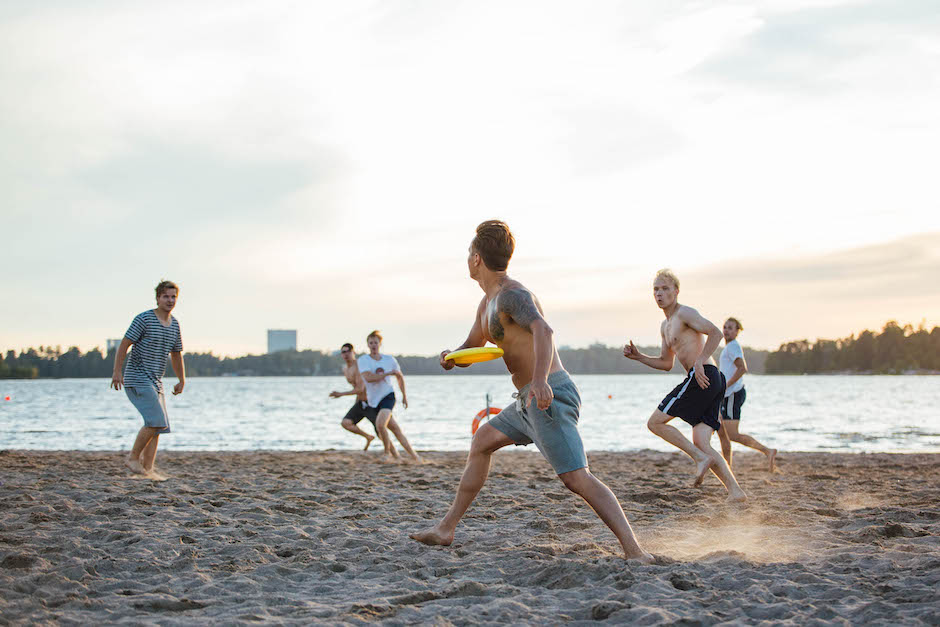 2. Aurinkolahti beach
Go east and experience one the best beaches in Helsinki: Aurinkolahti beach in Vuosaari. With 700 metres of soft and sandy shoreline and a beach boulevard, this beach gives you a feeling of Southern Europe – even though you're in Eastern Helsinki! After swimming and sunbathing, it's time for a salmon soup in the famous Kahvila Kampela café.
Before you head back to the city centre, do some shopping in the nice and cosy Columbus shopping centre, just next to the Vuosaari metro station.

Address: Urheilukalastajankuja 1
Directions: Take the metro towards Vuosaari, the beach is just a 10-minute walk away from the metro station.



3. Mustikkamaa beach
Next to the Korkeasaari Zoo there's an island with its own beach. Mustikkamaa island is a popular outdoor recreation area with tennis courts and paths through the woods and along the shoreline. The beach itself is shallow and cosy, surrounded by pinewoods and rocks with lots of nice little nooks to sit down and enjoy the day. There's a beautiful 300-metres walking route from the bus stop to the beach.
And don't forget: It's really easy to visit the Zoo on the same day. With Helsinki Card you'll get a discount on the tickets, and also travel free in busses, trams and metros to the island and back!

Address: Mustikkamaanpolku 2
Directions: Take the bus 16 from the Central Railway Station (platform 17) straight to Mustikkamaa island. You can also travel by metro to Kalasatama and enjoy a 20-minute walk to the island. with Helsinki Card you travel for free in busses, trams and metros!


4. Pihlajasaari beach
Some of the best beaches in Helsinki are located on the islands, and Pihlajasaari is surely one of the most famous. Pihlajasaari is a former villa island with nature trails and beautiful scenery. Hop on a waterbus to Pihlajasaari (or Pihlis as the locals call it) and in 10 minutes you're at the beach! Stretching from Pihlajasaari pier to the western parts of the island, the main beach is both sandy and rocky with lots of space to spend a day. Take a walk along the sandy and rocky paths through the woods and you'll end up in the western tip of the island. There you can dip into the sea, watch the cruise boats go by or visit the summer restaurant. Relax and order a cup of coffee or a summery lunch.

Address: Läntinen Pihlajasaari (Western Pihlajasaari)
Directions: Take a waterbus from Merisatamanranta 10 (in Kaivopuisto park) or Ruoholahti. You'll get near Merisatamanranta 10 by trams 1 and 3 or busses 24 (from Lasipalatsi) and 18 (from Kamppi). You'll get to Ruoholahti by metro or tram 8.


5. Uunisaari beach
The cosy feeling and atmosphere of maritime Helsinki is really present here in Uunisaari island. Located just next to Kaivopuisto park, the island is a perfect getaway so close to the city centre! The island can be reached by a small waterbus in the summertime. The sandy beach is comfy and safe for the whole family and there are also lots of great spots on the rocks and little cliffs to sit down and relax. Actually, in the late 19th century Uunisaari was the site of a famous spa, but there's nothing much left of the building nowadays. There is a restaurant with a terrace where you can enjoy breakfast, lunch or just some refreshments. Also check out their sauna facilities.

Address: Uunisaari
Directions: Take a waterbus from Merisatamantori (Neitsytpolku 1). You'll get near Merisatamantori by tram 3 or bus 24. Remember: Helsinki Card provides you with unlimited amount of journeys in busses, trams and metros!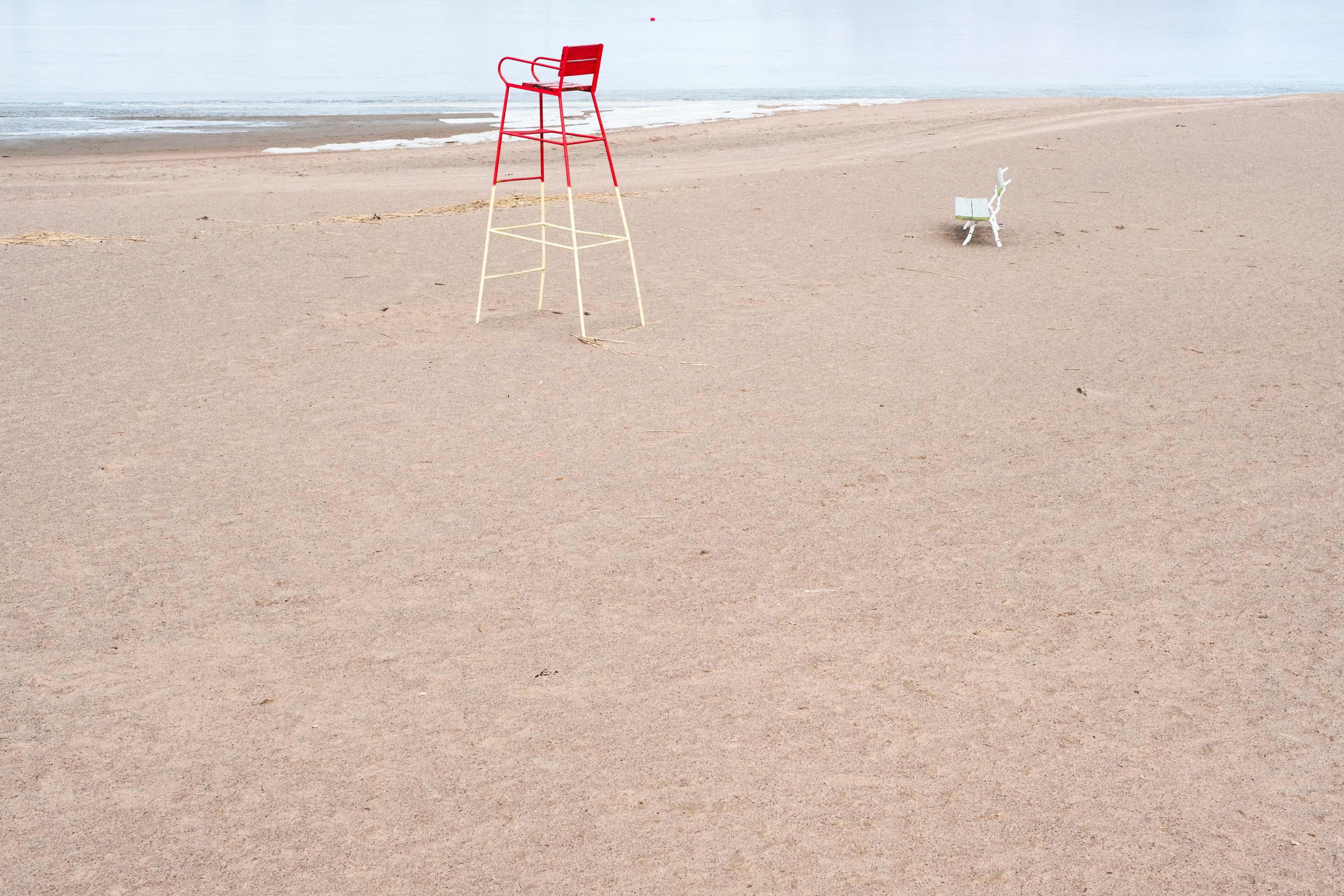 Photos:
Header & 1: Julia Kivelä / Visit Finland
2 & 3: Visit Finland
4: Carl Bergman / City of Helsinki