Islands in Helsinki
1. Number one favourite: Pihlajasaari island
Pihlajasaari island (commonly known as Pihlis) is a former villa island which has been a summer paradise for helsinkians since 1930s. Beautiful nature, sandy and rocky beaches, versatile recreational areas and amazing views are the main attractions of the island. There are still some of the old villas at the island and in one them you'll find summer restaurant Pihlajasaari. Have a nice walk through the woods and groves, and enjoy the sea breeze when standing at the cliffs. You can rent a sauna by the sea or camp overnight at the camping area. Also, one of the few naturist beaches of Helsinki can be found on the eastern part of the island.

JT-Line waterbuses from Merisatama to Pihlajasaari 11.5.-1.9. & 7.-8.9. and from Ruoholahti to Pihlajasaari 15.6.-11.8. The trip takes around 20 minutes. You'll get near Merisatama by trams 1 and 3 or busses 24 (from Lasipalatsi) and 18 (from Kamppi). You'll get to Ruoholahti by metro or tram 8. Remember, with Helsinki Card you travel for free in busses, trams and metros!
2. A gem next to Kaivopuisto: Uunisaari island
This tiny Uunisaari island just next to Kaivopuisto park is like a hidden gem with a nice beach and an interesting history. In the summertime you can reach the island by a small waterbus, the trip takes less than 5 minutes. During autumn and winter, you can walk straight to the island via a pontoon bridge. The history of the Uunisaari is versatile as the island has hosted an oil boilery and a paint factory, just to name a few. At the end of the 1800s Uunisaari was famous for its seaside spa and in the 1930s swimming facilities. There are only ruins of those now, but the island does have a very nice and sandy beach. The most daring ones dip into the sea straight from the cliffs and rocks. You can enjoy a lunch or a coffee at restaurant Uunisaari or shop for refreshments at a small kiosk. Also check out their sauna facilities. Uunisaari linked to the neighbouring Liuskasaari island by a breakwater.

There's a non-stop waterbus connection to Uunisaari during summer months. The waterbus leaves from Merisatamantori (Neitsytpolku 1). You'll get near Merisatamantori by tram 3 or bus 24. Helsinki Card provides you with unlimited amount of journeys in busses, trams and metros. Also the Hop On Hop Off Helsinki sightseeing tour stops there. Hop On Hop Off tickets are valid 24/48 hours.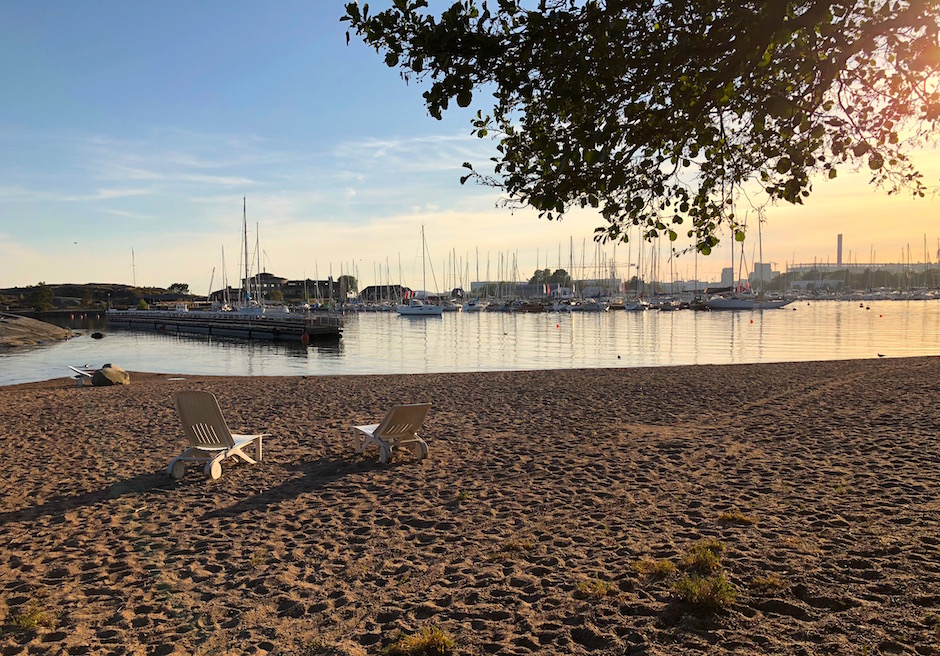 3. Open sea views: Isosaari island
This former military island opened to the public just a few years ago. It served the military for around 100 years and now it's the southernmost island of all recreational islands in Helsinki. With amazing sea views, great history and pristine nature, Isosaari island is the place to go when you are about to spend a sunny day in Helsinki archipelago. Enjoy a coffee or a meal at Upseerikerho restaurant and its summer terrace. There are also saunas to rent or you can pop in when the saunas are open for general public. Relax on a sandy beach or golf at a 9-hole golf course. There's also a possibility to set up a tent at the camping area or spend a night at a hotel boat!

Ferries to Isosaari 1.6.-16.6. & 17.8.-1.9. on weekends and 21.6.-11.8. daily. Ferries leave from the Market Square, the trip takes about 50 minutes.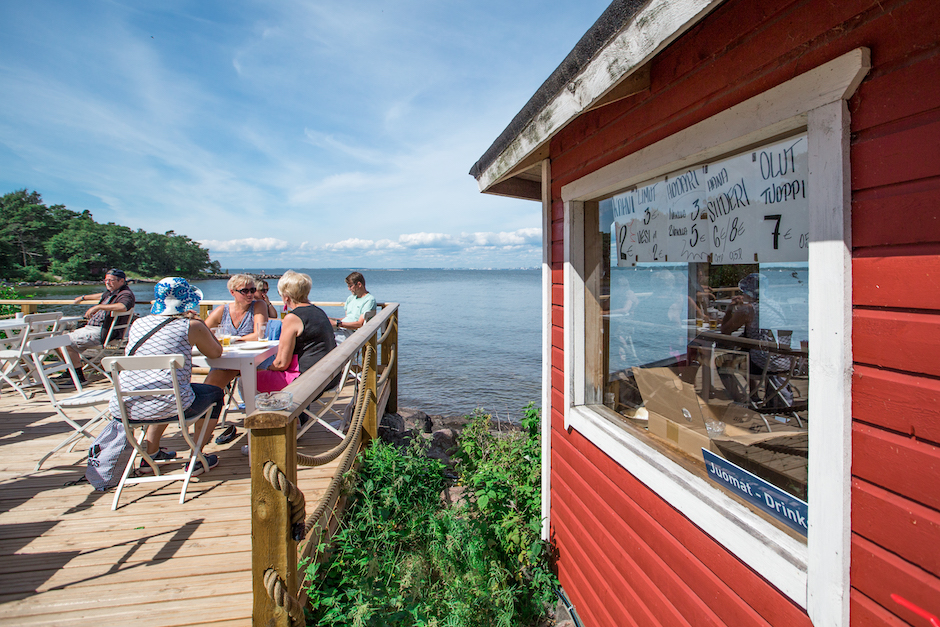 4. Trendy island destination: Island of Lonna
After opening for public 2014, the small Lonna island soon became one of the trendiest recreational island of Helsinki. Join this cool and relaxed atmosphere, enjoy some organic and local food at a restaurant or purchase your own picnic basket with lots of delicacies. You can also take some sauna time and dip into the sea! At Lonna island you'll find both men's and women's loft saunas. Saunas are heated up with wood burning stoves and you can buy a 2-hour pass which allows plenty of time to relax and enjoy both the heat and the scenery.

You can stop by at Lonna with an island hopping ticket or head to the island with a JT-Line waterbus leaving from the Market Square. The trip takes about 10 minutes.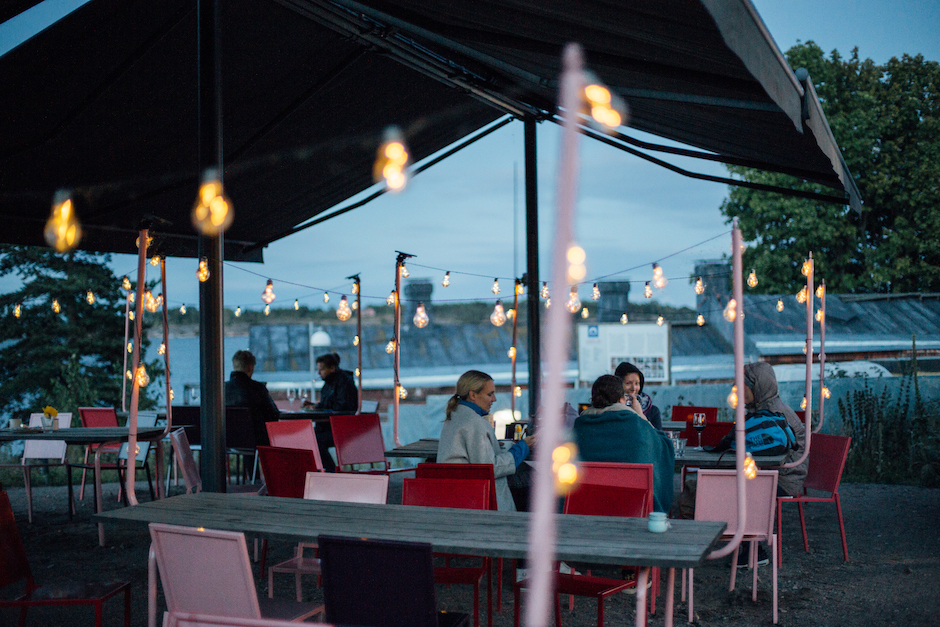 5. For all nature lovers: Harakka island
The most unique island on our list is Harakka. With no summer terraces or beaches, Harakka island offers the best of beautiful and versatile nature of the archipelago. Birds, plants, flowers, trees, butterflies… Harakka island is situated right next to Kaivopuisto park, in between Uunisaari and Särkkä islands. Here you can visit a nature centre and learn about the flora and fauna of the archipelago. There's also a nature trail which is marked with white triangles painted on stones. The Artists' House at the island hosts art studios and organizes e.g. exhibitions, art events and handicraft workshops.

Waterbus to Harakka island leaves from Kaivopuisto park, just next to Café Ursula. The service runs daily from April to October. Also the Hop On Hop Off Helsinki sightseeing tour stops at Café Ursula. So, you can hop off the bus, visit Harakka island, and then continue your sightseeing tour! Hop On Hop Off tickets are valid 24/48 hours.


Extra tip:
If you cannot choose which island to go to, we recommend a cruise in the Helsinki archipelago. Beautiful Canal Route boat sightseeing takes you past the historic Suomenlinna Fortress, Helsinki Zoo on Korkeasaari Island, the fleet of icebreakers and Degerö Canal. During the cruise you'll get to know more about the fascinating history and modern day stories of the archipelago. Also, enjoy beverages and snacks on your cruise!
Departures daily from the Market Square in the summertime, 1.5.-30.9.






Photos:
Header: Julia Kivelä / Visit Finland
1: Teemu Saloriutta / City of Helsinki
2: 110th Street Productions / City of Helsinki
3 4: Julia Kivelä / Visit Finland
5: Margit Jensen / City of Helsinki