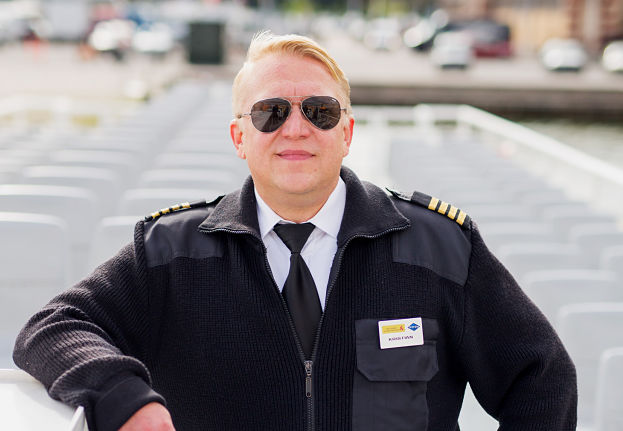 Kristian, Captain

Which are your work tasks at Stromma?
I work as a captain on the beautiful canal route and on the other sightseeing cruises.

What is the best with working for Stromma?
I like beautiful sights and showing our archipelago and nature to the tourists feels nice. I also like the fact that everyday is different even if the route would be the same. Sometimes the most beautiful sights are not on the land, thanks to our ever changing weather.

How did you find/get in contact with Stromma?
I received a mysterious email that I should contact Stromma and so I did.