Ever since Stromma Netherlands was founded, we have placed a high value on sustainability and limit the burden on the environment within our business activities. Sustainable innovation is one of our core values because to us, it's important that all of the nice things Amsterdam has to offer are preserved for a long time into the future. Since 2012, we as an organisation have been rewarded for our sustainability policy with the Green Key certificate, the official international quality label for corporate social responsibility.
Sustainability report 2019
Our ambition is to contribute to sustainable development and to be a leader in our industry. We are well aware that we depend on functioning ecosystems and thriving societies, today and in the near future. All current research and trends highlight the urgency to act on the sustainability challenges we are facing.
At Stromma, we have integrated our sustainability efforts in our daily work, which rests on the UN Global Compact and OECD guidelines for business.
Read all about it in our sustainability report.
Green fleet
Stromma Netherlands' fleet is green and quiet, which is good for the environment and nice for the guests, our employees, other canal users and Amsterdam residents. The fleet is made up of:
110 pedal boats
5 electric canal cruise boats
15 electric open boats
1 electric saloon steamer
11 canal tour boats with CNG natural gas motors: no hydrocarbons or particulate matter
15 boats with the cleanest diesel motors
Eventually, our entire fleet will be completely electric.
Electric bus
Two of the six double-decker Hop on-Hop off tourist buses that we use are electric. The buses have zero CO2 emissions, don't produce nitrogen oxides and particulate matter and are, and are also noiseless. This makes Stromma Netherlands the first to drive electric tourist buses in the Netherlands. The other buses will also be electrified in the future.
Sustainable business activities
We also consider the impact on the environment in our other business activities where possible. We have a conscious attitude towards energy, meaning that the boats do not use shore power because the electricity is generated from the motors. Stromma Netherlands takes part in waste separation, uses recycled paper and we have movement sensors. We also have a conscious approach to water and the on-board toilets are flushed using water from the canals.

Social initiatives
Stromma Netherlands works with sustainable and eco-conscious partners, and contributes to social initiatives. In Amsterdam, for example, we support Plastic Whale which keeps the canals clean. Stromma Group also prioritises sustainability and together, we support WWF.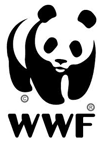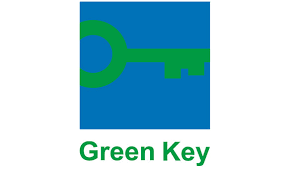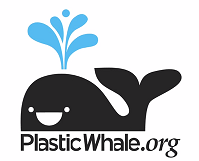 Sustainable innovation
Stromma Netherlands is constantly innovating in the field of sustainability. A team has been set up within the organisation that works on increasing the sustainability of the business. Environmentally friendly materials are used for the construction of new boats and buildings.