The corona safety measures seem to be slowly easing, so a lot of museums and attractions are opening up their doors again. Therefore you can very carefully start planning trips in your own city *. We have made a convenient list for you with most Amsterdam museums and attractions and when you can visit them again. We'll keep updating it!
Time to ditch your working from home outfits and calmly and responsibly go to the most beautiful museums! For example, combine a beautiful museum with a canal cruise for a complete Amsterdam experience.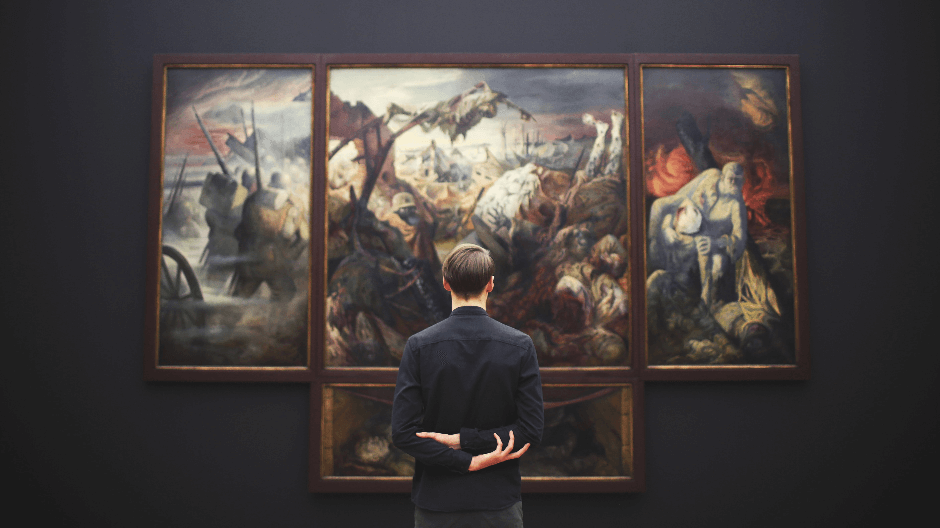 Which museums are open in Amsterdam?
The most museums are allowed to welcome their guests from June 1st. And that means you can finally check out some stunning pieces of art and history without the inconvenience of a computer screen. Aah, the joy!
Rijksmuseum
Open - Yesss, from the 1st of June you can view masterpieces from the 17th century, among other great pieces of art, again!
Address: Museumstraat 1
Heineken Experience
The Netherlands' best-known brewery opens its doors to the general public again. From the boilers to the bar, you can view everything again. Hop on, hurry!
Address: Stadhouderskade 78
Madame Tussauds
Open - Oh yes! Your favorite artists can be admired again in the wax museum of Madame Tussauds. Enjoy!
Address: Dam 20
Embassy of the Free Mind
Open - Indeed, you can visit this museum again and change your perspective on the world. Enjoy this super special museum with its 2000 years worth of knowlegde and wisdom.
Address: Keizersgracht 123
Rembrandthuis
Open - Alright! A day after Pentecost you can immerse yourself in the work and life of Rembrandt van Rijn.
Address: Jodenbreestraat 4
Maritime Museum
Open - Bring out your pirate suit, because you can visit the Maritime Museum again, which means that you can also enter the replica of the VOC ship Amsterdam.
Address: Kattenburgerplein 1
Pipe Museum
To be announced - more info will follow
Address: Prinsengracht 488
Amsterdam Museum
Open - Would you like to know more about your (capital) city? Dive into the archives and the future plans of Amsterdam.
Address: Kalverstraat 92
Amsterdam Dungeon
Open - Creeps and horrors. You can of course go to PC Hooftstraat, purchase the latest Dolce & Gabanna dress and then check your bank account. A nicer alternative is Amsterdam Dungeon, where a series of actors will scare you to death!
Address: Rokin 78
Dutch Costume Museum Amsterdam
Open - Anyone who wants to know more about Old Dutch cultural history and the costumes of the Netherlands, can take a deep breath. The Dutch Costume Museum is open again. Keep your camera handy!
Address: Herengracht 427
Museum 't Schip
Open - You can visit the special building, in the style of De School. Get a breath of fresh air in the Westerpark while you're there.
Address: Oostzaanstraat 45
Diamond Museum
Open - This sparkly museum can be visited again. Feast your eyes and admire the beauty of diamonds.
Address: Paulus Potterstraat 8
FOAM
Open - Can you imagine a world without pictures and images? We can't. Instead of looking at the world through your phone, why don't you go to the museum to experience it through someone else's lense?
Address: Keizersgracht 608
Tulip Museum
To be announced - more info will follow
Address: Prinsengracht 116
Our Lord on the Attic (pink church)
Open - The former secret church allows guests in again. Discover the hidden - and pink! - house of prayer at the canals of Amsterdam. Take a walk in the red light district for a beautiful Amsterdam experience.
Address: Oudezijds Voorburgwal 38
Willem Willet-Holthuysen Museum
To be announced - more info will follow
Address: Herengracht 608
Museum of the Canals
Open - The best way to experience the canals is of course by sailing on it, but a visit to the Canal House gives you a lot of fun background knowledge too!
Address: Herengracht 368
Stedelijk Museum
Open - Contemporary art has patiently waited for you. Hop hop! Enjoy the coolest installations and special pieces!
Address: Museumplein 10
MOCO Museum
Open - This museum has not been idle behind the scenes either. Enjoy Banksy and Basquiat, among others, and take a look at the new pieces by Kaws and Rothko.
Address: Honthorststraat 20
Houseboat Museum
Open - Always wanted to discover what life on an Amsterdam houseboat is like? Come and see it in the Houseboat Museum. Combine it with a walk through the beautiful center for the ultimate Amsterdam feeling.
Address: Elandsgracht 35-BG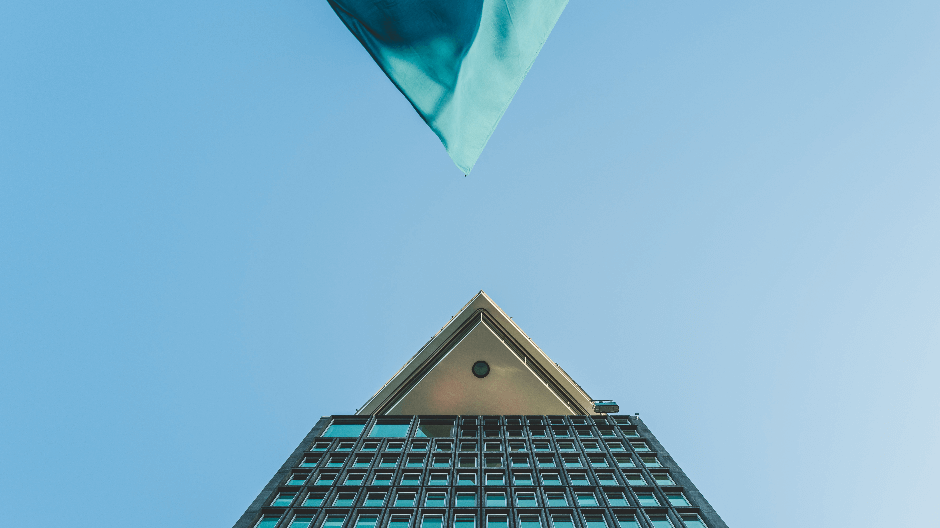 Which attractions are open in Amsterdam?
Your favorite attractions will also open the doors to the public. We keep updating the list with new information.
A'DAM Lookout
Open - The best way to look at Amsterdam is from the water, duh. But a perfect second is the view you have on top of the A'dam LOOKOUT tower. Don't forget to swing the highest swings in Europe while you're there!
Address: Overhoeksplein 5
Johan Cruijff Stadium Tour
Open from June 1 - Experience what it is like to be a son of the gods at the center of the Johan Cruiff Arena. Follow in the footsteps of amazing players from Ajax like Litmanen, Suarez and the great man himself!
Address: Arenaboulevard 1
Muiderslot
Open - After being inside for so ling, it's time to you on a exploration tour. How about the best-preserved Medieval castle in the Netherlands? It's just a bike ride from Amsterdam, so what are you waiting for?
Address: Herengracht 1, Muiden
This is Holland
Open - Yesss, from the 1st of June you can experience the Netherlands like never before. This 5D flight experience flies you over the most beautiful sights that our country has to offer.
Address: Overhoeksplein 51
Zaanse Schans
Partly open - You can see the characteristic Dutch windmills again. The cheese dairy, clog factory, souvenir shop and bicycle rental are open. The rest will follow soon.
Address: Zaanse Schans
WONDR Experience
Open - Your favorite photo experience opens its doors again. Dive into the ball pit and glitter like a disco ball. It's time to shine!
Address: Meeuwenlaan 88
Tour de BonTon
Open - Want to have a look behind the scenes of the oldest profession in the world? With the Tour de BonTon you can do that without feeling guilty!
Address: Stadhouderskade 64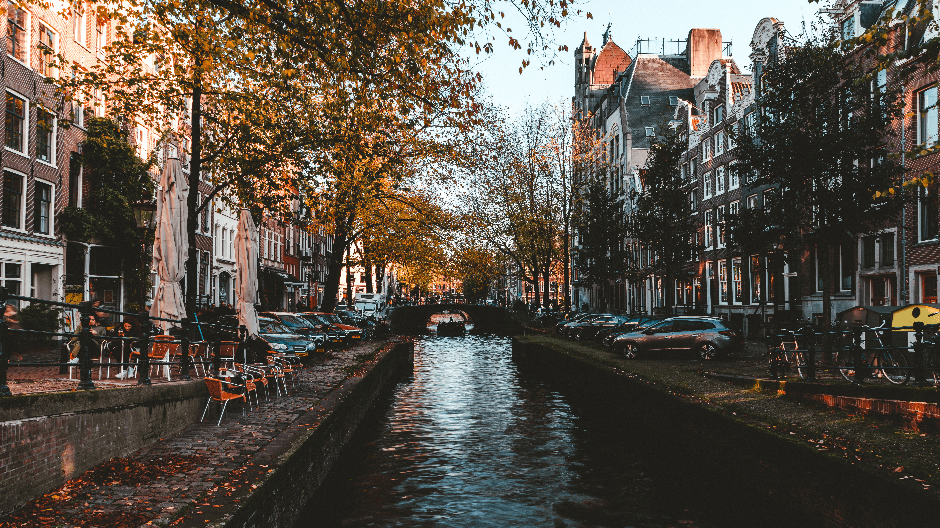 Are you already able to take a cruise through Amsterdam?
With the attractions and museums you discover art from far away or the history from here. Pair it with a tour from the water. This way you discover the city from a whole new perspective and you can relax while seeing the capital.
Open - The best canal cruise of Amsterdam is sailing again. Cruise past the city's most beautiful sights as you sit back and hear the water lapping!
Open - The open boats can be booked again as well! Feel the sun on your face and the wind through your hair while the captain tells you the most captivating sotries about Amsterdam. A real treat!
Open - It's time to be physically active again! On the pedal both you can do just that ánd add a little sightseeing to your exercise. You'll definitely be able to take a nice photo, because - oe la la - the Amsterdam canals are just beauts, aren't they?
* All attractions and museums must adhere to strict measures to ensure everyone's safety. For example, only a limited number of visitors per attraction may be admitted and there is an urgent request to spare public transport.Therefore ALWAYS book your tickets in advance - to avoid queues.
It goes without saying that not only the attractions and museums must adhere to the safety measures, but you as a visitor also have a responsibility. Always follow the directions and give each other the peace and space to enjoy the experiences.