1. Parks in Amsterdam
Although Amsterdam is one of the largest cities in The Netherlands, you're able to enjoy a lot of parks and nature in and around Amsterdam. Every park has its own trade and unique selling point, check out our suggestions below for your typical ánd a-typical summer activities in parks.
Picnic in Amsterdam
Who can resist a picnic on those warm summer days? We sure don't! Whether it's just you and your bestie or a big group of friends, a picnic is super easy to organize. There's no need to slave away in the kitchen a day in advance – although we don't mind the effort to spruce the picnic up a bit – you can easily run to the supermarket for a last minute food shopping spree. That's the beauty of a picnic in Amsterdam!
We recommend going to the renewed Oosterpark in the east of Amsterdam or to Sarphatipark in the south. If you're going to hang out in Sarphatipark, go get your picnic supplies at the Albert Cuyp Market. Drop by the butcher for some sandwiches, the fish shop for original kibbeling or to the Mediterranean stand for olives and other small bites.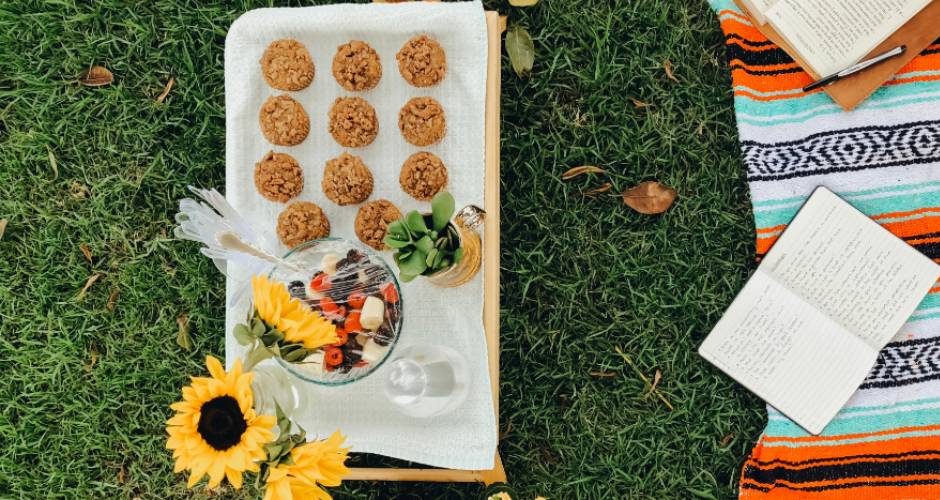 Barbecue in Amsterdam
In 2017 Amsterdam banned barbecuing in Vondelpark and another couple of parks have designated barbecue areas, which makes it harder to enjoy a barbecue in the parks. But both measures come with advantages as well: you can relax in the Vondelpark without smoke messing with your views over the lakes - or your fellow park guests ;-) and with the designated BBQ areas you won't have to bring your own barbie, since they're provided by the park already!
We really like Westerpark's barbecue area. You can show off your grill skills at the eastside of the park, next to the water and in the middle of lots of green! Also, Flevopark is a great spot for barbecuing. It's still allowed in this park and since it's a quite a cycle from the city center it's not as crowded as a Vondelpark, for instance. Did you know you can bump into an enormous statue from Dutch street culture artist Piet Parra in Flevopark?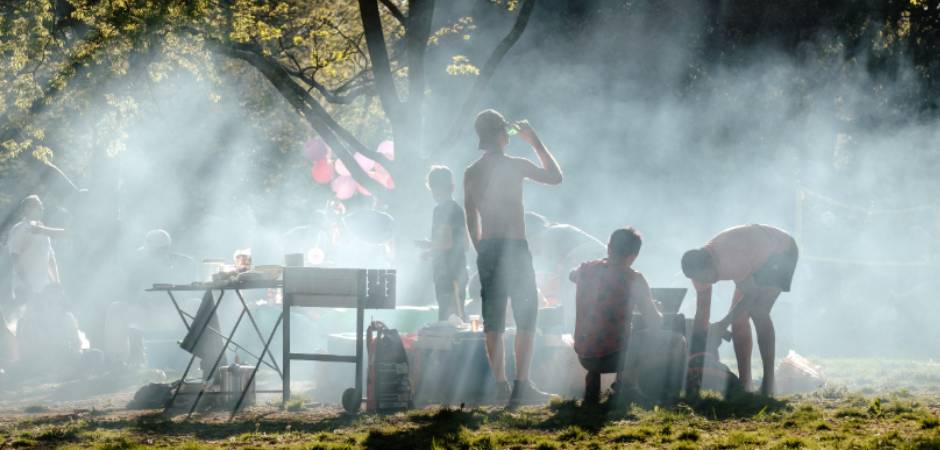 Goat cuddling
If your suffering from summertime sadness nothing beats cuddling with cute little animals! Go to Amsterdamse Bos to find yourself a adorable goat to cuddle and feed. And of course, you're also allowed in when your super happy and just want to pet darling animals. The goat farm is a sweet option for a date, too. Aso, kids can enjoy themselves on this goat-only petting zoo.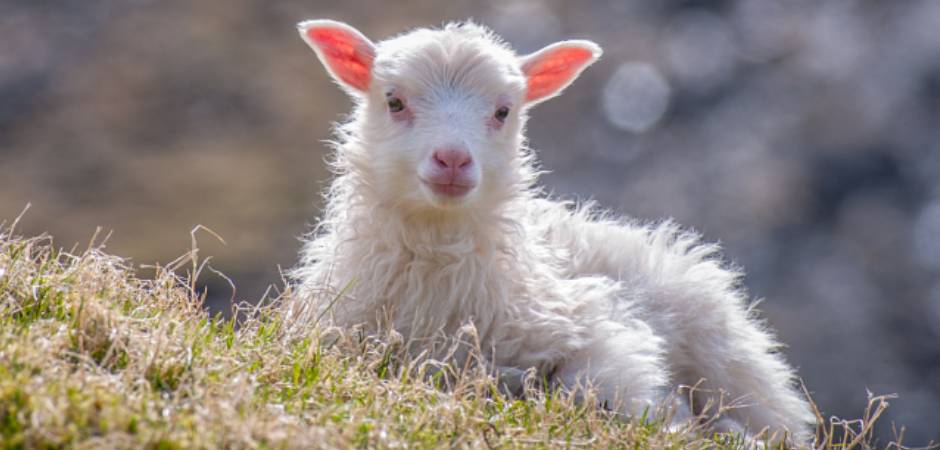 2. Sail in Amsterdam
The sun's out, Amsterdam is sizzling with excitement and everyone is looking for refreshing experiences. A cool way to enjoy the summer time and explore the city at the same time, is being on the water. We've got two chill options for you:
Open boat Amsterdam
Nothing screams decadence like cruising down the canals on an open boat – with your own captain! You can book an open boat tour in Amsterdam and experience Amsterdam from the best way possible: from the water. Your captain tells fun and personal anecdotes about Amsterdam and shows you his best version of the city. This is a more intimate and personal tour and super customizable if you discuss your wishes and needs with the skipper.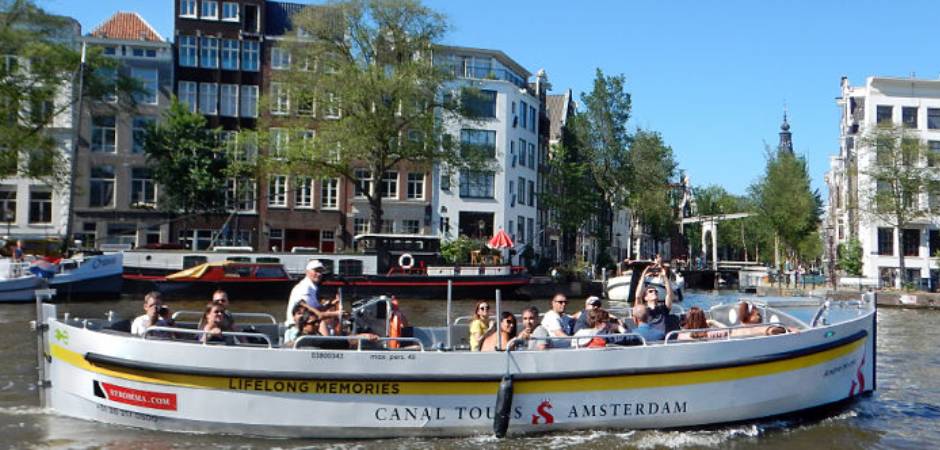 Pedal boat Amsterdam
If you want to explore Amsterdam from the water and on your own, rent a pedal boat. You can hire the pedalos at four locations in the city and cruise through the canals. Bring your own drinks and food and burn calories while picnicking on the water. Well, isn't that a great way to spend your sunny summer days?

3. Outdoor cinema in Amsterdam
Do you ever experience the following? You're in the mood for something cultural appropriate like a movie, but also want to enjoy the sun and be outdoors – I mean, it's The Netherlands after all, it might be the last day of perfect weather for a while. The next two options might be the answer!
Every August you're able to visit Pluk de Nacht, "an undiscovered cinema under the stars" like they like to call it. You'll find the hiddem gems of the European movie scene and are invited to enjoy them outdoors at Stenen Hoofd next to the IJ river in Amsterdam West.
In the mood for a classic blockbuster? Go check out the movie nights at Floor17 at Rembrandtpark. Floor17 is a skylounge cocktailbar with a rooftop terrace which they turn into an outdoor cinema during the summer. The Floor17 crew supplies your snacks and beverages, so the only thing you have to do is sit back and relax – and pray for a lovely and dry summer night.
4. Swimming in Amsterdam
If you're looking for refreshment by dipping your toes (and the rest of your body) in a pool of cool water: we got you! You've got two options to swim in Amsterdam: either go to an outdoor swimming pool or check out lakes and rivers.
We've got two favorites when it comes to outdoor pools: Sloterparkbad in the Sloterpark and Flevoparkbad in Flevopark. Both have a pool of 50 meters long, so you can actually make waves and swim like the Olympic star you are. The Flevoparkbad even has been rewarded with the title of The Best Outside Pool of Amsterdam (twice!). A perk of the Sloterpark swimming pools is the huge field surrounding the pools, so you can work on your tan, have a bite, swim and repeat.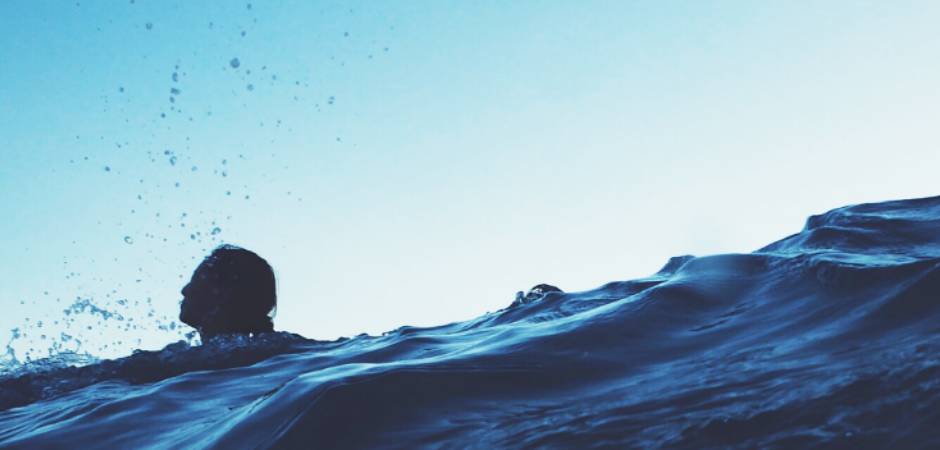 Just a few minutes away from Sloterparkbad, you can swim in in natural water in the Sloterplas itself. The entire park is restyled to the perfect leisure spot and getaway from your daily hustle and bustle in the city.
At the other side of the city, above Amsterdam North you can find recreation area Twiske. A lovely place to go when you have kids, since you're in the middle of nature and there are a lot of facilities.
The city center of Amsterdam is filled with places you can enjoy the water. From cruising on, to swimming in the water. One of the larger rivers is the Amstel. The best place to enjoy a swim in the Amstel is Weesperzijde. It's at the border between Amsterdam South and Amsterdam East. There are nearly any boats at the quay, so there's plenty of room to dive into the water. Oh, wait, dive? Let's not dive into dark water. It's not safe, since a lot of bikes are thrown in the canals and rivers and you can't see them since the water is unclear.
5. Terraces in Amsterdam
Whether it's spring or summer, terraces are always a great option. Check out the terraces we recommend for those sunny days filled with warm rays (during spring, but also to be enjoyed during summer of course).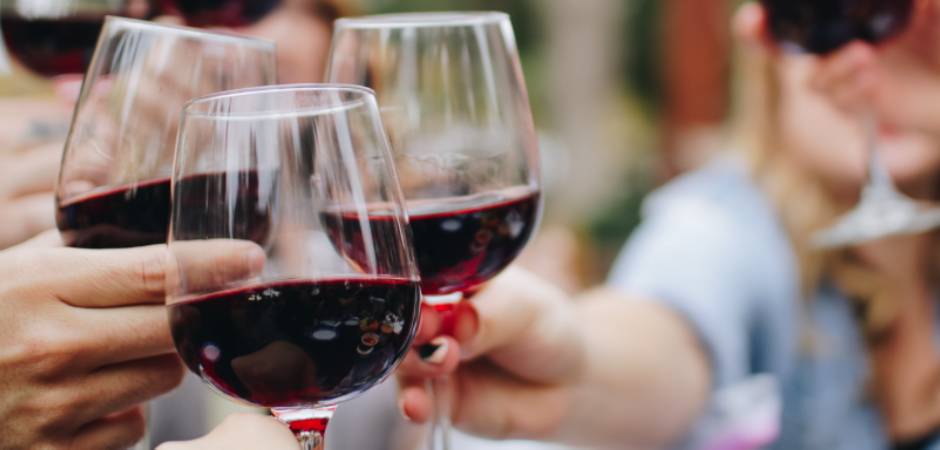 Bar safari in Amsterdam
De Pijp is a vibrant area with a lot of cool and hip bars, as well as some old skool brown cafés. A couple of their names are linked to the animal kingdom, so why not go on a little safari? You can start at Het Paardje (The Horse), continue to Pilsvogel (Beer bird) and Flamingo, swing by De Schaapskooi (The Sheep Cage) and conclude your night at De Groene Vlinder (The Green Butterfly).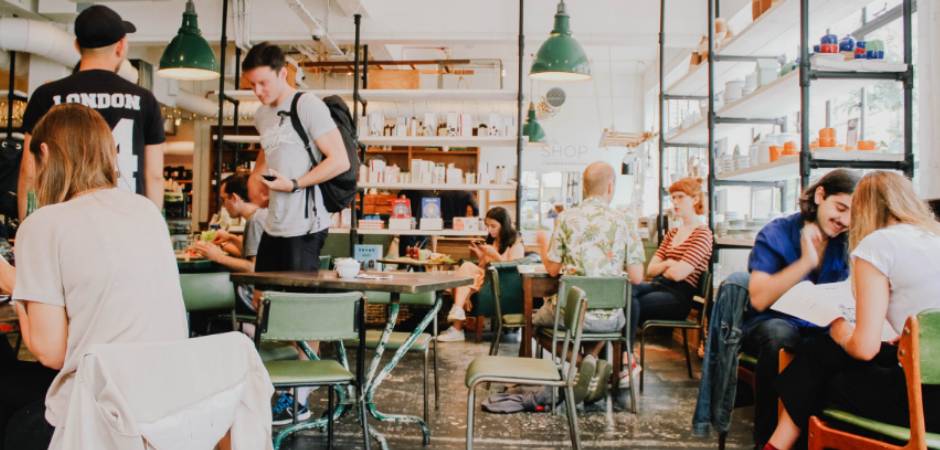 6. Rent a moped in Amsterdam
Since April of 2019 you're not allowed to drive the moped on bicycle lanes anymore, but that doesn't ruin the fun of riding the moped around town. With a moped you're able to reach your destinations quicker and it gives you the opportunity to go to places you normally wouldn't cycle to. You can ride your moped to Muiderslot (Amsterdam Castle) for instance, or go to the fisherman's villages of Marken and Volendam. Or drive along the Amstel river to Uithoorn and cruise through green fields filled with cows and other animals and experience the Dutch scenery.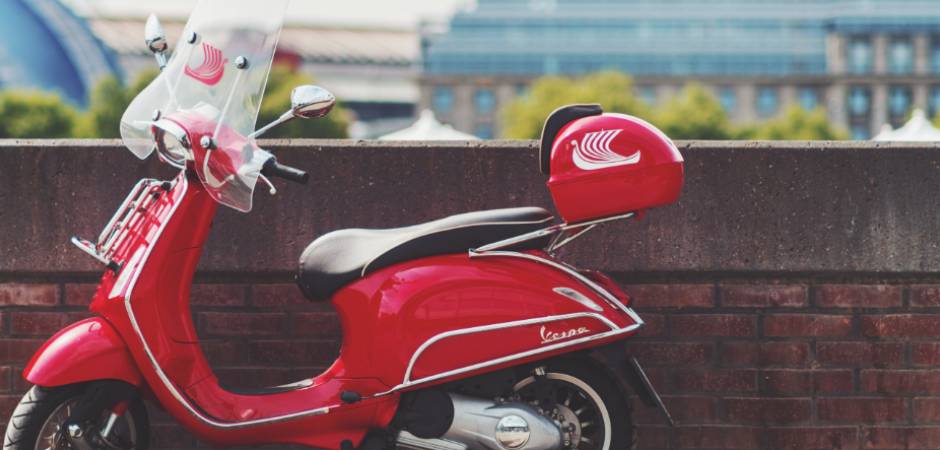 7. Activities when it rains in Amsterdam
The Dutch weather is precarious, to say the least. So it's smart to keep some ideas for a rainy day in reserve. Most of the winter and fall activities apply on a day when the sun doesn't want to come out, but of course there are more options.
Aquarium in Amsterdam
We love our zoo in Amsterdam, called ARTIS. They organize a bunch of activities throughout the year. From murder mysteries in the dark winter days to picnics and concerts during summer. What most people don't think about is the covered part of the zoo: the aquarium! It's really relaxing and interesting to wander around the aquarium and discover colorful fishes, reptiles and all sorts of other creatures and critters.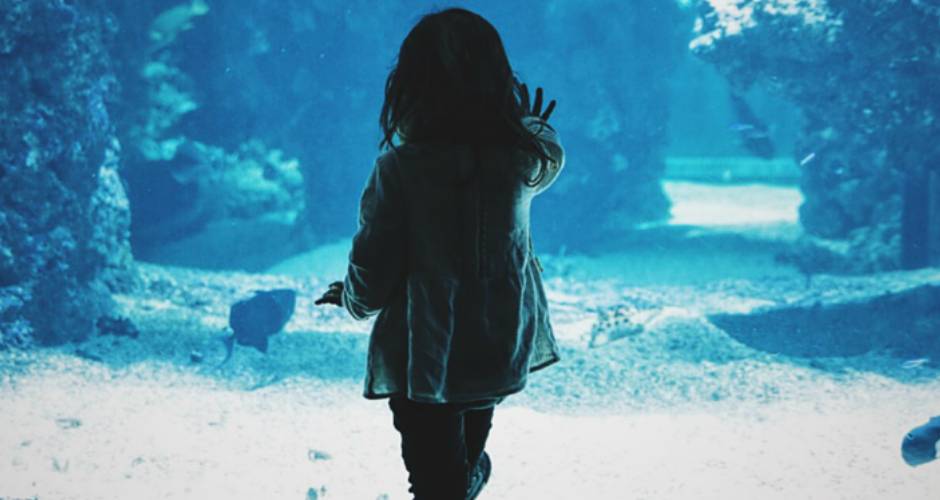 Map
What kind of activities do you like to do in Amsterdam during summer? Check them out in our map. Click on the map to open and navigate to your next summer activity.