We've all been there: your regular go-to spots just won't cut it for some dinner dates. From dining with a view to dining in the dark and everything in between. We got you!
1. Restaurant Moon
Located on top of the A'DAM tower in Amsterdam Noord you find one of the best restaurants in Amsterdam; MOON. With a team of extraordinary chefs that change the menu every two months and the rotating restaurant with an amazing view over Amsterdam, dining at MOON is an unique experience.
Every couple of months MOON invites a guest chef, who's related to the music scene, to give their spin to the restaurants menu. Expect nothing less than jaw dropping dishes, astonishing views and the best service!
Address: Overhoeksplein 3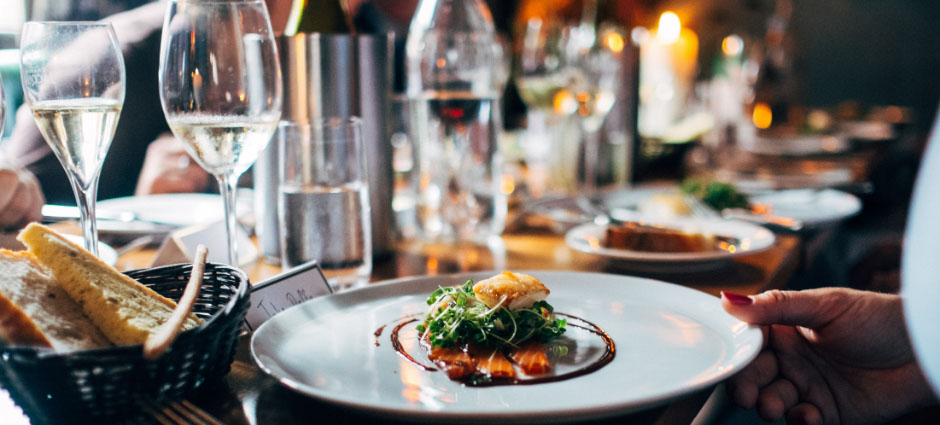 2. REM-eiland
This former broadcast platform used to be the home of The Netherlands' own pirate channel from which various shows were broadcasted. Nowadays you're able to experience unique lunch, dinner and drinks on top of this exceptional building. You can find this red and white colored building in the Houthavens of Amsterdam West, from where you enjoy a spectacular view over Amsterdam West, the IJ river and Amsterdam Noord.
REM-eilands menu is select but has everything you need. From sea bass to tournedos and they – of course – didn't forget vegetarians too. Everything is decently priced, so you don't have reach deep into your pockets for a culinary experience at REM-eiland.
Address: Haparandadam 45-2
3. Dinner cruise Amsterdam
Another stunning way to dine in Amsterdam is on the water! On the water you can experience Amsterdam from a whole different perspective. Book an Amsterdam Dinner Cruise for exquisite fine dining and the Amsterdam Pizza Cruise for a relaxed night out on the canals. You're going to cruise past a bunch of Amsterdam highlights, while enjoying a tasty meal!
On the Amsterdam Dinner Cruise a chef prepares your meal with only seasonal ingredients, drinks are included and you are catered to every need. This cruise takes 2.5 hours, to make sure you're able to comfortably enjoy your dinner and have plenty of time to gaze outside the window.
When booking a Pizza Cruise, you're up for a relaxed evening of taking in the city at her most beautiful moment of the day. Your pizza and desert will be delivered aboard while cruising the beautiful Amsterdam canals.
Address: Damrak 5

4. Ctaste
Ever wondered what dining in the pitch dark was like? You can experience it at Ctaste! All the other senses increase when you can't see, so the taste of your meal gets even more intense. You're waited upon by experts in the dark: people who are visually impaired. This is definitely an unique dining experience in Amsterdam.
For dinner you choose from four kind of dinners, all in a different price range. You can go overboard and splurge with a royal dinner, but there's also the option to spend less, of course. We'd love to tell you what dish and menu we recommend, but to add a surprise to your dining in the dark, we're not going to spoil the dishes. Guessing what you eat is half the fun of this adventure!
Address: Amsteldijk 55
5. TonTon Club West
Dining at an arcade has never been on our bucket list – until TonTon Club West opened up its doors! TonTon Club West is a crowdfunded arcade chuck full of Japanese, board and retro games. From Street Fighter and Whack-a-Mole to Bishi Bashi (only true geeks know this game, no worries if this name didn't ring a bell).
Let's talk about the food at TonTon Club West. It's Asia inspired, so expect ramen burgers and other Asian bites. It's all super tasty and totally in style of the rest of the venue. We're going to let you in on a well kept secret (until now): TonTon Club West serves the best (alcoholic) milkshakes! From cinnamon flavored goodness to a whisky-peanut butter combo. Oh, la la!
Address: Polonceaukade 27

6. Rijkmuseum
Ever had dinner at a museum? We're not talking about your grandmothers dining room filled with cross stitched kittens and antique vases. We're talking the real deal here: having dinner (or lunch) at the Rijksmuseum in Amsterdam. Three chefs are running the kitchen at Rijksmuseum and boy, they do it well!
On the menu you'll find 'low lood' - a punny name for food from the Low Lands also known as the Netherlands. Basically, you're served Dutch high cuisine with an international twist. Every dish looks like a master piece, it's almost a shame to eat it. But please do, you won't be disappointed. Make sure to have a reservation at this restaurant since it's booked up real quick. No last minute decisions about the Rijksmuseum restaurant!
Address: Museumstraat 1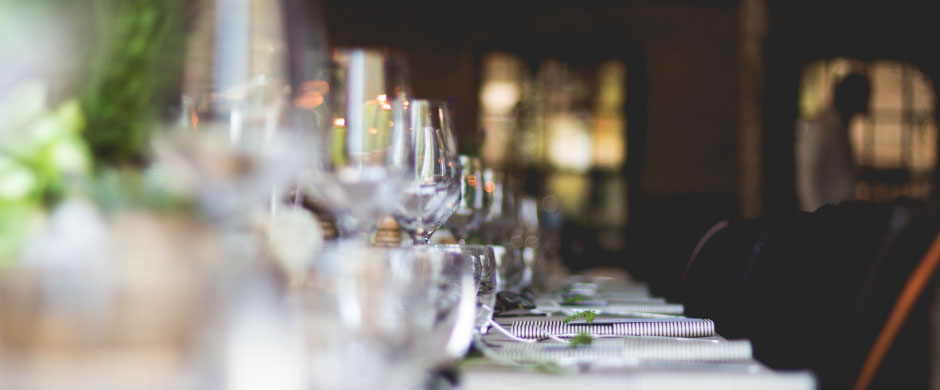 7. De Kas
This greenhouse restaurant in Amsterdam brings you the freshest food of the city. When we say greenhouse restaurant we mean it: you dine in the greenhouse. With green and plants everywhere it's not just a tasteful dining experience for your taste buds, you're eyes enjoy themselves too!
The menu varies per day, since it's based on which herbs, greens and vegetables are harvested that day. It's the only way to guarantee your super fresh dinner. Local fresh vegetables predominate the dishes of De Kas and are being supplemented with fish and organic meat from local farmers. Of course, there's also plenty to choose from when you've got vegetarian or vegan diet wishes.
Address: Kamerlingh Onneslaan 3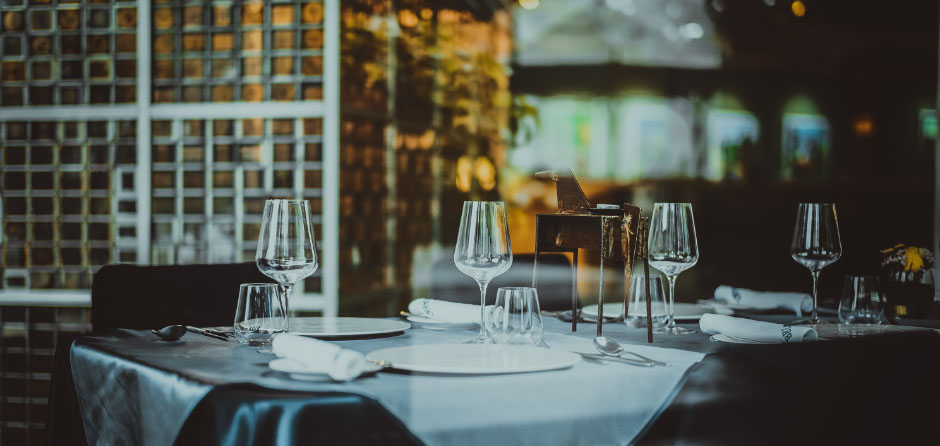 Map
Enjoy your dinner at one of these unique restaurants in Amsterdam