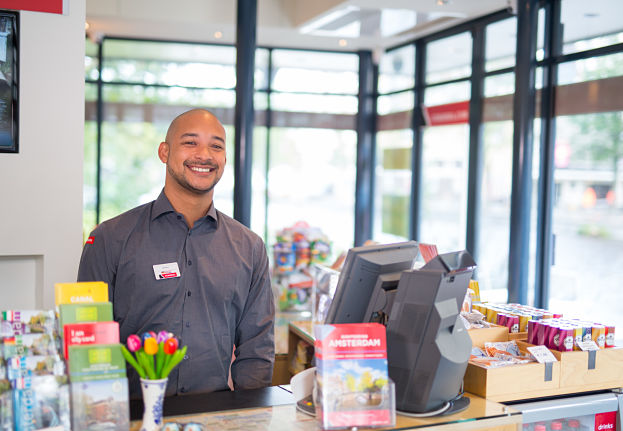 Andrew, Shop Manager


What is it you like about your job so much?
I love my city and have lived in Amsterdam for seven years now. I thought I knew the city really well until I started work at Stromma Netherlands. I have since seen a whole different side to the city. I am proud to be able to show my city to our guests. When I help guests in one of our stores, I feel as if I'm showing them around my home.

What are you most proud of?
I am up to date with all that Amsterdam has to offer. My friends will sometimes say to me: my family are coming to stay for a few days, do you have any good suggestions? And I have the answers. As a Shop Manager I am the key to the perfect city trip in Amsterdam.

What is it like to work with other Shop Managers?
It's always a unique day. We are very like-minded and as such friendships exist. We also learn from each other. Together we are the Host of Amsterdam.