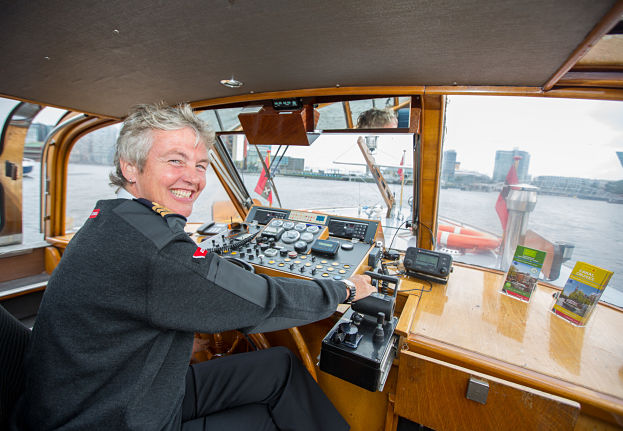 Nicole, Canal Cruise Captain


What do you like about your job as Cruise Captain with Stromma Netherlands?
My passion is sailing. I used to sail the seas, now I sail the canals of Amsterdam. Prior to this I spent 22 years working in an office but I was dreaming about getting out on the water again. Once a sailor always a sailor in my experience. Fortunately I landed on my feet at Stromma Netherlands. I have now been working here for almost two years and it feels like coming home.

What does the Inland Navigation Captain training program entail?
You learn to sail in practice and the associated theory. Stromma Netherlands employs teachers who work as Cruise Captains for Stromma Netherlands and they teach you how to sail. The theory is taught at a school in IJmuiden, so back to the classroom! I also sail in my free time by myself but at work I have the added responsibility of guests on board. Something else you learn about: hospitality.

What work experience has made the biggest impression on you?
In the morning when it is still quiet on the water, it's very special having the canals to yourself. At night the bridge lights come on and the lights reflect in a circular effect on to the water. I continue to enjoy this every day.

What do you like about your job?
I enjoy being on the water every day, the beautiful Amsterdam canals and the freedom I have to sail. I spend the whole day outside and get to see the city from a different perspective; it's what makes my job so special.

What are you most proud of?
I followed my heart and returned to the water. This makes me very happy.