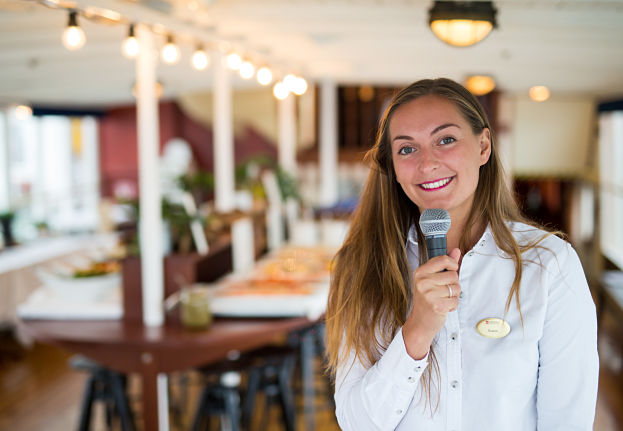 Sharon, Guide
What are your work assignments?
My task as a guide is to make sure that our guests feel informed and safe during the whole tour. I think it's important to keep the energy levels on top from the beginning to the end, but also to put my own touch on my guiding in order to make it more personal and memorable.
What is the best part about being a guide?
The best thing with this job is to see all the happy guests leaving the tour, when you can see on their faces that this was better than they expected and that they will remember it for a long time.

What is your best memory from being a guide?
My best memory is from Paddan, I had a bachelorette party on the tour, they wanted the bride to sing some karaoke. Later on the same tour a guy in the back of the boat proposed to his girlfriend, the other passengers cheered and applauded. It was truly the tour-of-love!