Best indoor activities for the entire family
Autumn is almost here and it can be a delightful time of the year with wonderfully crisp and sunny days. But there will also be some cold and rainy days that will feel a little bit dreary, to say the least. To help pick up your mood we have gathered inspiration for some fun things to do in Stockholm this autumn – all indoors and suitable for the whole family! Here you can find cosy cinemas, interesting sightseeing and sporty activities – all perfect for a rainy day in Stockholm!
Sightseeing by boat
A sightseeing tour by boat is a great activity for a rainy day – cruise through canals and waterways and see Stockholm from it's most beautiful side. All boats have roofs so you can stay dry on your tour!
Royal Canal Tour
The Royal Canal Tour takes you through the tranquil canal and round the royal island of Djurgården. Along the canal you will see historical buildings, museums, lush green areas and stunning views of the Stockholm skyline as you head back towards the city. the guiding is available in 11 different languages.
Address: Strömkajen
Under the Bridges of Stockholm 
This popular sightseeing tour is one of the best ways to experience the beautiful views of Stockholm from the water. The tour shows you all of Stockholm and passes under 12 different bridges and through the locks between the bay of Saltsjön and Lake Mälaren. The guiding is available in 11 different languages.
Address: Strömkajen
Archipelago Tour with Guide
Experience the best views of the stunning Stockholm archipelago with this guided tour onboard a classic archipelago ship. The archipelago tour is 2,5-3 hours long and takes you from central Stockholm and out to the archipelago town of Vaxholm and back. The tour is guided in English and there is a café onboard where you can buy coffee, drinks, snacks and sandwiches.  
Address: Strandvägen, kajplats 15

Best cinemas in Stockholm
Pick a film that the whole family will enjoy and get cosy in one of the many cinemas in Stockholm. Below you can find a few, all with a different style.
Food & film at cinema Capitol
Located at Sankt Eriksgatan in Stockholm you can find stylish 1920s cinema Capitol that specialises in new and classic films from all over the world. You can also order food and drink directly to your seat!
Address: Sankt Eriksgatan 82, Stockholm
Bio Rio – movies, bar & bistro
Bio Rio is a combined cinema and bar located in the hip area in Hornstull. They show movies from all over the world and there is something for everyone. Enjoy a bite to eat and a drink in the cinema's own bistro.
Address: Hornstulls Strand 3, Stockholm
Vaxholm's movie theatre
In the quaint archipelago town of Vaxholm you can find a movie theatre that is over 100 years old. It shows both new and classic movies, as well as livestreams of theatre and opera performances from all over the world.
Address: Hamngatan 31, Vaxholm

Museums for all ages
A museum is the perfect activity on a rainy day! In Stockholm there are plenty of interesting museums to explore and there is something for the entire family. We have listed some of our favourites!
Paradox Museum - a family activity
Experience the world's most paradoxical experience in Stockholm! Paradox Museum is an entertainment venue with over 70 paradox-based experiences that is both mind-twisting and eye-tricking. The whole family will have fun together and you will learn a lot of new things. Do not miss to take fun and incredible pictures of each other as a memory!
Address: Sergelgatan 20, Stockholm

The Viking Museum – Vikinglife in Stockholm
On the island of Djurgården you can experience the Viking age at The Viking Museum. There is an interactive exhibition with film, scenery and artefacts. Don't miss trying on an authentic Viking helmet and (reconstructed) sword!
Address: Djurgårdsvägen 48, Stockholm
Discover Swedish Museum of Nature
This is Sweden's largest museum with ten permanent exhibitions to keep you occupied the entire day!
Address: Frescativägen 40, Stockholm
Post Museum in Old Town
A fun and educational museum for all ages! Learn all about postal history and stamps and discover temporary exhibition "Belowed Postcodes" about representation, place and postcodes in Swedish hip hop.
Address: Lilla Nygatan 6, Stockholm
Discover the Swedish National Museum of Science and Technology
This is one of Sweden's largest technology museums and a science centre full of experiments, challenges and exiting exhibitions ranging from the industrial revolution to the future of science and technology!
Address: Museivägen 7, Stockholm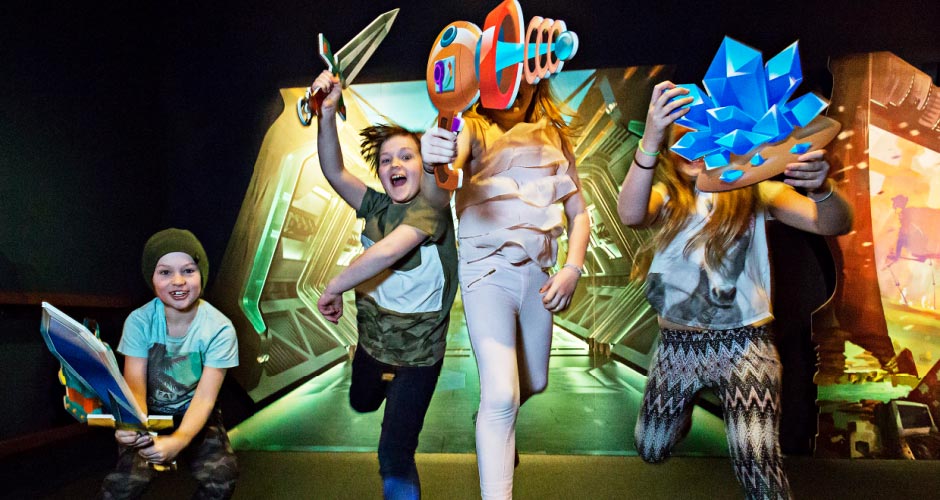 Shopping malls and
department
stores in Stockholm
A guaranteed way to stay out of the rain is to make a trip to one of the shopping malls or department stores in Stockholm – here you can find a great variety of stores ranging from second hand to expensive designer brands.
Fashianble Sturegallerian
Located in central Stockholm at fashionable Stureplan you find Sturegallerian. Here you can find some well-known fashion stores as well as health and beauty brands. There are also plenty of cafés and restaurants.
Address: Stureplan, Stockholm
Gallerian – shopping in central Stockholm
Newly refurbished shopping mall Gallerian sports around 50 stores ranging from fashion to technology and about 20 different cafés and restaurants. Here you can find flag ship stores from brands such as Victoria´s Secret, Nespresso, Nike Store, Hollister, KICKS, MediaMarkt and many more. There is something for everyone!
Address: Hamngatan 37, Stockholm
Trendy Nordiska Kompaniet
Nordiska Kompaniet is a well known and trendy department store located on Hamngatan in central Stockholm. It sports several floors of exclusive fashion, design, interior, literature, deli, restaurants and homeware from around the world.
Address: Hamngatan 18 – 20
MOOD Stockholm – world class shopping
MOOD Stockholm is less of a traditional shopping mall and more of a shopping experience. Here you can find many different styles and maybe even get inspiration for a new look for fall? Here you can find everything from clothes and shoes to glasses, jewellery and interiors. There are several café and restaurants offering everything from quick lunches to fancy dinners.
Address: Regeringsgatan 48/ Norrlandsgatan 13, Stockholm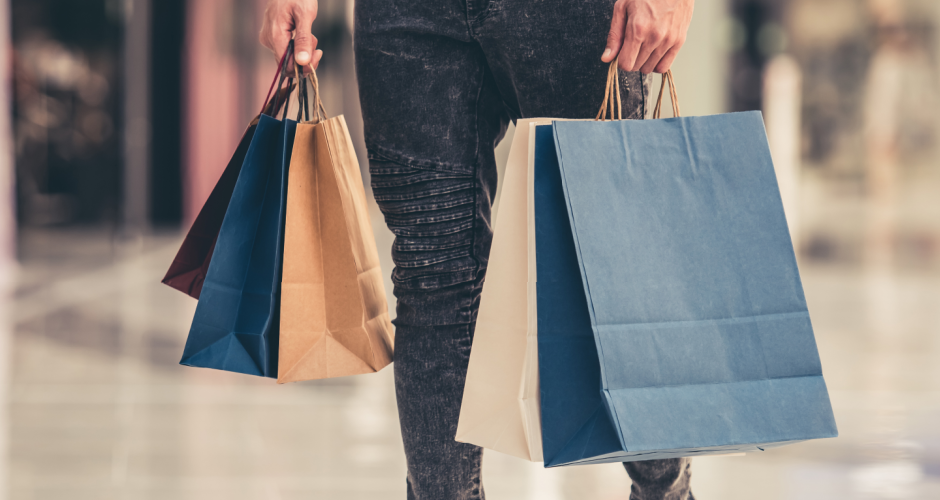 Sports and adventures for all ages
Are you looking for a more adventurous day out? We have listed fun activities for the whole family to enjoy in Stockholm!
Indoor climbing in Stockholm
Climbing is both physically and mentally challenging, but the great thing about it is that everyone can participate based on their own ability. You will definitely feel it in your muscles the day after! There are climbing centres in Akalla, Solna and by Telefonplan – pick the one that suits you the best!
Address: Banvaktsvägen 20, Solna/Tellusgången 22-24, Hägersten/Vandagatan 3, Akalla
Kastellet Escape at Vaxholms Kastell
If your family loves adventure, the Kastellet Escape Room is the perfect activity for you! Locked in a prison cell located in a 500-year-old fortress you have 45 minutes to solve the puzzle and escape to freedom! A fun and exciting challenge!
Address: Vaxholms Kastell, Vaxholm
Jumpyard Trampoline park
Bounce, flip and jump together at Jumpyard Trampoline park in Barkarby. A fun activity for all ages and it really puts your balance and coordination to the test!
Address: Veddestavägen 15, Järfälla
Indoor Minigolf at Swing by golfbaren
Challenge each other to a game of indoor minigolf at Swing. The courses are designed by professional players to be as fun and exciting as possible! There is also a bar and restaurant to enjoy before or after the game.
Address: Surbrunnsgatan 46