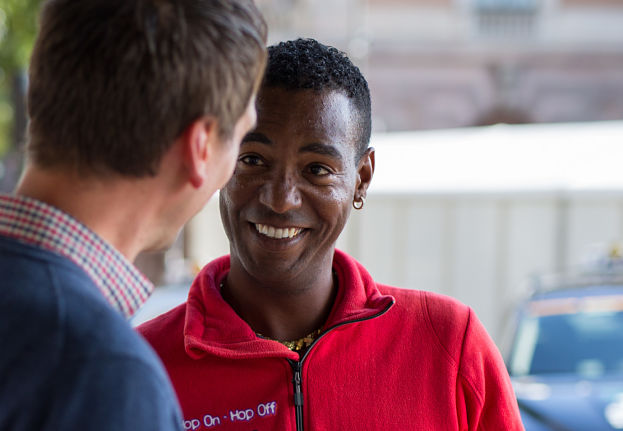 Yoan, Outdoor Seller


Where are you from?
I come from Cuba.

What is your job at Stromma?
I work as an outdoor seller.

What is the best with working for Stromma?
I think that the best thing with working at Stromma is to meet and communicate with people from all over the world.

Would you recommend your friends to apply for a job at Stromma? Why?
I recommend Stromma to all my friends. It is the best job if you want to have a fun and stimulating job.