See all our brands in Denmark, Finland, Norway, Germany and Netherlands: stromma.com

Our brands in Sweden

Strömma Kanalbolaget operates in Stockholm and Gothenburg. Strömma Kanalbolaget's history dates back to the 1800's and eight ships in our fleet are over a 100 years old. The oldest ship in our fleet, M/S Enköping, is the oldest passenger ship in the world. With Strömma Kanalbolaget you can go on day trips and excursions by boat in Lake Mälaren and the archipelago. You can also charter our boats for your event.

Under the Stockholm Sightseeing brand we offer guided tours by boat in Stockholm. Our popular sightseeing tours Royal Canal Tours, Under the Bridges of Stockholm and Stockholm Winter Tour are all par of the Stockholm Sightseeing brand.
Stockholm's archipelago have over 30 000 islands. Cinderellabåtarna take you quickly and comfortably to popular islands such as Sandhamn, Grinda, Möja, Finnhamn and all the islands in between. There is also a restaurant and a café on board.

The classic city tour on the Paddan boats shows you the beauty of Gothenburg from a waterside perspective. The tour takes you under 20 bridges and out to the harbour. On board our guide tells you anecdotes and stories about the city on the way through the canals.

Rundan Sightseeing is our guided boat tour in Malmö, in the south of Sweden. The guide on board will give you a vivid tour containing history, personalities, buildings and anecdotes about Malmö. At the dock we have a small cafeteria serving bakery, pancakes and picnic baskets if you want to bring something with you onboard.
Under the brand Hop On – Hop Off and City Sightseeing Worldwide we offer hop on hop off sightseeing by boat and bus in Stockholm and Gothenburg. Included in the full price tickets are also numerous discount to the best museums, must-see attractions, city shopping and restaurants in the city.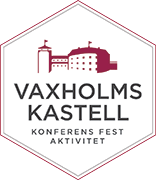 Vaxholm Citadel is an old fortress outside Vaxholm in Stockholm's archipelago, built in the 16th century by King Gustav Vasa. Today the citadel offers modern and stylish venues for conferences, kick-offs, weddings and teambuilding activities at the citadel or the neighbour island Badholmen. At the citadel there are also two restaurants and a museum.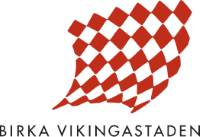 Birka town in the middle of Lake Mälaren, founded in 750's A.D., is said to be the first city in Sweden. To this day there are visible traces of the people who were born and who lived and died here. Today Birka is one of UNESCO's World Heritage Sites, going here is almost like travelling back in time. Take Strömma Kanalbolaget's boats to the island from central Stockholm or several places around Lake Mälaren.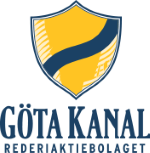 These classic canal cruises is the height of luxurious comfort on one of the most beautiful waterways in the world.. A cruise on one of our historic canal ships is like journeying into another world. Choose from one, two, three, four or six days with full board and full service excursions.



Stockholm Excursions offers high-standard bus tours in the centre of Stockholm all year round. On the Audio Tour, guests can listen to a recorded narrative on headphones in as many as 10 languages. The tour is perfect for passengers who want a non-stop tour without unnecessary stops on the way.