Most of the attractions can be reached by our Hop On Hop Off bus and boat.
Retro games in Amsterdam
The eighties are back, baby! Just take a look at hit series, like Stranger Things, that take place in the decade of poofy hair and shoulder pads, the concert halls that are filled with bands like Spandau Ballet, Madness and Whitney Houston tribute nights and the rise of… arcades in Amsterdam!
Gamestate
This recently opened arcade in Amsterdam Zuid-Oost is the part of the biggest arcades in Belgium, the Netherlands and Luxembourg, so you're guaranteed of an entire afternoon or night filled with games! From classic pinball machines and the Pacman game to two-player MarioKart and dancing games. Train your basketball skills for the NBA game and fear for your (virtual) life when playing Jurassic Park.
TonTon Club
The TonTon Club started out as a crowd funded project of a few guys that were really (like really-really) into retro games. You won't just find the classics like air hockey, oldskool pinball machines and crazy Japanese games, but their collection of board games – old and new – is huge! You can play for weeks straight if you want to finish all the games.
With locations in the city center, Westerpark and a residential area of Amsterdam West, a TonTon Club is never far away! Each location has a different theme and so does the food they serve.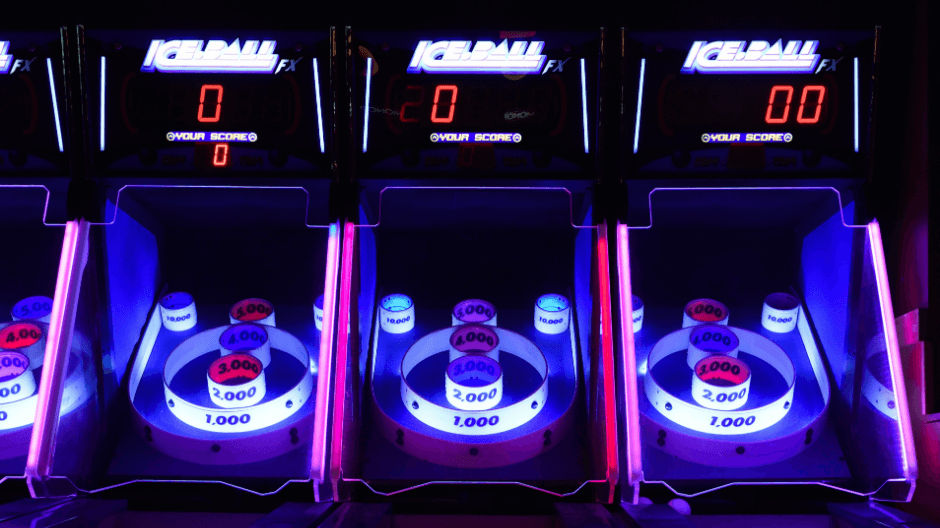 BlastGalaxy
Next up: BlastGalaxy in Amsterdam Noord. Just one ferry ride from Amsterdam Central station away you find the retro game hall of Amsterdam. Get ready for blasts from the past like Airborne, Donkey Kong and Ms. Pac Man!
And while you're at it: check out their amazing food menu. I mean, you've got to keep yourself well fed during all that ass kicking! Indulge in some Japanese gyoza or Indonesian style loaded fries. Hmm. We know where we're going (after our workday is done)!
VR Arcade
Okay, this is another ball game, but it's still all fun and games at this VR arcade in Amsterdam Noord. At this VR experience you're able to shoot zombies or combat aliens with a group of friends at the venue of 200m2. Who doesn't want to save the world from scary creatures while at a birthday or bachelor party, right? So GO GO GOOO, accomplish that mission and get to the VR Arcade before we end up in an apocalypse.