All Stromma's 20 restaurant boats, as well as the Särimner restaurant on Birka and Vaxholm Kastell, are KRAV certified. A KRAV certification shows that a restaurant meets specific sustainability requirements.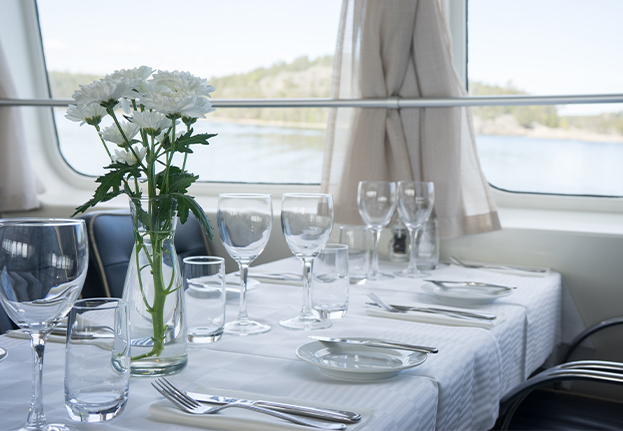 The KRAV-certifikation means that the raw ingredients we use have been produced in an environmentally friendly and ethical manner, with strict requirements for animal welfare, health, social responsibility and climate impact.
In addition to purchasing KRAV-labelled food, this certification also involves rules stipulating that staff should know about the production process, single-use products and the use of eco-labelled detergents. Furthermore, a KRAV certified restuarant is not allowed to serve fish on the Red List of Threatened Species.
In its sustainability work in the restaurants, Stromma has taken further steps not mandated by KRAV certification, such as avoiding the use of plastic straws, minimising the use of single-use plastic, and serving only fairtrade and eco-labelled coffee and tea.